You've heard about the Honda Civic and CR-V oil dissolution problem, not what should you do? If you own a 2017 to 2018 Honda CR-V or a 2016 to 2018 Honda Civic with a 1.5-liter turbo engine, you will now have an extended warranty covering your vehicle for another year. If you experience problems, Honda says you will be covered, but only for certain parts.
Complaints from owners say they can smell raw fuel inside the cabin and outside the vehicle. This is due to gasoline seeping into the engine oil. The problem has raised concerns about the durability of the 1.5-liter turbo engine and about the vehicles potentially stalling, especially in cold weather. But problems in summer months have also been reported in California and Texas according to Consumer Reports. Oil dilution could even result in catastrophic engine failure.
If you suspect you have a problem in your Civic or CR-V, check your oil level. If it's above the full mark, there's likely fuel seeping into your oil and it could ruin your engine. Apparently driving your vehicle short distances can exacerbate the problem.
Honda's solution
Honda is now providing you an extra year of coverage, six years from the time of purchase, with no mileage limits. But it only covers some powertrain components; the camshaft, rocker-arm assemblies, and spark plugs. Honda says oil dilution in the Civic and CR-V 1.5-liter engine is rare and that the company is "acting to provide peace of mind for its customers."
Honda has also issued an update to these Civic/CR-V models and is notifying owners in cold-weather states to bring their vehicles to dealers for repairs. WardsAuto reports, Honda spokesman Chris Martin says updates involve transmission and engine software changes that allow the engine to warm up quicker, reducing the possibility of un-evaporated fuel collecting in the engine oil early in the drive cycle. Ignition timing, CVT control, and air-conditioning operations are modified to help the engine warm up and retain heat.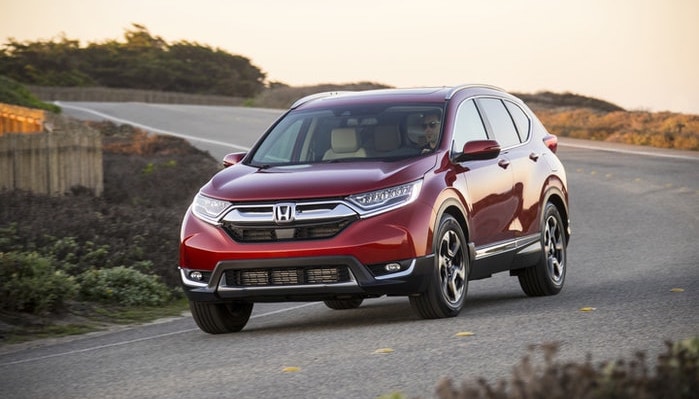 Some owners are reporting Honda dealers are telling customers engine oil contamination is considered normal and are being denied warranty coverage for the necessary repairs and are being forced to pay for replacement engines and repairs out-of-pocket.
What should owners do?
If you smell gas fumes in your Honda Civic or CR-V and your oil level is above the full mark, you need to go to your local Honda dealer and report the problem. Make sure you document everything by getting a detailed repair invoice and especially get the service advisor to put "no fix is available" if they tell you repairing your vehicle is not needed. Keep bringing your vehicle back if the problem keeps occurring. Under lemon laws, you have rights to seek recourse, even if they cannot properly fix the problem or maintain they still do not have have a solution.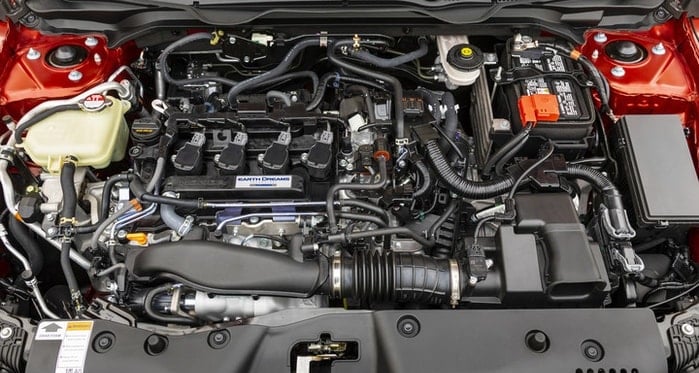 No recall has been ordered because the problem isn't considered a safety issue according to Honda. Because of the widespread problem, the law firm of Sauder Schelkopf LLC is investigating a class action lawsuit on behalf of owners of Honda CR-V and Honda Civic vehicles (model years 2016, 2017 and 2018) that are prone to engine oil contamination. If you have purchased a 2019 Honda Civic or CR-V all 2019' models are being updated at the factory.
Please watch the Youtube presentation of Honda's oil dilution problem and solution as well as click to subscribe to Torque News Youtube Channel for daily interesting news on Automotive industry.
If you have experienced engine oil contamination within your 2016, 2017 or 2018 Honda Civic or CR-V vehicle, you can contact the lawyers at Sauder Schelkopf here for further information and updates.
You Might Also Like: 5 Reasons To Trade Your Older Honda Civic On An Improved New-Generation Model
Bookmark our Honda page and be sure to follow the latest 2019 Civic, CR-V reports on our Honda channels, Facebook, Twitter, Instagram, and tweet your Honda news tips to us @HondaReport and we'll give you a shout out! Be sure to check back often for more Honda news and updates!
Leave your comments below, share the article with friends and tweet it out to your followers!
Photo credit: Honda USA