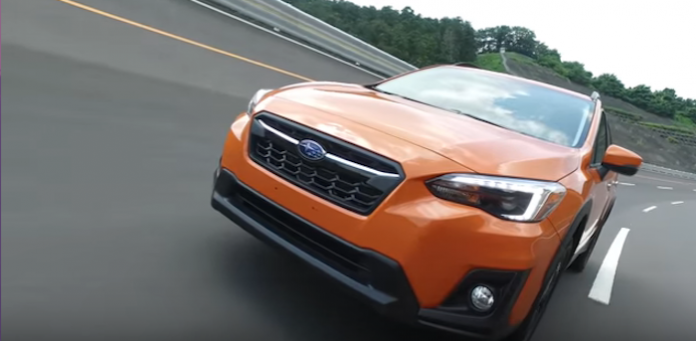 Here's How Crossover Buyers Win Big Now with Subaru's Secret Test Facility
You need special permission to get past the guards at Subaru's R&D facility in Japan. Subaru's new proving grounds in Japan is where the brand is secretive of their test facility. They put it up in the mountains hollowed out so curiosity seekers and other automakers can't see their newest pre-production Subaru vehicles being tested. The new test track is located at its Bifuka Research and Experimentation Center in Hokkaido, Japan. How does it benefit crossover buyers?
Subaru uses the new tracks to develop advanced driver assist technologies that will make their way to the new 2018 Outback, Forester and Crosstrek all-wheel-drive vehicles. They can also test the suspension, drivetrain and highway driving dynamics with its unique high-speed banked curves, off-road course and washed-out dirt and gravel roads.
Subaru Corporation recently opened up the secret facility, behind a guarded fence, to journalists from around the globe to show off the new 2018 Subaru Crosstrek crossover. It's the next new-generation vehicle Subaru is launching around the globe and its a big deal for the automaker.
It's the brands third best selling all-wheel-drive vehicle, behind the Forester and Outback, and it's the second new vehicle to ride on the new Subaru Global Platform. As you can see in the video below from Motormouth Canada, Subaru designed this track with high-banked curves to test the vehicle's high-speed capabilities.
The test facility also has a gravel road with washboard sections and potholes in a controlled environment to test the vehicle's new suspension capabilities. They also have incorporated steep hills into the research and experimentation center to test the Crosstrek's new X Mode off-road system.
The Subaru brand is all about building vehicles that are fun-to-drive and the secretive track is the best place to test out their new suspension and drivetrains. Some of the newest section's roads even simulate North American freeway surfaces so that Subaru engineers can test the new cars in conditions where they sell 60 percent of their total global vehicles, in the U.S. market.
It's good news for crossover buyers around the globe who will soon see significantly revamped vehicles like the new-generation Subaru Outback wagon, Forester SUV, 2018 Crosstrek crossover and their newest vehicle, the Ascent 3-Row SUV with the new Subaru Global Platform.
Photo credit: Motormouth Canada
Please
SHARE
with friends and include TorqueNews in
Google Alerts
for tomorrow's interesting stories.