Subaru is a brand that has seen impressive growth in the past 10 years, and the Japanese automaker is doing one thing that customers love and another that they dislike with a passion. Subaru's EyeSight is popular and is getting the brand top safety scores and customers want it. The CVT automatic is a staple in the Subaru stables and some customers loathe it. Why doesn't Subaru move away from the CVT in the new 2019 Forester, Outback, Crosstrek, and Ascent if customers dislike it?
Subaru uses the Continuously Variable Automatic (CVT) transmission exclusively in their entire lineup of all-wheel-drive vehicles and won't be dropping it because you have issues with it. They use the 6-speed standard gearbox in their sports cars for driving enthusiasts, but Subaru is committed to the CVT automatic in all their other vehicles and even use it in the sport-tuned WRX and BRZ sport coupe.
Subaru falls in love
Subaru was one of the first automakers to use the CVT. Do you remember the Subaru Justy? In 1989 the Justy became the first production car in the U.S. to offer CVT technology. The Justy was the first car in the world to come equipped with 4WD and ECVT. It was a big thing for Subaru and Justy was the car to introduce the world to the new transmission. Justy with 4WD offered all-weather capability and the new CVT offered fuel efficiency. The two were mated, worked well together and Subaru fell in love with the CVT. 30 years later, they still use a variation of the variable-speed gearbox now called Lineartronic.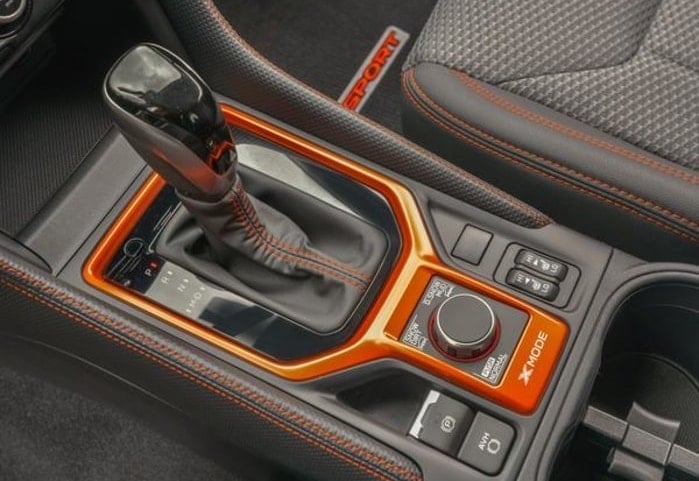 Why CVT?
Subaru can get maximum power out of their small four-cylinder Boxer engines allowing for quicker and more responsive acceleration. The CVT is best suited for fuel-efficient city driving and a moderate load which works well in the small all-wheel-drive Forester, Outback, and Crosstrek vehicles. And maybe the biggest reason Subaru is love with the CVT, is because the gearbox is lighter in weight, delivers better power efficiency, and it helps improve a vehicle's fuel economy over a conventional 6-or-8-speed automatic.
The CVT is ideally-suited for Subaru in their small and medium all-wheel-drive lineup of cars and compact SUVs. Subaru has also made it work well with their 2.0-liter WRX turbo Boxer engine and now coupled with the new 2.4-liter turbocharged Boxer in the larger 2019 Ascent family hauler.
Because there are no gears in a CVT, it allows for manual "shifting." The belt-and-pulley system moves to preset points that simulate changing gears. This is accomplished by manually clicking the steering-wheel-mounted paddles. The CVT in the new Subaru Ascent SUV comes with paddle shifters and eight of these shift points.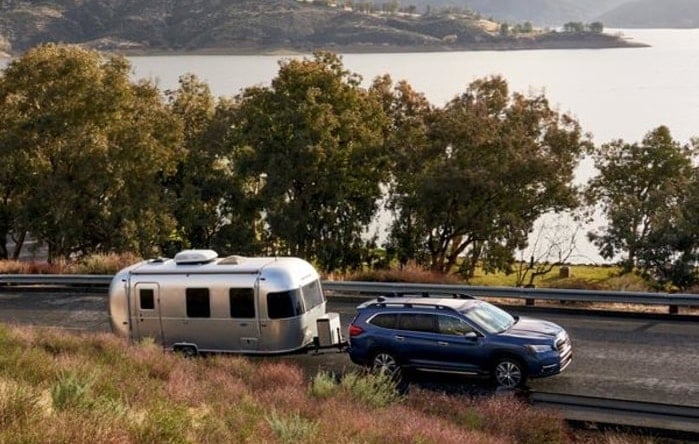 Many customers find the sensation of continuous acceleration without shift points to be unnerving. Another common complaint is that a CVT gearbox tends to make the small SUVs seem excessively loud or harsh. That's because it forces the engine to run at higher revs as the vehicle gets up to speed. Even if you hate the CVT in the new 2019 Subaru Forester, Outback, Crosstrek and Ascent all-wheel-drive vehicles, Subaru will never leave it.
Watch 2020 Subaru Forester Changes and How Child Lock Reminder Works and Click To Subscribe to Torque News Youtube Channel For Daily News On Subaru and Automotive Industry.
You Might Also Like: Very Few Buy Subaru WRX With EyeSight, Could It Be The Boring CVT Automatic?
Leave your comments below, share the article with friends and tweet it out to your followers! See you in my next story where I am discussing How New 2020 Subaru Ascent Will Work Hard Towing Your Small Camper Or Boat.
Bookmark my Subaru page and be sure to follow the latest new Subaru Forester, Outback, Ascent, Crosstrek reports on Facebook, Twitter, Instagram, Subaru Report. Tweet your Subaru news tips to us @SubaruLegitNews and we'll give you a shout out! Be sure to check back tomorrow for more Subaru news and updates
Photo credit: Timmons Subaru, Subaru USA