I have written extensively about why the Subaru BRZ is the better choice for sports car shoppers than the Toyota GR86. Now Consumer Reports (by subscription) says the 2023 Toyota GR86 is the worst new car deal you can buy now. 
CR says the Toyota GR86 10th Anniversary Special Edition is selling more over the sticker price than any new car based on TrueCar data. The report says the 2023 Toyota GR86 special edition model has an MSRP of $35,860.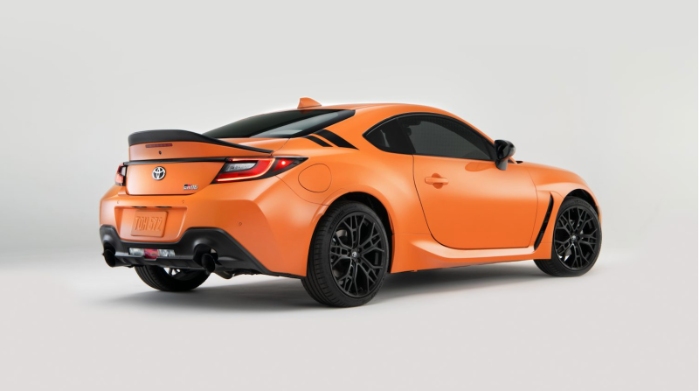 The average spent over MSRP for the sports car is $5,868, with an average transaction price of $41,728. Note: Most other GR86 versions are selling for 6 percent over MSRP.
According to Consumer Reports, the model is selling for 16% over MSRP because the 2023 Toyota GR86 10th Anniversary Special Edition is hard to come by. 
What about the 2023 Subaru BRZ?
As I have reported, most Subaru retailers in the U.S. sell their models for MSRP. That includes the Subaru BRZ sport coupe. 
I covered a recent report from Edmunds revealing that Subaru is not selling its new models above the sticker price, but the Camden, N.J. automaker sells its latest vehicles at an average of $463 less than the sticker price or MSRP.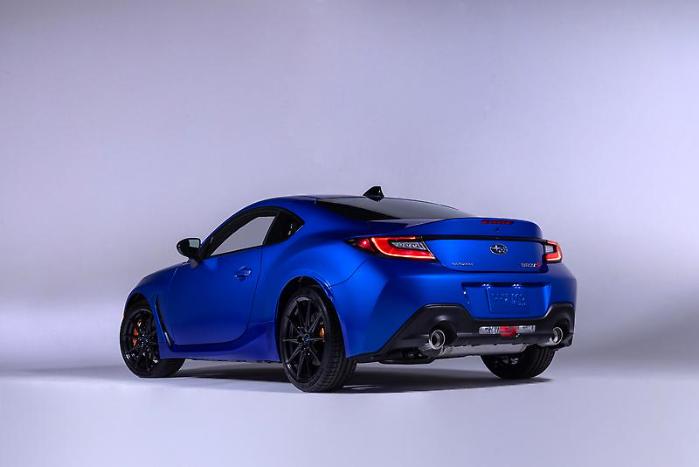 As a result, despite high demand and low inventory, Subaru retailers in the U.S. are holding new BRZ, Crosstrek, Outback, Forester, and other new model prices below the advertised sticker price.
What will happen when the new 2024 Subaru BRZ tS arrives next year?
The 2024 Subaru BRZ tS will be a special edition model like the Toyota GR86 10th Anniversary Special Edition and in limited supply. Subaru has asked all its dealers to refrain from marking up any new models above MSRP. 
Some Subaru retailers may not abide by Subaru of America's policy. Subaru does not condone charging its customers over MSRP, but it also can't keep its U.S. dealers from doing it. 
Former Subaru of America President and CEO Tom Doll asked its dealers last year to live by the Subaru Love Promise and treat customers fairly because of the new model shortages.
Doll said Subaru takes pride in NOT doing what a typical car dealer would do and giving new cars huge markups. However, he says it goes against the H.E.A.R.T. (honest, empathy, appreciation, respect, trust) pillars, which are the foundation of the Subaru brand.
According to the CR data, Toyota dealers mark its hard-to-come-by models well above MSRP. Consumer Reports says the 2023 Toyota GR86 10th Anniversary Special Edition is selling for 16% over MSRP, the highest of any new car you can buy now. 
Sports car shoppers should check out the 2024 Subaru BRZ tS when it arrives at Subaru retailers in the first quarter of 2024. I will cover the new 2024 Subaru BRZ tS pricing, which will be announced later this year. Stay tuned. 
If you find a Subaru dealer marking up the price above the MSRP, I recommend you walk away. There are plenty of Subaru retailers who are near you who are selling models at MSRP. 
Thanks for reading, everyone. I hope you enjoyed this Toyota GR86 and Subaru BRZ story. See you tomorrow for my latest Subaru Report.
Here are a few of my top stories you may be interested in related to the Subaru BRZ tS. 
Watch the 2024 BRZ tS | Test Drive with Scott Speed and @MonsterMotoring YouTube video
Denis Flierl - I have over twenty years of Subaru and automotive journalism experience. I enjoy bringing you, the Subaru fans and customers, the most up-to-date Subaru news, reviews, and new model information. You'll find the latest Subaru stories on the Subaru page. Follow me on my The Dirty Subaru website, Subaru Report, All Subaru and WRX STI social media channels:  Also Facebook, Social Platform X, and Instagram. 
I've got you covered! - I cover all Subaru all the time. 
Please leave your comments below, share the article with friends, and post X to your followers!
Photo credit: Subaru