Three Reasons To Cross-Shop The Mitsubishi Outlander With the Honda CR-V and Toyota RAV4
Mitsubishi has just launched its all-new 2022 Outlander crossover. This new Outlander shares very little with its prior generation. It is no secret that Nissan and Mitsubishi collaborated on the development of this new crossover, and we feel it is a benefit to both companies and the consumer. We have not tested the all-new 2022 Outlander yet, but some of the objective facts about this crossover seem to indicate it is worth a look for those who are shopping in the RAV4 and CR-V segment. Here are three notable things about this new crossover.
Related Story: Mitsubishi Commits To New Outlander PHEV For 2022
1- The Outlander Scores Higher than RAV4 or CR-V in Safety
Both the 2021 RAV4 and Honda CR-V are Top Safety Picks from the Insurance Institute for Highway Safety. A Top Safety Pick is a safe vehicle. However, there is another level of safety higher than the Top Safety Pick called the Top Safety Pick Plus. That's what the new Outlander earned.
"The all-new 2022 Mitsubishi Outlander is the most-connected, best-equipped vehicle we have ever sold in the U.S., and today, IIHS confirms it is among the safest vehicles on the road," said MMNA Chief Operating Officer Mark Chaffin. "With this designation, and the industry's only standard third-row seating in its class, Outlander is a great choice for modern families, and we can be really proud of that."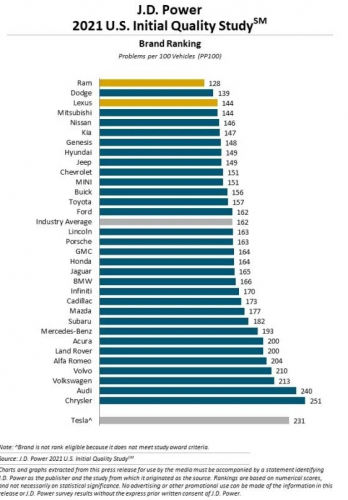 2 - Mitsubishi Scores Higher Than Toyota and Honda In Initial Quality
One measure of a vehicle's reliability and its quality is the J.D. Power & Associates Initial Quality Study (IQS). This study is performed each year by the group. Initial quality data comes from surveys of owners. It measures the number of problems experienced per 100 vehicles (PP100) during the first 90 days of ownership, with a lower score reflecting higher quality. Mitsubishi earns a fourth-place ranking in the industry and is first among mainstream crossover manufacturers. Honda is ranked below average in 18th place. Toyota is very close to the average in 13th place.
"The J.D. Power Initial Quality Study provides unparalleled insight into how new vehicle owners feel about their purchase in the critical first few months of ownership," said Yoichi Yokozawa, president and CEO of Mitsubishi Motors North America, Inc. "We are thrilled to see that our vehicles deliver the quality and value that Mitsubishi Motors customers expect, and with the current sales success of the all-new 2022 Outlander and redesigned 2022 Eclipse Cross, we are excited for the future."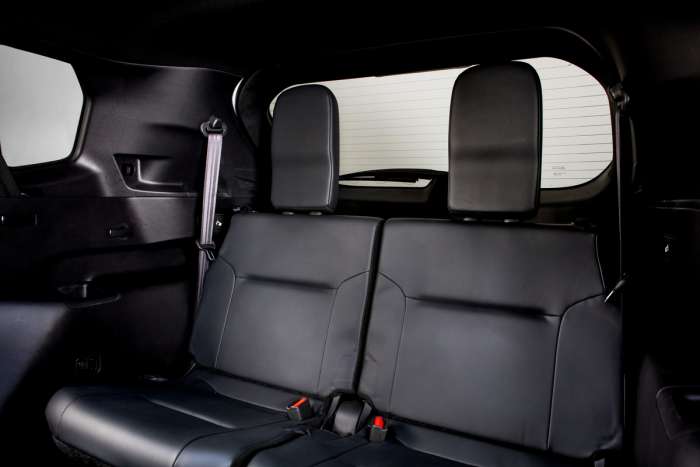 3 - Mitsubishi Outlander Has A Third Row of Seats
If you have two children, it is easy to default to a crossover in the RAV4 and CR-V's segment with just two rows of five seats. Mitsubishi will certainly build you a great crossover with that configuration. However, neither Honda nor Toyota will build you a crossover in this segment with a third row of pop-up temporary seats for more kids. Mitsubishi does now and has in prior generations as well. If you carpool with other families to get the rugrats to soccer, baseball, or taekwondo practice, these additional seats are super helpful. When you don't need them they simply fold down leaving ample cargo volume. These seats are not intended for your 6-foot seven-inch uncle Lurch. They are there for grade-school kids, though I will say my teenage boys always loved the third row in my old compact crossover.
Nobody goes wrong buying a RAV4 or CR-V (if you can find one). These crossovers have a lot to offer. However, savvy shoppers look for more. And the Mitsubishi Outlander offers a higher safety rating, a higher initial quality brand rating, and a third-row kids' seat.
John Goreham is a long-time New England Motor Press Association member and recovering engineer. John's interest in EVs goes back to 1990 when he designed the thermal control system for an EV battery as part of an academic team. After earning his mechanical engineering degree, John completed a marketing program at Northeastern University and worked with automotive component manufacturers, in the semiconductor industry, and in biotech. In addition to Torque News, John's work has appeared in print in dozens of American news outlets and he provides reviews to many vehicle shopping sites. You can follow John on TikTok @ToknCars, on Twitter, and view his credentials at Linkedin