Honda's Prelude was a fun and sporty front-wheel drive coupe sold in America from about 1978 until about 2001. Honda built five generations of the Prelude, and it was hugely popular among owners and Honda fans. Will Honda bring the 2-door coupe back in this now crossover-focused marketplace?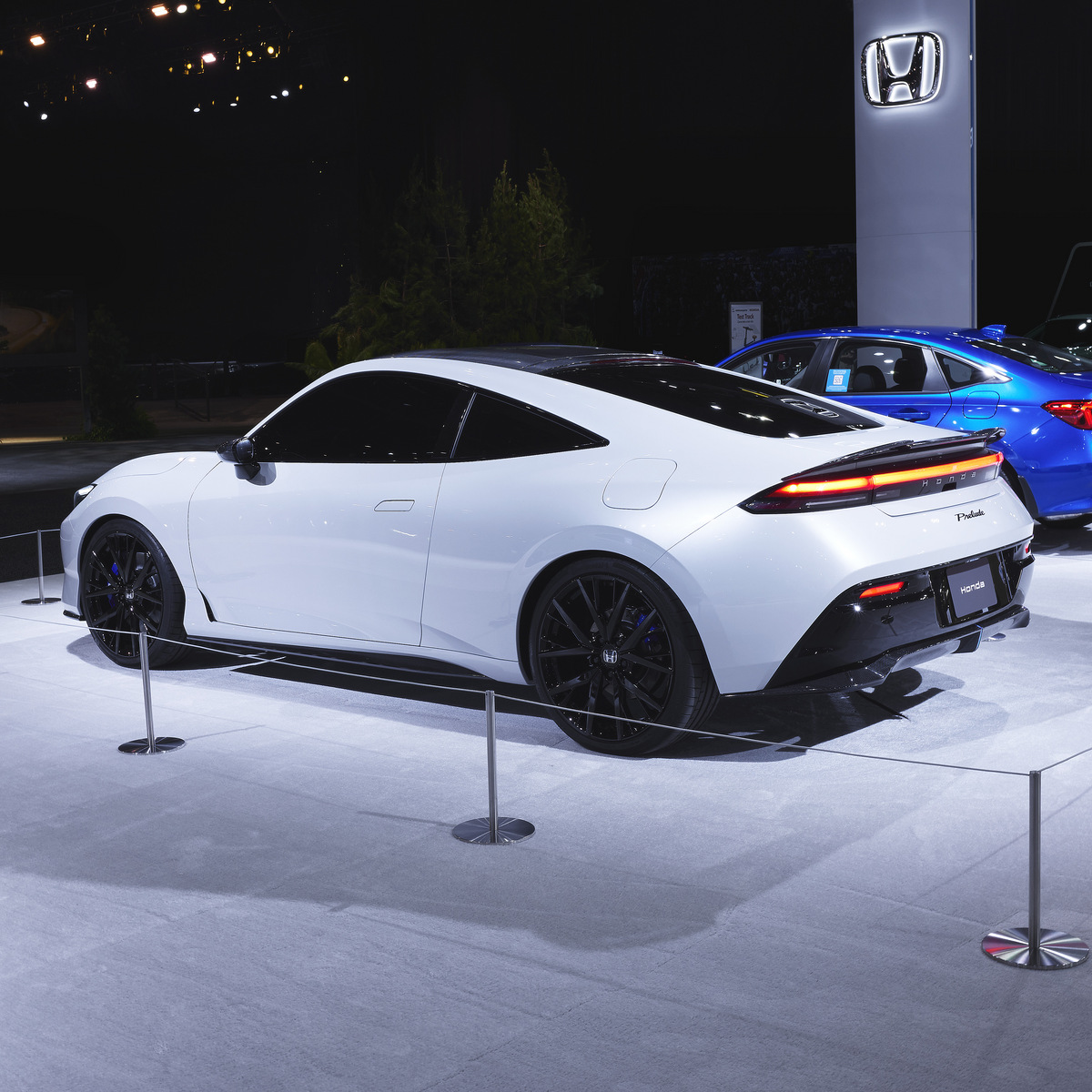 Honda showed off its Prelude this week at one of the remaining car shows, highlighting its hybrid powertrain (remember, this is a concept car, not a pre-production model). In its press release, this required that Honda include why it is one of only a handful of automakers without any plug- vehicles on sale in America today. Not that we consider that a bad thing. It's just that the automotive press and the US government are now convinced that an all-electric fleet is way overdue. 
"Honda hybrid-electric models have been doing a great job of furthering our electrification strategy and now represent one-quarter of Honda sales in 2023," said Gary Robinson, vice president Auto Planning and Strategy, American Honda Motor Co., Inc. "Displaying the hybrid Prelude Concept demonstrates our electrification strategy in a sporty and dynamic package."
This writer's opinion is that the Accord Hybrid, CR-V Hybrid, and the upcoming Civic Hybrid do a much better job of demonstrating Honda's electrification strategy. These are real vehicles serving real customers in segments that Honda considers vital to the company's US success. Why a coupe? Even the Civic Si and Civic Type R are now sedan/hatchbacks. 
The new Prelude Concept looks fantastic. It has the pure coupe look with the driver area centered in the vehicle. The styling is more than sporty; it looks like a legit sports car. But legit sports cars have traditionally been rear-wheel drive and have stick shifts. That would be tricky for Honda to pull off. Its current hybrid technology is basically an EV with an onboard gas engine powering the electric motors, so a stick would be silly. There are no gears to change. And Honda is not a RWD company anymore. Not that Honda should be. We're just observing some facts about the new concept. 
Would Honda's Prelude build excitement in comparison to today's remaining trio of similar sports cars, which include the Miata RF, Subaru BRZ, and Toyota GR86? It's hard to say, but the total of all of those models adds up to about 1200 units sold per month in America. Imagine sitting in a board room trying to sell that to a company facing an all-electric future without an EV model on sale!
The Prelude concept is simply gorgeous, and the world needs more excitement in affordable, reliable cars, something Honda is arguably the best at building in the world. With the S2000 long gone and the Civic being all four of five doors now, a new Prelude coupe would be a vehicle we'd jump at the chance to test and dive deeply into reporting on. We hope to see more about Prelude in the months to come. If you want more on this exciting new concept car, join us at the New Honda Prelude club on Facebook. 
 
John Goreham is an experienced New England Motor Press Association member and expert vehicle tester. John completed an engineering program with a focus on electric vehicles, followed by two decades of work in high-tech, biopharma, and the automotive supply chain before becoming a news contributor. In addition to his eleven years of work at Torque News, John has published thousands of articles and reviews at American news outlets. He is known for offering unfiltered opinions on vehicle topics. You can follow John on Twitter, and connect with him at Linkedin.
Images of Prelude concept by Honda