We've had a great run with sports cars this past year at Torque News. We've tested some of the very best sports coupes and sedans now on sale. While each has its plusses, many also have some real minuses for those who need to use their sports car as a daily driver. We won't pick on the great cars we've been lucky enough to experience, but we thought what we could do is show how the 2023 Honda Civic Type R achieves all of the goals of a sports car but without some of the common "pain points" many sports cars come saddled with.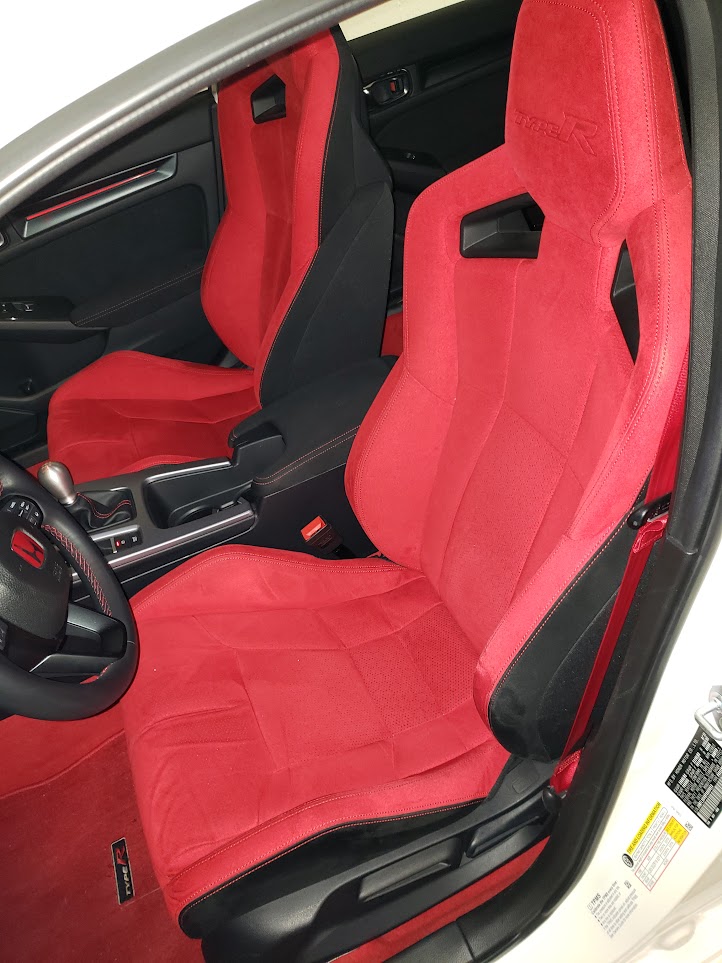 Honda Civic Type R - Great Seats
If we could pick one area most great sports cars fall down on, it would be seats. Some of the seats in the best cars are just uncomfortable. Some are so narrow most drivers simply don't fit between the (unadjustable) bolsters. By contrast, the folks at Honda seem to have selected the perfect sports car seat. 
Related Story (Seats To Avoid) - 2023 BMW M2 Review - Amazing Performance, But Choose Your Options Wisely
The Red/Black racing-syle buckets in the Civic Type R have significant bolstering, but they are wide enough to sit comfortably in during normal everyday driving. The Suede-Effect Fabric is sumptuous and feels rich. By providing livable seats in the Type R, Honda helps a buyer opt for that pinnacle trim rather than feel as if the Civic Si or Civic Hatchback Sport is the only practical option.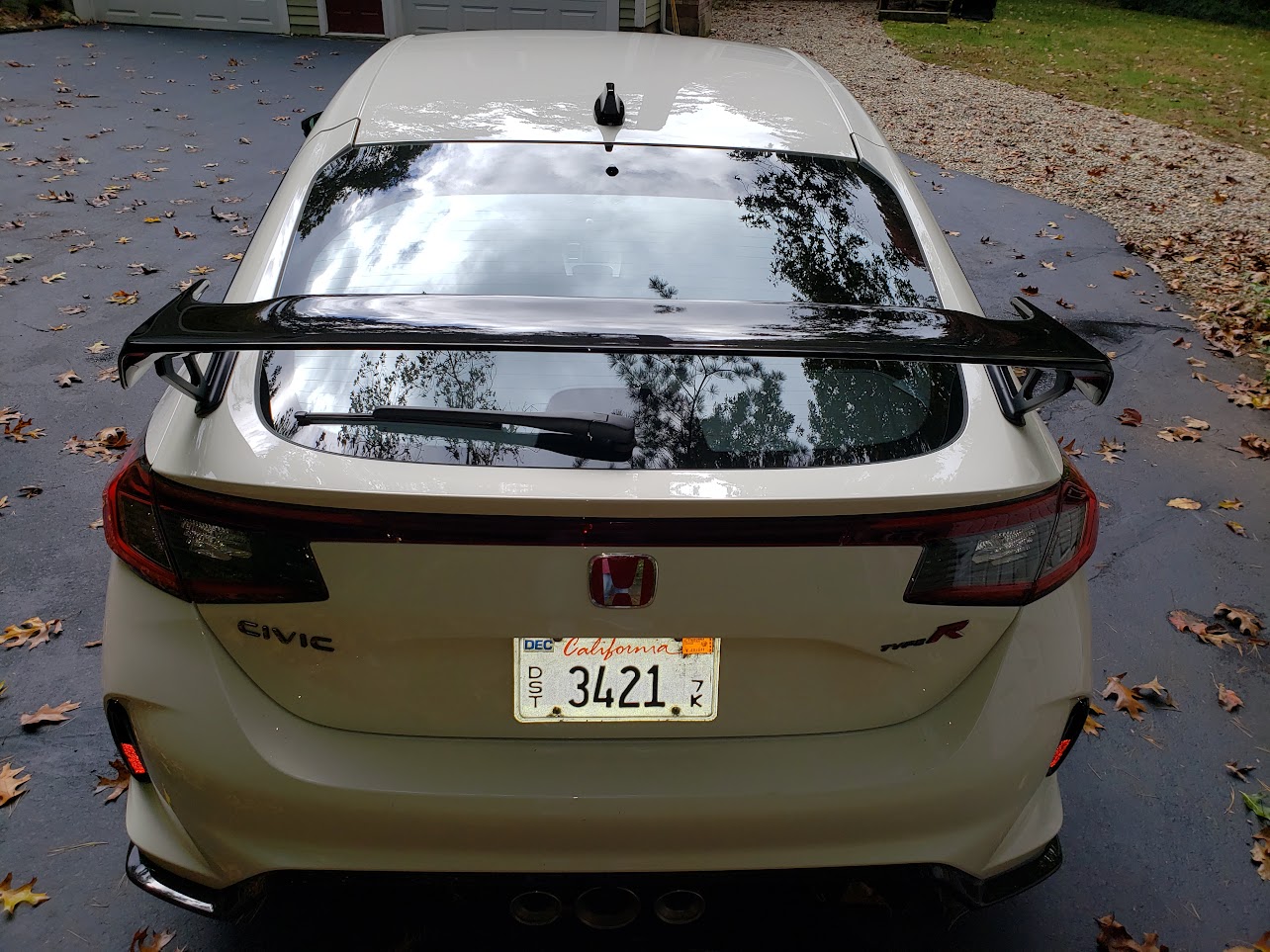 Honda Civic Type R - Rear Doors, But Still Cool
Everyone envisions a sleek and low-slung two-door coupe or convertible as their fantasy sports car. However, if you have a family, it means the car is basically your solo toy. Hard for most owners to justify. Honda added rear doors to the Type R, but it looks fantastic with its lower ride height and hatchback-derived rear section. By adding the rear wing, Honda didn't just provide more downforce but changed the silhouette of the car as well as the styling when viewed from the rear. This differentiates the Type R from the Si (which we also quite like) in a definitive way. Honda found a way to make this coupe lover find a four-door car attractive. We suspect you will agree it is a great-looking car. The obvious added benefit is that Honda can offer this great car at a lower price point since it did not have to engineer a separate 2-door. That makes the Type R more attainable for more shoppers.
You May Also Like: Is the 2023 Honda Civic Type R America's Fastest FWD Sports Sedan?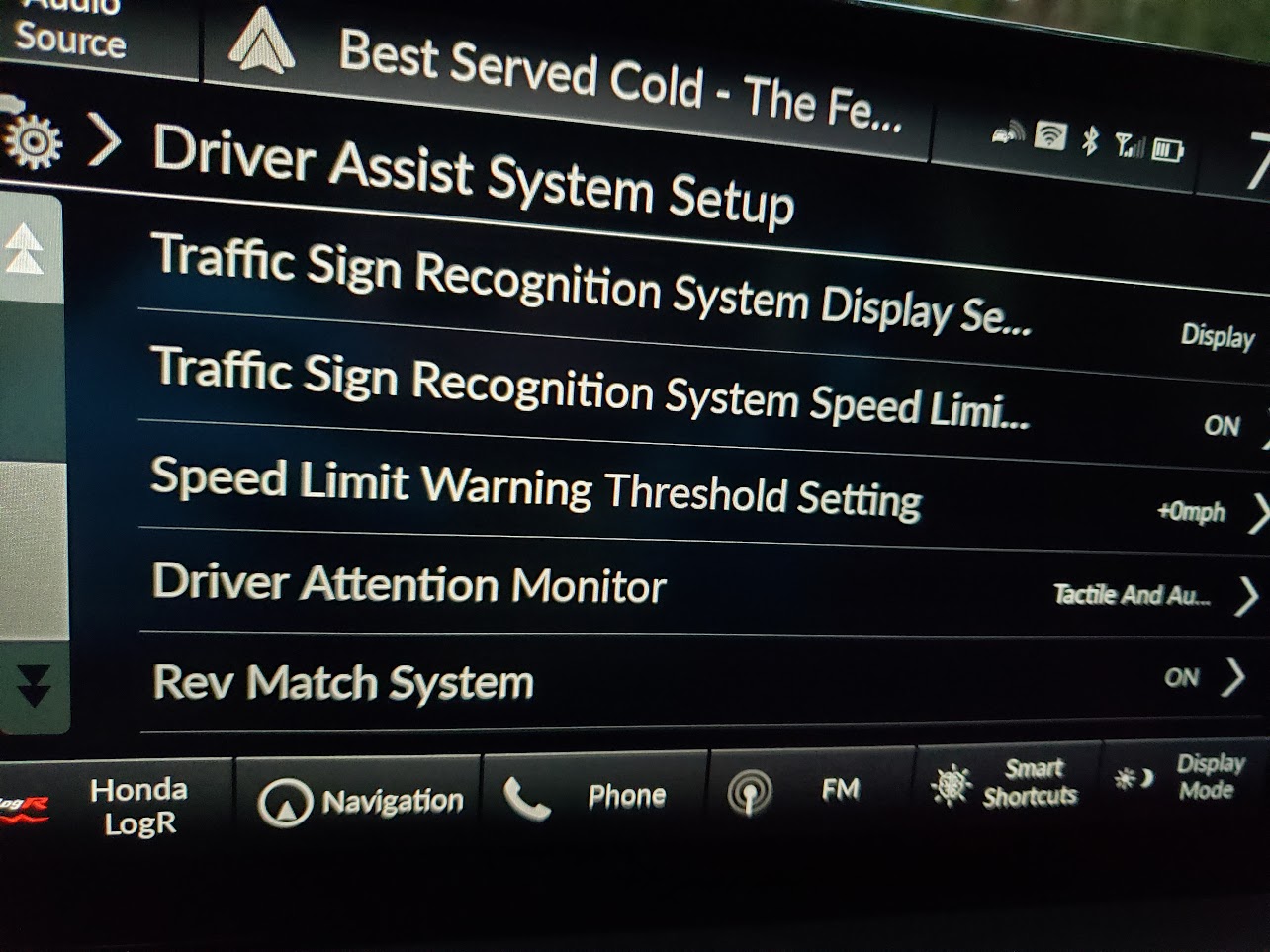 Honda Civic Type R - The Perfect Shifter & Engine For Fun and Everyday Use
When I bought the first Civic Si back in the 1990s, I quickly formed a habit of revving that car to redline in first and second. With just 125 hp or so, it was a necessity to enjoy the car. However, the car also required a lot of shifts on the way to and from work in heavy traffic. That got old pretty fast, and it was the last daily driver I have purchased with a stick.
The 23 Type R, by contrast, still has that fun nature and can certainly be enjoyed at its redline, but it is not necessary. The turbocharged engine provides great low-end torque, which means when you are not zipping around empty back country roads, but are instead heading to and from work, you can chill and skip a lot of shifts. 1-3 or 1-2-4 is smooth as silk. You need not use every gear on the way up the gear ladder. 
Downshifts are also perfect every time since the car automagically matches the revs for you. If you want to heel-toe the Type R or double-clutch it, you still can. The rev-matching can be turned off. The upshot of the Type R's design is that it is a stick you can enjoy to the fullest when you are acting like Speed Racer, but that you can also justify living with as a daily driver car.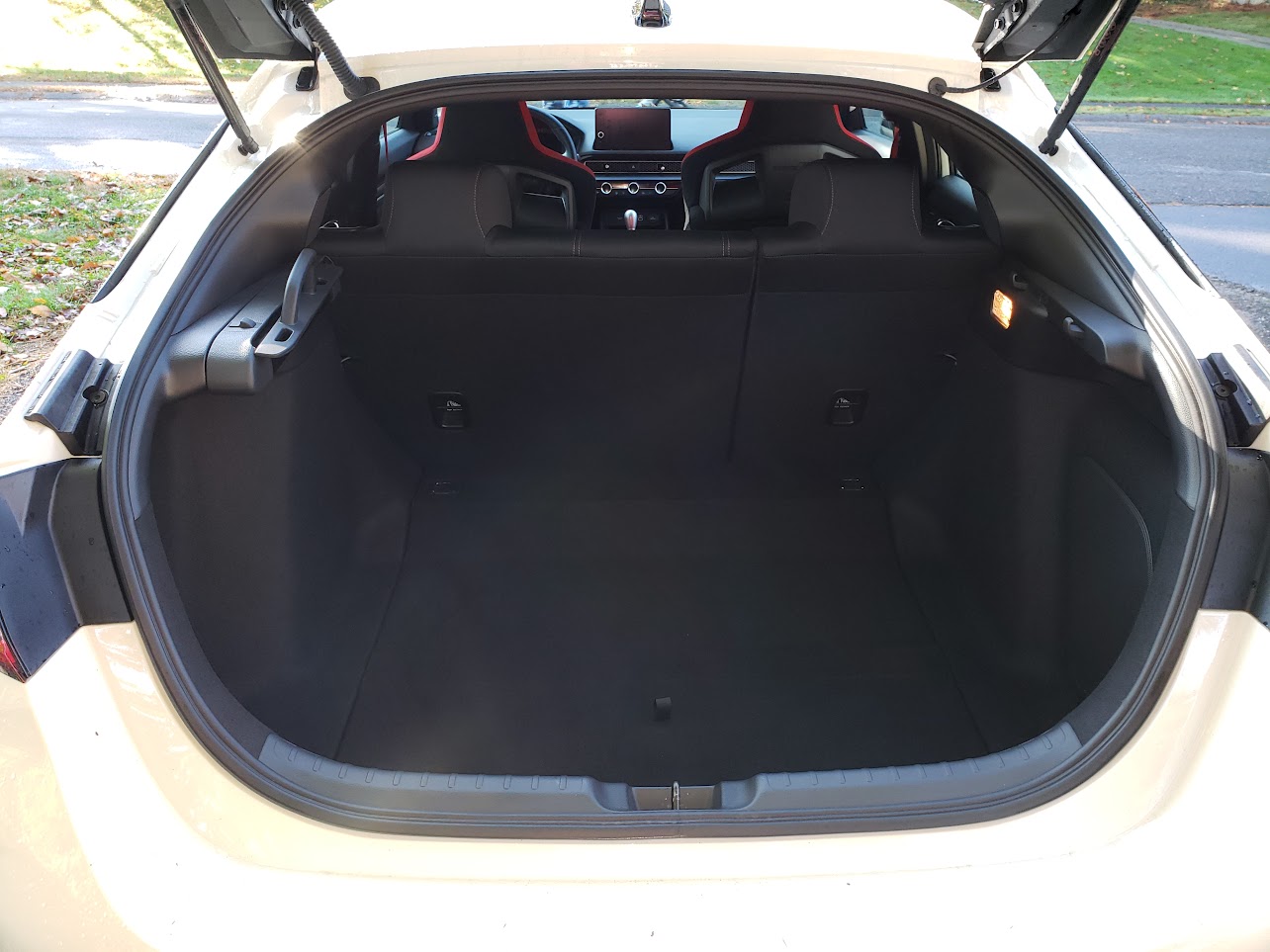 2023 Honda Civic Type R - Most Cargo Volume Of Any Sports Car?
The Civic Type R's cargo area is huge. It is far bigger than any sports coupe we've tested in recent memory. A couple could easily pack in a week's worth of travel stuff and head off on vacation in this car. A couple with children could also fill that area with umbrella strollers, diaper bags, and the endless kid gear we all haul. Hey, if you're a single person, super. That space out back isn't a negative for you. But if you are not ridin' solo every day, the Civic Type R's usable space enables you to be in a great sports car.
Related Story: See How Honda Civic Type R Stacks Up To Competition
Conclusion - The Civic Type R Just Makes Sense
If you were looking for some words like lift-throttle oversteer, adhesion limits, launch times, and the like, well, we've just listed them for you. We'll let the folks in the suede sneakers and string-back gloves over at Road and Driver tell you how the Type R zings around a racetrack. What we wanted to offer was a message that may not be as popular at the enthusiast publications - For many people, sports cars just don't work out due to budget, family headcount, or the need to drive to work in traffic. The Honda Civic Type R is a legitimate sports car that you can actually own. 
 
Images of 2023 Honda Civic Type R by John Goreham. 
John Goreham is an experienced New England Motor Press Association member and expert vehicle tester. John completed an engineering program with a focus on electric vehicles, followed by two decades of work in high-tech, biopharma, and the automotive supply chain before becoming a news contributor. In addition to his eleven years of work at Torque News, John has published thousands of articles and reviews at American news outlets. He is known for offering unfiltered opinions on vehicle topics. You can follow John on Twitter, and connect with him at Linkedin.