The new most popular vehicle type in America is the two-row crossover in the size defined by the Toyota RAV4 and Honda CR-V. These hot vehicles have surpassed private owner sales of sedans, trucks and every other type of vehicle in America – and for good reason. In typical everyday use, they have zero downsides and many upsides compared to sedans. Here is a breakdown of what you need to know if you are shopping for one for the first time.
Crossovers Like the CR-V and RAV4 Are Bigger Inside Than You Think
One misconception about vehicles the size of the RAV4 and CR-V is that they are "compact." They simply are not by any reasonable definition. The Honda CR-V has an interior passenger volume of 105.9 cubic feet. The Honda Accord, considered a large car by many, has 105.6 cubic feet of passenger volume. The truth is, two-row crossovers are roomy inside for the front driver and passenger, and there is ample room in back for two adults to sit comfortably on long trips, or for a family of five in normal daily driving.
The cargo capacity of two-row crossovers is simply massive compared to the sedans. A Honda Accord has a cargo volume (in the trunk) of 16.7 cubic feet. A Honda CR-V has 39.2 cubic feet behind the rear seat and that can be expanded to 75.8 cubic feet with the rear seats folded flat. Enough to swallow an adult bicycle whole. Some owners even put small kayaks inside their CR-Vs.
Crossovers vs. Sedan – No Fuel Economy Penalty
Since crossovers have a higher ride height it is easy to assume they use more fuel. That is sound logic, but compare the numbers and you will see that when two-wheel drive crossovers are compared to sedans they have no meaningful fuel economy penalty. Some, like the AWD Subaru Forester rival 2WD sedans for cost of fuel.
Crossovers vs. Sedan – Driving Pleasure
Everyone enjoys the idea of a sporty drive on a lonely back-country mountain road. Is that a fair description of your daily drive? If so we envy you! The reality is we spend 99% of our time in suburban traffic going from light to light at the speed limit or below. Then we get on the highway and drive straight at moderate speeds. There is very little "road hugging excitement" in actual normal driving. Crossovers are just as comfortable and pleasurable to drive in this way as any sedan. In fact, they may be even better.
When you do find that twisty, lonely road they also drive well and are fun. If you want a sporty crossover, buy one. The Mazda CX-5 Signature is our favorite. It has more torque than a BMW 330i and will smoke most base sedans in a stoplight race. Like sedans, crossovers can be great to drive. There are many different personalities available. Find one that suits your taste.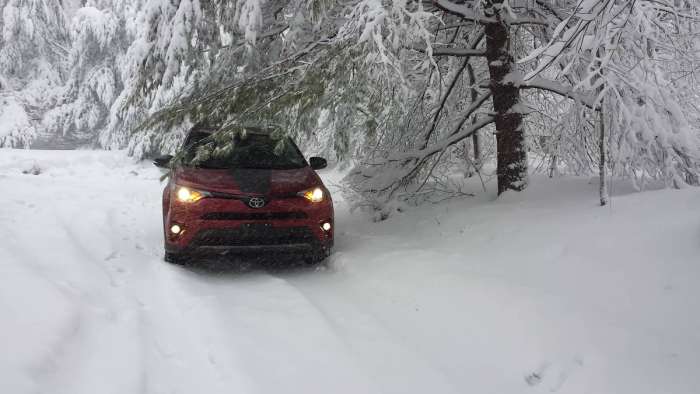 3 Biggest Upsides of Crossovers
The single best feature that shoppers coming to crossovers like the Nissan Rogue will notice is how easy they are to enter and exit. It is dramatically easier on the body, particularly in tight parking spaces. You simply swing your hips and you are in or out. Those with back pain, knee pain, or hip pain will find that a crossover is a Godsend.
Next up is visibility. Crossovers give you a much better view of the road ahead, to the side, and to the rear than do sedans. Seeing better gives you more confidence in all circumstances. It is safer and it is more enjoyable. Which is the best crossover overall for visibility? Hands down it is the Subaru Forester.
Finally, crossovers all have a bit more road clearance than sedans and wagons. They are able to drive over snowed-in driveways and to traverse rough country roads much better than sedans can. Coupled with AWD they are much better all-weather and all-road vehicles.
If you are shopping for a crossover having come from a sedan be prepared to be surprised by how much more you love your new crossover.
In addition to covering green vehicle topics, John Goreham covers safety, technology, and new vehicle news at Torque News. You can follow John on Twitter at @johngoreham.