2023 Mitsubishi Outlander PHEV: The Ultimate Winter Vehicle Testing Results
We have just completed our week of testing in the all-new 2023 Mitsubishi Outlander plug-in hybrid-electric vehicle (PHEV). This new Outlander is so good we will be creating multiple stories about it. The first in our series will be related to winter competence. After trying the Outlander PHEV in some wintery conditions, it occurred to us that this vehicle is one of the very best winter SUVs we have ever tested.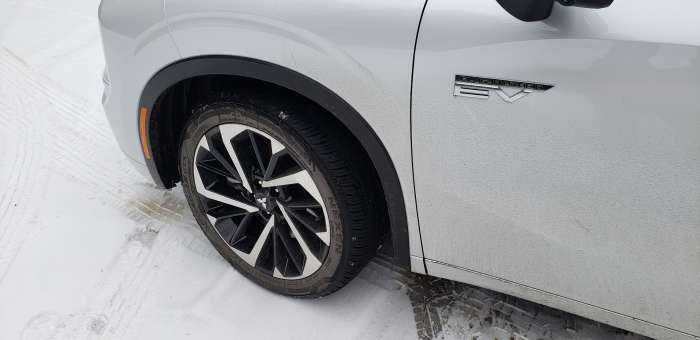 2023 Mitsubishi Outlander PHEV Winter Checklist
The New England Motor Press Association (NEMPA) evaluates the vehicles we test for winter in any month. We run down a long list of things we like to see in any vehicle that will do battle with Mother Nature.
Here is a quick list of the items that we found the 2023 Mitsubishi Outlander SEL S-AWC PHEV comes with that help to tame winter:
All-wheel drive - ✔
Added Ground clearance (compared to sedans) - ✔
Hill Descent Control - ✔
Dedicated Snow Mode - ✔
Heated Seats - ✔
Heated Steering Wheel - ✔
Easy-Up wiper blades - ✔
That is a pretty long list. The only items missing from it are tires rated for severe snow duty, a spare tire, and heating elements in the front windshield.
2023 Mitsubishi Outlander PHEV - Novel All Wheel Drive (AWD) System
The 2023 Outlander PHEV SEL S-AWC comes with a novel system to drive its rear wheels. Rather than having a drive shaft run front to back to supply torque, the Outlander PHEV instead uses an all-electric drive system in back. We found it worked extremely well on slippery snowy and icy roads. Importantly, the rear drive motors continue to work if the traction battery is depleted and EV mode is not available. Mitsubishi always leaves enough battery power to drive those wheels. In fact, the vehicle can operate using only electricity, even in its hybrid mode, in a variety of situations.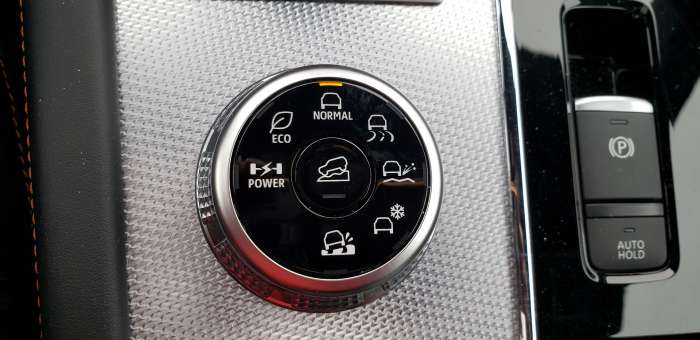 2023 Mitsubishi Outlander PHEV - Snow Drive Mode
The drive model sections in the new Outlander PHEV include a dedicated Snow Mode. We employed it over snow-covered roads and it seemed to help a bit compared to the Normal Mode. Manufacturers like Mitsubishi who offer snow modes program their AWD systems to manage torque differently in snowy and icy conditions.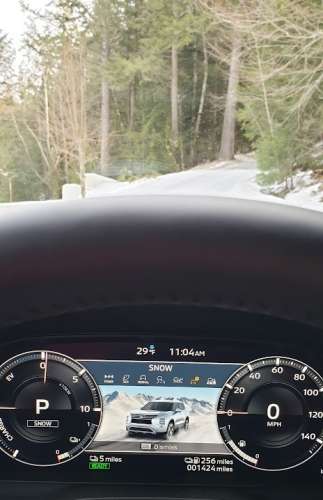 2023 Mitsubishi Outlander PHEV - Hill Descent Control
Hill descent control is a technology that helps you to safely descend a steep slippery hill. Much like the one you see in our image above. In the Outlander, you simply press the middle button on the top of the drive selector knob. The Outlander then takes over, and you descend a hill that would otherwise cause your anti-lock brakes to offer little resistance on. In our testing, it worked perfectly.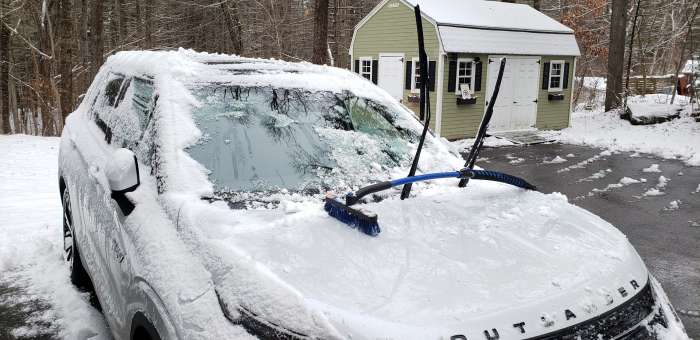 2023 Mitsubishi Outlander PHEV - Sensible Wipers
The wiper blades in the new 2023 Outlander lift up so that you can raise them ahead icy conditions when parking outside. It makes clearing your car much easier since they won't freeze to the lower glass. The Outlander also has a cool party trick. Its washer fluid comes out along the edges of the wiper blade rather than spray up on the glass. It works amazingly well.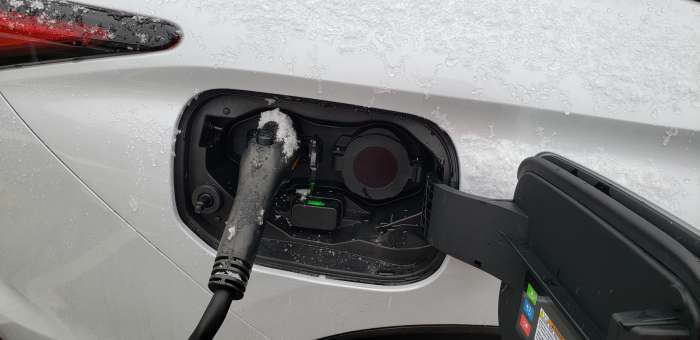 2023 Mitsubishi Outlander PHEV - Living Electric In Winter
Our testing of the Outlander showed that it had no meaningful battery range loss in testing with ambient temps between 20 F and 30F. The charging rate seemed to remain the same as we would expect in warmer conditions, and our range miles were not impacted much by the HVAC system.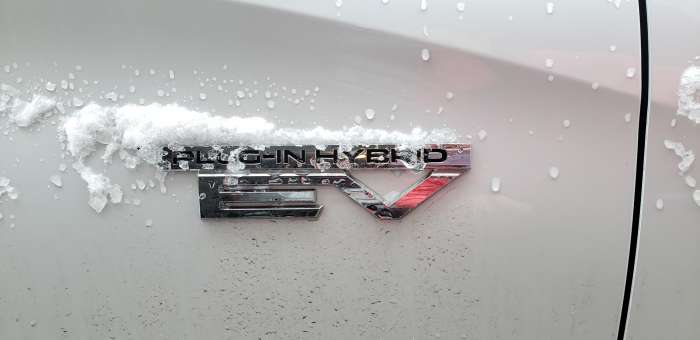 2023 Mitsubishi Outlander PHEV - Conclusion
The 2023 Mitsubishi Outlander PHEV comes equipped with a long list of features that help you safely and comfortably handle winter conditions. If you are planning to buy an Outlander PHEV this coming year, the only suggestion we would offer is to get a set of dedicated winter tires if you plan to drive in deep snow or conditions that are very icy. We make that suggestion to shoppers of any model. We would rate the 2023 Outlander PHEV SEL S-AWC an A- as it ships from the factory, and it would easily earn an A with dedicated winter rubber.
Images of 2023 Mitsubishi Outlander PHEV by John Goreham
John Goreham is a long-time New England Motor Press Association member and recovering engineer. John's interest in EVs goes back to 1990 when he designed the thermal control system for an EV battery as part of an academic team. After earning his mechanical engineering degree, John completed a marketing program at Northeastern University and worked with automotive component manufacturers, in the semiconductor industry, and in biotech. In addition to Torque News, John's work has appeared in print in dozens of American news outlets and he provides reviews to many vehicle shopping sites. You can follow John on TikTok @ToknCars, on Twitter, and view his credentials at Linkedin