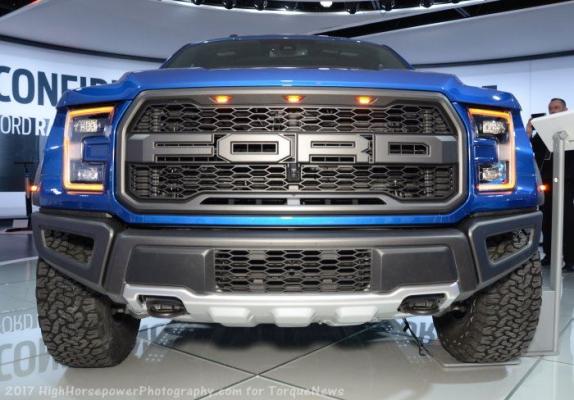 A Ranger Raptor inspired by the F150 Raptor is a Great Idea
It can be argued that the Ford F150 Raptor is the best-known performance truck in America. It is one of those vehicles which is loved by both the people who own one and those people who dream of someday owning one. Based on that popularity and the attention that it draws to the Ford brand – coupled with the huge success of the new Chevrolet Colorado ZR2 – it makes perfect sense for Ford to offer a Raptor-type package for the upcoming Ford Ranger.
The Rumored Ranger Raptor
Back in 2015 or so, Ford of Australia filed trademarks for the names Ranger FX4 and Ranger Raptor. They haven't used the Raptor name (yet), but they have used FX4. If the company is going to go to the trouble to protect a name like that in a market where it is unlikely to be snatched up by the competition, it seems likely that they plan to use that name. The F150 isn't sold Down Under, so offering buyers in that market their own version of the Raptor, based on the popular Aussie Ranger, would make good business sense.
Fast forward to this past weekend and CarAdvice spots what definitely could be a Ford Ranger with upgrades similar to those of the F150 Raptor package. It has big wheel flares to make room for beefy off-road tires, it sits higher than other Ranger models and it appears to have a front fascia/bumper which ends very high, thus allowing for more off-roading clearance.
That Ford Ranger appears to be more aggressive than any other current package in the lineup, so it seems that it could be a Ranger Raptor – or something of that nature.
Ranger Raptor in America?
Now, just because what is believed to be a Ford Ranger Raptor testing Australia doesn't mean that we will see something like that sold here in the USA, but there definitely seems to be a business case for a high performance Ranger in Ford's home market. The new Chevrolet Colorado ZR2 has made it very clear that both the media and the consumers can love a smaller performance truck designed for off-road excellence. The Colorado might not pack the power of the Raptor, but it is less expensive than the high performance F150, so to many people, the ZR2 is the more affordable option of the two off-road ready street trucks.
Were Ford to roll out a Ranger Raptor when the new midsized truck is introduced to the US market in 2019, it would allow the Motor Company to challenge the popular Chevrolet Colorado ZR2 while also giving Ford fans on a tight budget a way to get into a small, off-road performance truck sporting the Blue Oval. Although the new F150 Raptor is selling well, it is very expensive and that puts it out of the reach of many buyers. It can be expected that some folks who can't afford the F150 Raptor might look to the Colorado ZR2, but if there was a less expensive alternative to the F150 Raptor in that same Ford showroom – they would be able to reach a much larger audience of potential buyers.
Unfortunately, we are still a couple of years away from seeing the first new Ford Ranger in the US, but if Ford of Australia rolls out a Ranger Raptor Down Under – there is a good chance that something similar could eventually find its way into US dealerships.
Please
SHARE
with friends and include TorqueNews in
Google Alerts
for tomorrow's interesting stories.