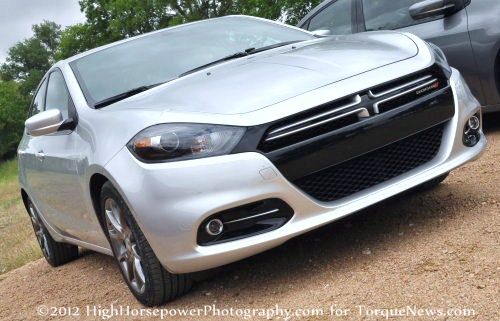 Chrysler reports 2012 Q2 net income of $436 million
The Chrysler Group has been one of the strongest automakers doing business in the US and the results of their second quarter (April, May, June) 2012 show just how well things are going for the smallest of the Detroit Big 3.
Through the second quarter of 2012, the Chrysler Group shipped over 630,000 to dealerships around the globe, an increase of 22% compared to the same period last year when Chrysler sent out just 514,000 new vehicles. This increase allowed Chrysler to sell 582,000 vehicles worldwide in April, May and June 2012 which accounts for a 20% increase in sales compared to Q2 of 2011.
"Our results reflect a tireless pursuit by the people of Chrysler Group to deliver the very best quality and value across our brands," said Sergio Marchionne, Chrysler Group LLC Chairman and Chief Executive Officer. "Together, we are always striving to achieve more, to learn from the past and build upon our successes. Nowhere is our dedication more evident than in the all-new Dodge Dart, with up to 41 mpg highway and levels of customization not typically found in the compact car segment."
This increase in business around the world allowed the Chrysler Group to recognize a net revenue figure of $16.8 billion US dollars; up 23% from the $13.7 billion net revenue from 2011 Q2. All of that revenue allowed Chrysler to claim a modified operating profit figure of $755 million through Q2 (up 49%) and a new income figure of $436 million. During the second quarter of 2011, the Chrysler Group claimed a net loss of $370 million but that included a loan payment to the US government of $551 million. Even if you remove the $551 million loan payment, the Chrysler Group "only" saw an adjusted net income in 2011 Q2 of $181 million – showing that Chrysler's 2012 Q2 would have comfortably bested 2011 Q2 even if not for the government bailout loan repayment. That fact alone is a clear sign of how much better things are going for the folks under the Pentastar in 2012…even though 2011 wasn't that bad of a year for Chrysler either.
For the 2012 calendar year, the Chrysler Group is currently reporting revenue of $33.2 billion and total net income of $909 million. Net industrial debt stood at $432 million at the end of June 2012 compared to $2.1 billion one year early and $1.3 billion from just a few months earlier when the first quarter of 2012 came to an end.
During the second quarter of 2012, the Chrysler Group saw their US market share increase from 10.6% in 2011 to 11.2% this year with the biggest improvements coming from a 32% increase in US retail sales.
Most importantly, the figures from the second quarter of 2012 put the Chrysler Group right on pace for their targets for the year. Sales continue to be strong across their brands in the US and as the 2013 Dodge Dart hits dealerships around the country at full speed over the next few months – we can expect to see sales figures grow as consumers line up for the sporty new C-segment sedan.
Please
SHARE
with friends and include TorqueNews in
Google Alerts
for tomorrow's interesting stories.