Welcome back dear Torque News readers. As you read this 2023 Toyota Prius review, I want to tell you that I am a Prius owner myself, I bought my Prius in 2012, often I am the owner of the largest Prius group on Facebook and this is the first time that I look at Toyota Prius as a desirable vehicle beyond just MPG. And it is because the new 2023 Prius is one of the most transformational redesigns in recent automotive history. This is probably why in 2022 Toyota's then President Akio Toyoda proposed repositioning the Prius as a "commodity" car - an inexpensive fleet vehicle or a car for the masses.
Yet, I wouldn't call the 2023 Prius an inexpensive car. Since I talked about the expenses, let's start this review from the trims and their pricing.
Trims and Pricing
Known for its remarkable fuel efficiency, the 2023 Toyota Prius offers a range of trims catering to various preferences and budgets. The 2023 Prius is offered in LE, XLE and the Limited trims. Starting with the LE trim at $28,545, drivers get an entry point into the Prius lineup, featuring standard 17-inch wheels, blind-spot monitoring with rear cross-traffic alert, and a host of safety features. Moving up to the XLE trim at $31,990 adds extra comforts and technology, making it an appealing choice for those seeking a balance between affordability and additional features.
For enthusiasts who crave the pinnacle of Prius luxury and technology, the Limited trim, which I test-drove for this review, stands at $35,560. Boasting a price that reflects its premium offerings, the Limited trim delivers an exceptional driving experience with features like advanced safety systems, infotainment upgrades, and additional convenience features. As I explored the Limited trim during my test drive, I can say that experienced the perfect blend of efficiency, comfort, and cutting-edge technology that defines the top-tier 2023 Prius model.
Exterior
The 2023 Prius has been given a remarkable makeover that makes it more approachable, with fluid and modern lines without falling into eccentricity as it tends to do. More powerful, and more autonomous in its Prime plug-in variant, it borrows a range of new features in the Toyota arsenal.
The 2023 Toyota Prius has indeed undergone a commendable transformation in its exterior design, earning praise for its appealing aesthetics. Many reviewers, including your sentiment, note that the Prius looks remarkably good, showcasing Toyota's commitment to a fresh design language. The redesign moves away from the big-mouth front that was a characteristic of previous models, signaling a shift in the visual identity of Toyota's sedans.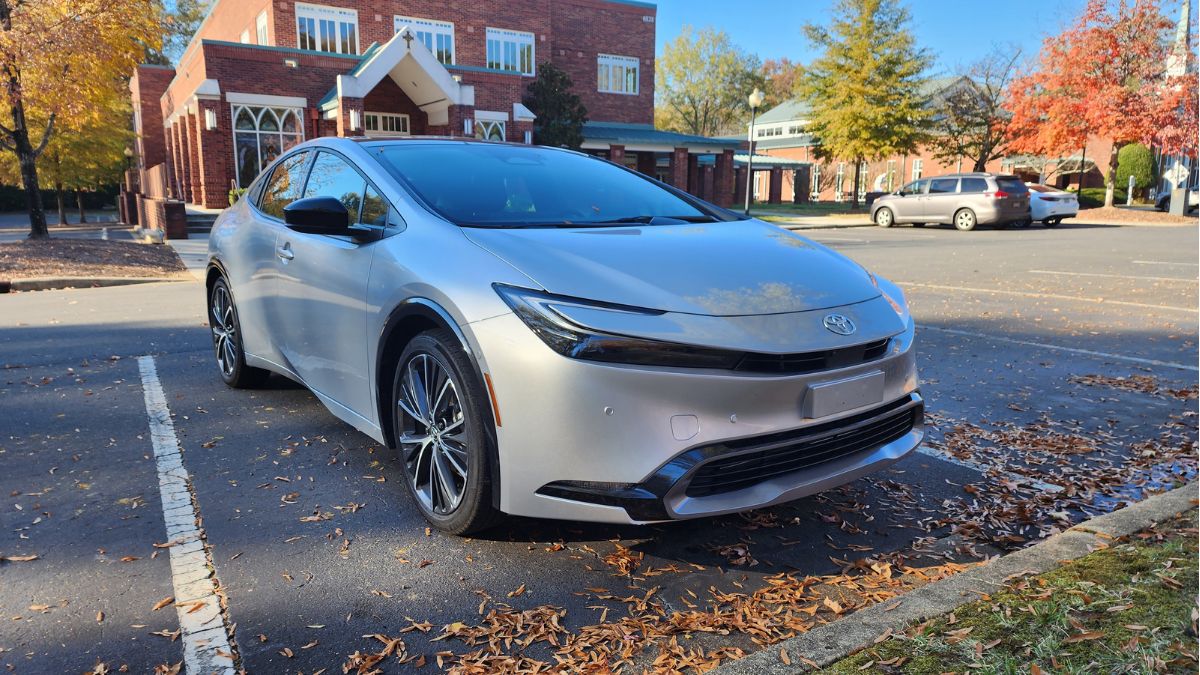 One notable aspect highlighted in various reviews is the enhanced tech and power upgrades, elevating the overall driving experience. However, it's interesting to observe that the absence of turn signals on the side mirrors has raised some eyebrows among enthusiasts, considering it a peculiar omission given the advancements in automotive safety features.
Your observation regarding the Prius' longevity compared to other hybrid models in Toyota's lineup, like the Corolla and Camry, resonates with discussions in the automotive community. Despite these queries, Toyota remains committed to the Prius, showcasing its confidence in the model's enduring appeal. The new updates and improvements in both looks and driving performance contribute to making the 2023 Prius a tempting and, according to reviews, a significantly improved option. It serves not only as a practical choice for eco-conscious drivers but also as a glimpse into Toyota's evolving design philosophy for its future sedans.
Interior
The 2023 Toyota Prius showcases a more conservative yet refined interior design, embracing a traditional automotive cockpit aesthetic. Notably, the fifth-generation Prius introduces a gauge cluster directly behind the steering wheel for the first time. The new design choices extend to a lower roofline by 2.0 inches, contributing to a lower center of gravity. Front passengers now sit lower, enhancing the overall driving experience.
Comfort in Prius and Features
Base models offer a faux leather steering wheel, while upgrading to the XLE or higher trim unlocks additional comforts. This includes heated front seats, extra cup holders for rear passengers, and rear heated seats. Both base and upper-level models feature larger screens than their predecessors.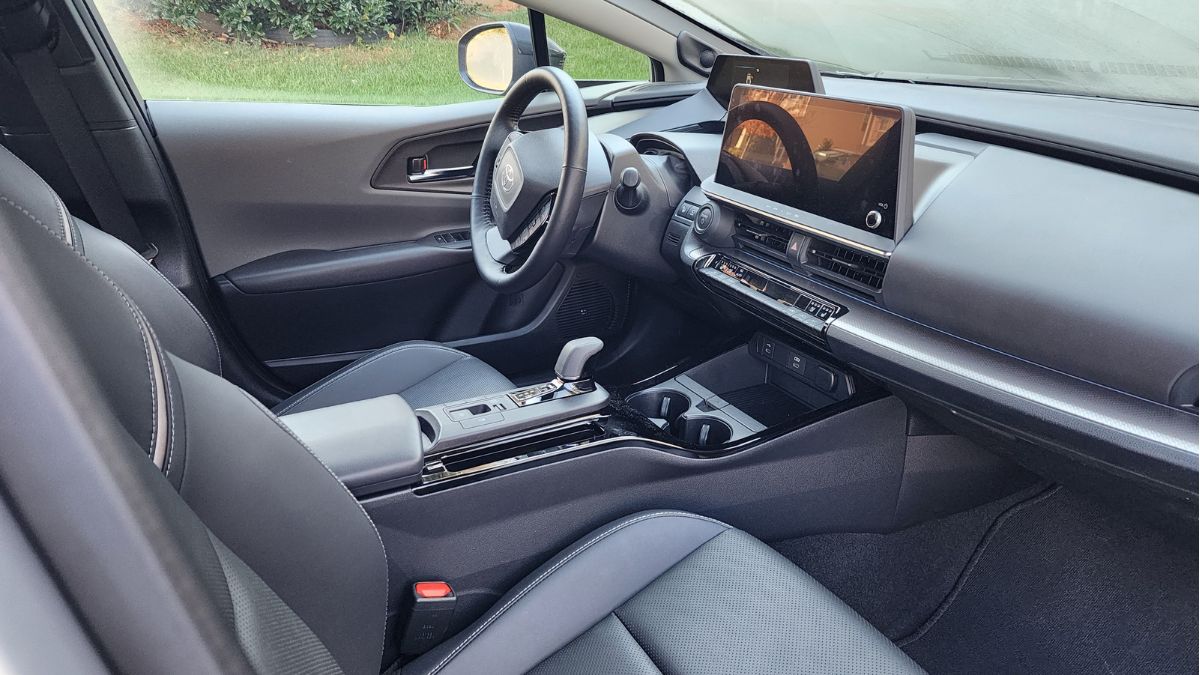 The LE and XLE come equipped with an 8.0-inch infotainment screen, while the Limited boasts a massive 12.3-inch touchscreen. This advanced system incorporates "Hey Toyota" voice control and enables cloud-based infotainment updates through over-the-air technology. The larger screen comes standard with Apple CarPlay and Android Auto compatibility, along with available Wi-Fi.
The Cutting-Edge Technology and Safety in The 2023 Prius
The Prius sets itself apart with standard driver-assistance technology, a feature often reserved for option packages and higher trim levels in its competitors. Noteworthy safety features include automated emergency braking with pedestrian detection, automatic high-beams, and lane-departure warning with lane-keeping assist.
For detailed crash-test results of the 2023 Toyota Prius, interested buyers can refer to the National Highway Traffic Safety Administration (NHTSA) and Insurance Institute for Highway Safety (IIHS) websites.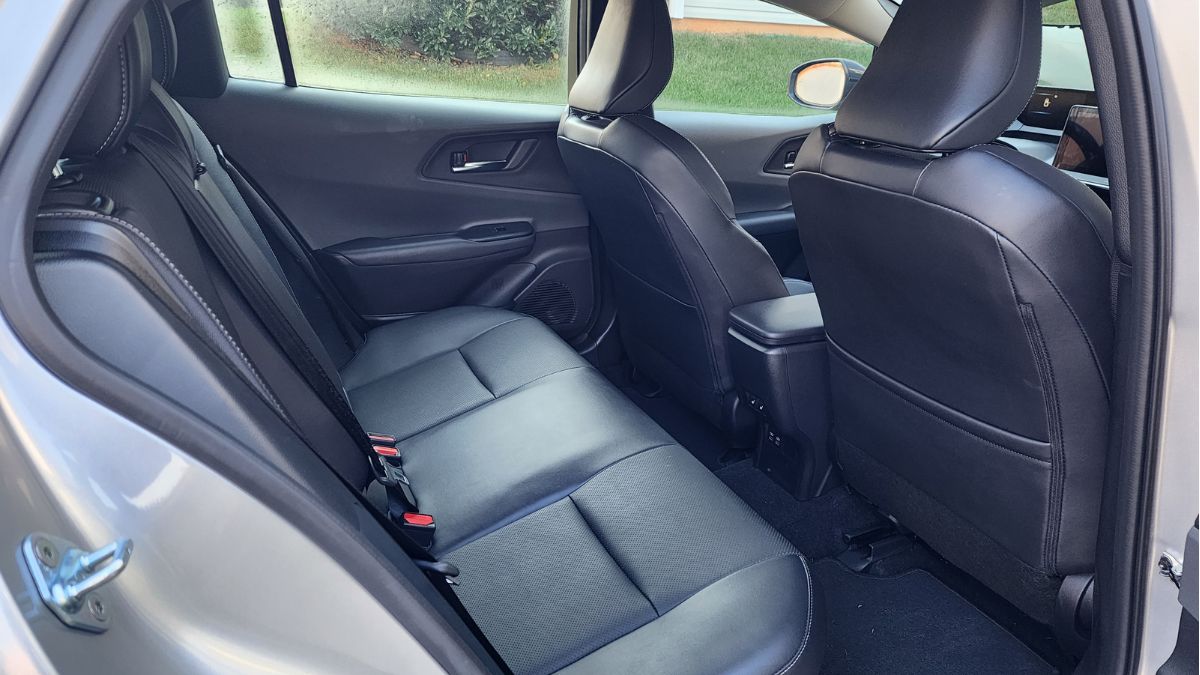 The second row is comfortable and spacious enough for it's size. I have comfortably transported three people in the second row, picking up my high-shooler son and his three friends.
Powertrain and  Engine
The 2023 Toyota Prius boasts a single, potent powertrain that dominates its lineup. This hybrid setup delivers an impressive 194 horsepower, leveraging a 2.0-liter hybrid inline-four gasoline engine. Interestingly, this engine is borrowed from the Corolla Cross hybrid crossover, showcasing Toyota's commitment to efficiency and shared technologies within its lineup.
The powertrain is seamlessly connected to a continuously variable automatic transmission (CVT), ensuring smooth and efficient power delivery.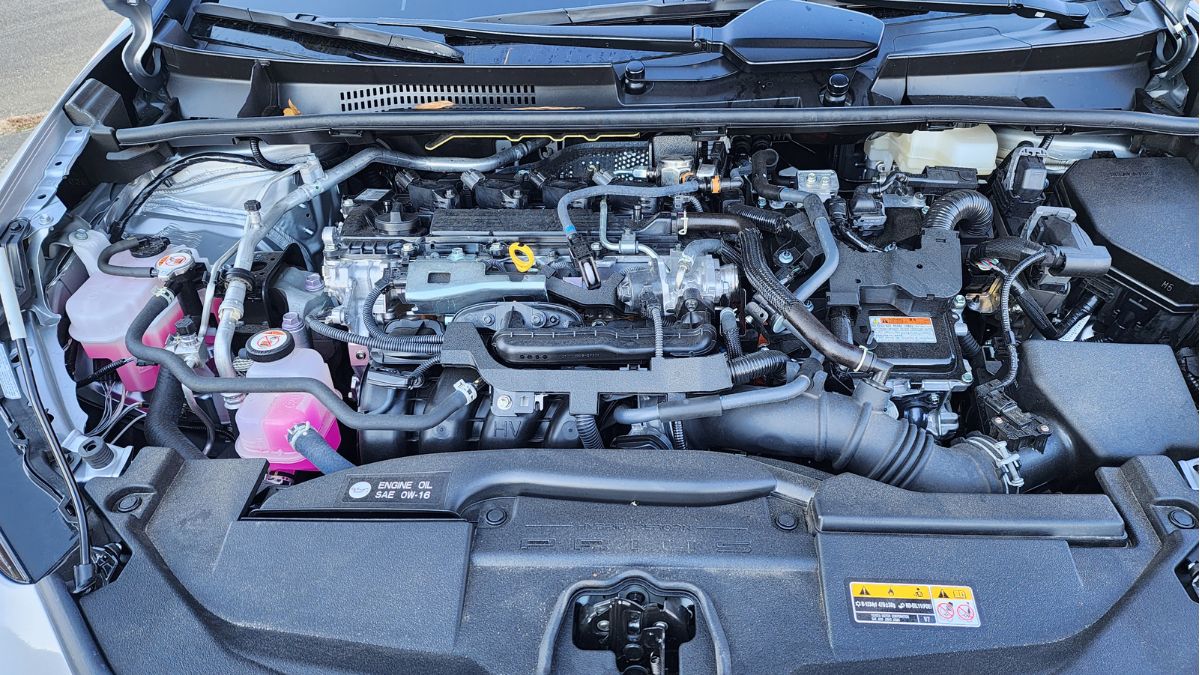 Standard on the Prius is front-wheel drive, offering a balanced and dynamic driving experience. However, for those seeking enhanced performance and traction, the all-wheel-drive variant is available. In the all-wheel-drive configuration, Toyota introduces a high-output permanent magnet electric motor to the rear axle, elevating the total powertrain output to an impressive 196 horsepower. This represents a significant 60 percent power increase, emphasizing Toyota's commitment to providing versatile options for Prius enthusiasts.
The 2023 Prius demonstrates remarkable acceleration capabilities. Launching from 0 to 60 mph in just 7.1 seconds (tested on a front-drive Limited model), it outpaces its predecessor significantly. This acceleration time positions the Prius ahead of both the Camry Hybrid and Elantra Hybrid, showcasing its improved agility and responsiveness. Additionally, thanks to the implementation of larger front and rear brakes, the new Prius exhibits enhanced braking performance. Coming to a stop from 70 mph in just 171 feet, it demonstrates a notable improvement over the previous iteration, which required 194 feet in a similar test.
Improved Fuel Efficiencey in 2023 Prius
In a remarkable feat of engineering, the 2023 Toyota Prius achieves enhanced fuel efficiency despite its larger engine and more powerful powertrain. According to EPA estimates, the front-wheel-drive model of the Prius demonstrates exceptional fuel economy, boasting an impressive 57 mpg in the city and 56 mpg on the highway. This signifies a substantial improvement over the last generation, with a commendable 4- and 6-mpg increase, respectively.
Notably, the all-wheel-drive LE variant stands out as the star performer in year-over-year fuel economy gains, making a significant leap from 49 to 54 mpg combined. This emphasizes Toyota's dedication to advancing hybrid technology, delivering a greener and more fuel-efficient driving experience with the 2023 Prius.
The Drive
The driving experience of the 2023 Prius is not much different from the previous models, but it's noticeable. In the new model Toyota successfully marries efficiency with an enjoyable ride. Reviews suggest that the Prius surprises drivers with punchy performance and a sleek new design that adds a level of excitement to the driving dynamics. I agree with this.
The ride is not only comfortable but also delivers stability and improved handling, contributing to an overall pleasant driving experience.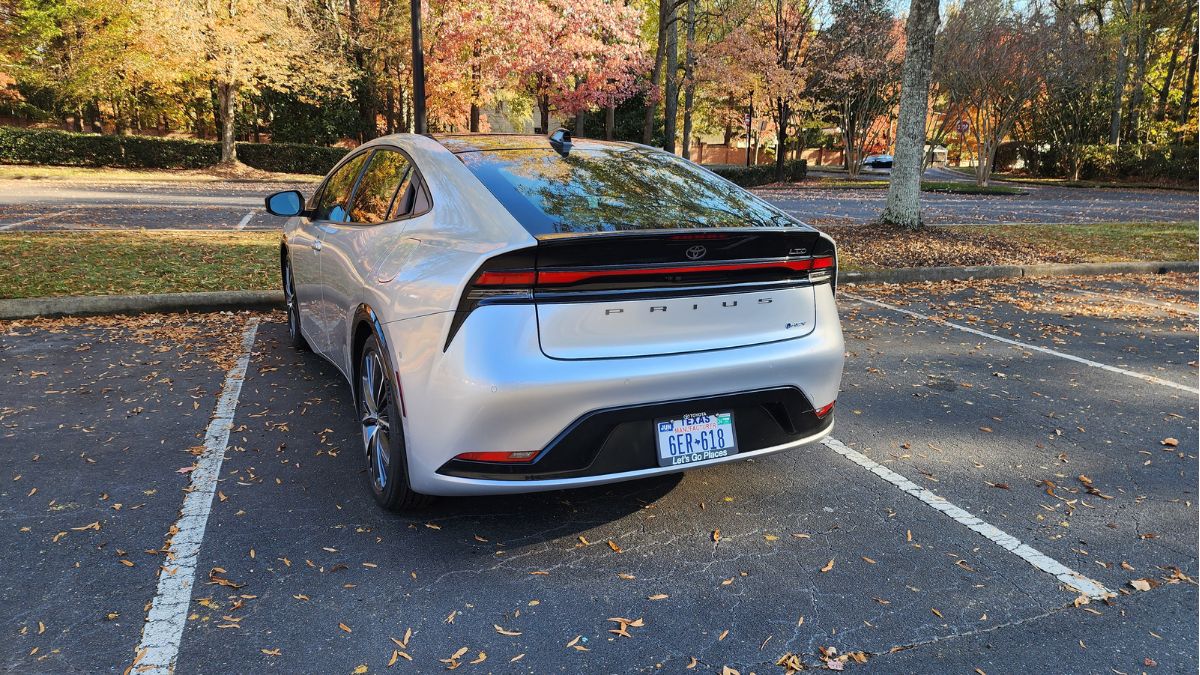 Drivers note the car's responsiveness, and the steering, while predictably light, complements the regenerative stopping power. The new Prius stands out for its enhanced drivability, making it not just a fuel-efficient hybrid but also a fun and engaging car to drive. This marks a departure from the Prius's historical reputation, presenting a vehicle that challenges the stereotype of hybrid cars being solely focused on fuel economy.
The new 2023 Toyota Prius is more fun to drive than previous generations. It has a more responsive suspension and a more powerful engine. It's also quieter and smoother on the highway.
The 2023 Toyota Prius is a safe vehicle. It received a 5-star overall safety rating from the National Highway Traffic Safety Administration (NHTSA). It also comes with a standard suite of advanced safety features, including automatic emergency braking, lane departure warning, and adaptive cruise control.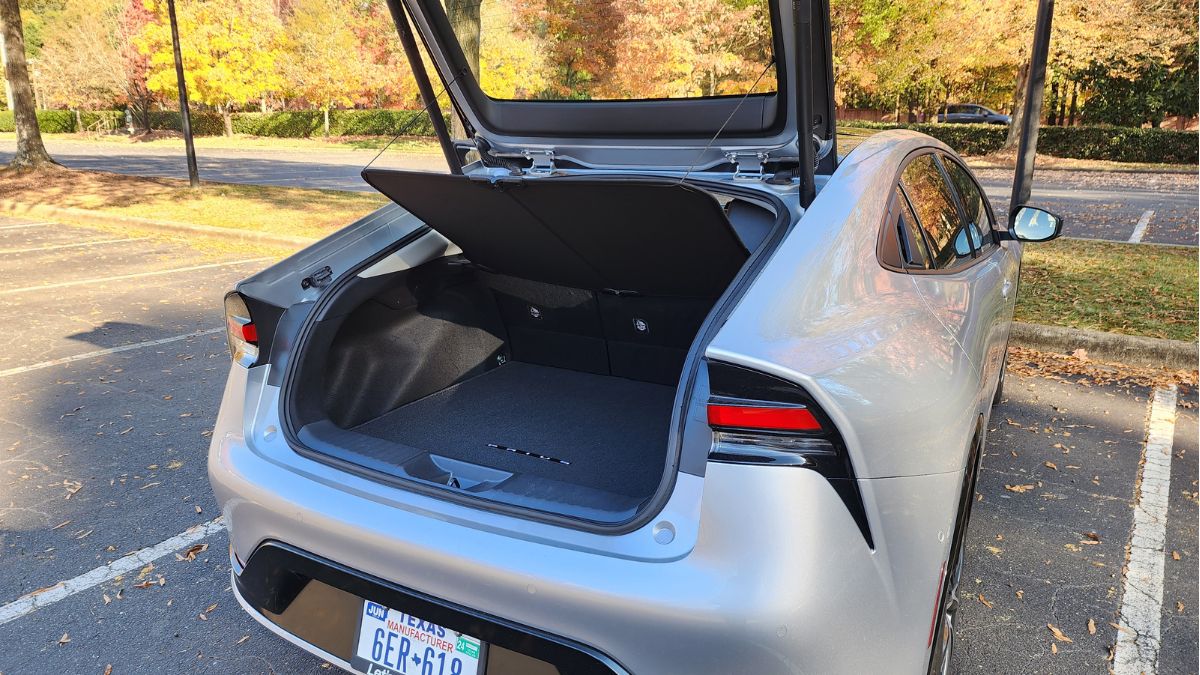 Let me know your thoughts on the new 2023 Prius. Do you like the new Prius or prefer the previous model? What do you like the most about the current new model? Write your answers in the comments section below.
Armen Hareyan is the founder and the Editor in Chief of Torque News. He founded TorqueNews.com in 2010, which since then has been publishing expert news and analysis about the automotive industry. He can be reached at Torque News Twitter, Facebok, Linkedin and Youtube. He has more than a decade of expertise in the automotive industry with special interest in Tesla and electric vehicles.