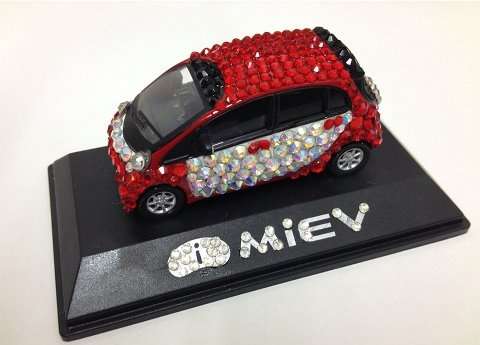 Mitsubishi Decorates i-MiEV wih Cool Rhinestones
From Mitsubishi, shared on its Facebook page: "Finally, we'd like to show you what we HOPE will soon become a trend - decorated model car i-MiEVs! They're really cute, aren't they?
"The i-MiEVs in the photos feature rhinestones in different colors - can you find them? I think our next step should be decorating a real i-MiEV like this!"