Where are the Hondas? Brand is no longer interchangeable with Toyota in Consumer Reports ratings
Each year in March, Consumer Reports releases its April Auto Issue, considered the "Bible" of car reliability ratings in the U.S. And each year for decades, that "bible" has told Americans to buy a Toyota or a Honda for their rock-solid reliability.
In this year's annual April Auto Issue, though, the two automakers' paths have started to diverge.
While the magazine's list of Top 10 cars remains packed with products from Toyota and its luxury Lexus brand, not since 2014 has a mainstream Honda or Acura SUV or sedan made the list. (The Honda Accord was rated the best midsized sedan in 2014.) Since then, some Hondas have earned Top Picks in smaller categories such as minivans, midsized pickups, and small hatchbacks.
This year, the only Honda product on the list is the Ridgeline, a vehicle that in the magazine's own estimation competes "in a class dominated by lackluster competitors." According to Consumer Reports' trusted reliability ratings, the Ridgeline delivers only mediocre reliability—on par for the category.
In order to be chosen as a Top Pick, a vehicle has to clear several hurdles: It has to be one of the magazine's Recommended models, which means it has to both have average or better reliability and satisfaction ratings among readers who own one, and have one of the top scores in its category in the publication's own road tests. They have to have good crash-safety scores if tested by the National Highway Traffic Safety Administration (NHTSA) or by the Insurance Institute for Highway Safety (IIHS). And each also has to include automatic emergency braking with pedestrian detection as standard equipment.
The Ridgeline's excellent road test score elevated it to a Top Pick.
Other recent Honda products don't fare as well. The Passport midsized 5-passenger SUV, for example, has among the worst reliability in CR's reader survey this year and is not recommended. The HR-V subcompact SUV is not recommended despite good reliability, because testers found it noisy and uncomfortable, and its owners seem to agree in CR's owner satisfaction survey. Few say they would buy one again.
The main factor that has affected Honda's ratings though, seems to be the cars' reliability. While Hondas from the 1980s, '90s and 2000s were renowned for their reliability, CR's annual reliability survey—by far the largest in the U.S.—shows a different result for Hondas from the last 10 years.
Of the 12 models CR has tested, most exhibited reliability that was just average. Only one, the Clarity Plug-in Hybrid sedan, demonstrated the excellent reliability that Hondas of the past were known for. Three others still delivered good reliability ratings (4, on a 5 point scale, or a B in any classroom): the subcompact Fit hatchback, the Insight hybrid sedan, and the HR-V. The Passport and the Odyssey minivan were among the most troublesome vehicles the magazine rated last year.
Among the company's upscale Acura models, only the TLX, introduced in 2014, earned the magazine's recommendation. Both of the brand's SUV's received the most troublesome rating.
Although it conducts the largest vehicle reliability survey in the U.S., covering cars up to 10 years old, CR's new-car reliability index is a prediction based on the performance of just the last three model years, because outside that timeframe, automakers often make so many changes that the ratings couldn't be consistent.
Looking at the full-range of ratings for used cars, though, reveals the problem for Honda isn't necessarily new. Six Honda and Acura models appear on the list of Worst Used Cars to Buy, those that have nearly or more than twice the number of problems of the average car in their model year. Those include certain years of the HR-V and Odyssey, as well as the Acura MDX and TLX, as well as two brand new SUVs the company introduced this year, the Acura RDX and Honda Passport. (In fairness, other model years of the MDX, RDX and Odyssey made the magazine's list of Best Used Cars to buy.)
So what gives?
Consumer Reports Director of Auto Testing Jake Fisher says Honda has been rolling out new technologies onto its models more quickly than some automakers, citing small-displacement turbocharged engines such as the 1.5-liter turbo in the Civic, Accord, CR-V, and a new 2.0-liter version in the Acura RDX, as well as dual-clutch automatic transmission, such as in some versions of the TLX. Complex touch-screen infotainment systems that have a history of usability and reliability problems are another factor.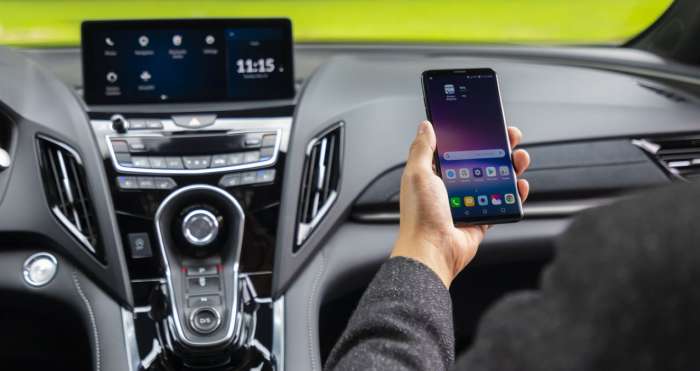 Although infotainment problems are downweighted in CR's reliability ratings, because they don't usually risk stranding the driver, the problems are so widespread that complaints still have a significant effect on many models' reliability ratings, Fisher says. "Honda has embraced new technology a lot faster than Toyota or Subaru or Mazda," he says.
While the top-selling versions models with Honda's 1.5-liter turbo have shown good reliability of late, the company issued several service bulletins for the engine when it was first introduced.
Fisher draws a distinction, though, between Honda, which sells less expensive cars with less cutting-edge technology, and its upscale sibling Acura, which has "so many technologies they're putting out at the same time," he says. In some ways this makes Acuras more desirable, he notes.
"People used to talk about Honda and Toyota in the same sentence [when recommending cars]," Fisher says. Now "Honda and Toyota are not interchangeable in terms of reliability."
The discrepancy points out a fundamental tradeoff in manufacturing, especially with products as complex and visceral as cars: Buying the latest, greatest features may make for a more desirable product, but it often comes at the cost of reliability, because manufacturers often miss bugs in products until millions get into the hands of consumers.
Toyota is almost the opposite. The company is very slow to roll out new technology in most cases (with the notable exception of hybrid powertrains), which often gets its cars labeled boring or uninspired. But their reliability stands alone at the top of most long-term reliability studies.
TorqueNews reached out to Honda and Acura for comment on this article, and heard back from Chris Naughton, Acura's New York-based spokesman who represented Honda for many years as well. He noted that earlier repair rates on braking systems on RDX had been ironed out, and that Acura released a new update over the air to all RDXs' infotainment systems that added Android Auto and addressed some earlier bugs. Older Honda Odysseys and Pilots also showed braking issues in CR's reliability survey.
Honda spokeswoman Natalie Kumarante also responded to us after publication to say that Honda has had more models on CR's Recommended list in the past 6 years than it did in the previous 12, and attributing that increase to "the widespread application of Honda Sensing to the majority of our models." Honda Sensing included Automatic Emergency Braking, which CR requires as standard equipment for a model to be Recommended, as well as other driver safety aids such as Lane Keeping Assistance.
Eric Evarts has been bringing topical insight to readers on energy, the environment, technology, transportation, business, and consumer affairs for 25 years. He has spent most of that time in bustling newsrooms at The Christian Science Monitor and Consumer Reports, but his articles have appeared widely at outlets such as the journal Nature Outlook, Cars.com, US News & World Report, AAA, and TheWirecutter.com and Alternet. He can tell readers how to get the best deal and avoid buying a lemon, whether it's a used car or a bad mortgage. Along the way, he has driven more than 1,500 new cars of all types, but the most interesting ones are those that promise to reduce national dependence on oil, and those that improve the environment. At least compared to some old jalopy they might replace. Please, follow Evarts on Twitter, Facebook and Linkedin.