Toyota released its sales results for both the month of September and the first three quarters of 2023. I found the numbers full of promise and optimism – and surprise.
First off, Toyota Motor North America saw a 27.9% jump in electrified sales versus last year to date. A total of 455,142 vehicles found new driveways, including hybrid, plug-in hybrid electric, battery electric, and hydrogen fuel-cell.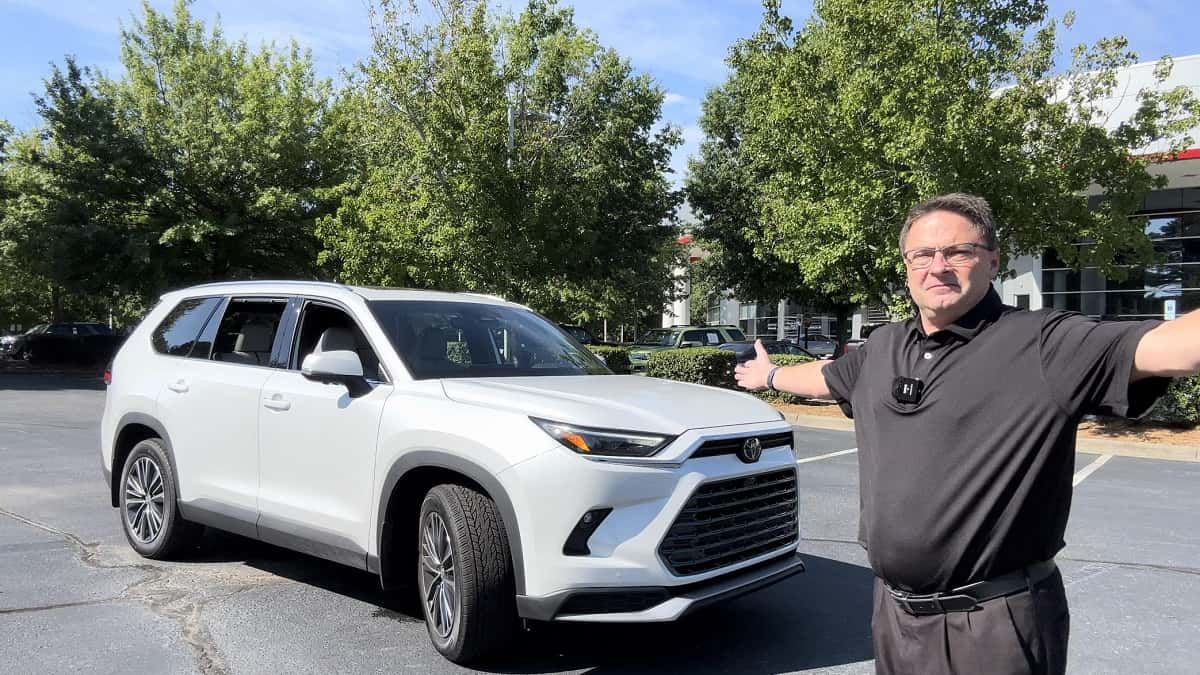 I think the chief reason might be that Toyota is now able to produce and deliver more vehicles than they have in the last three years or so.
Hopefully the worldwide vehicle shortage is starting to really loosen up. This will help everyone involved with purchasing cars. Especially customers.
2023 Toyota RAV4 Hybrid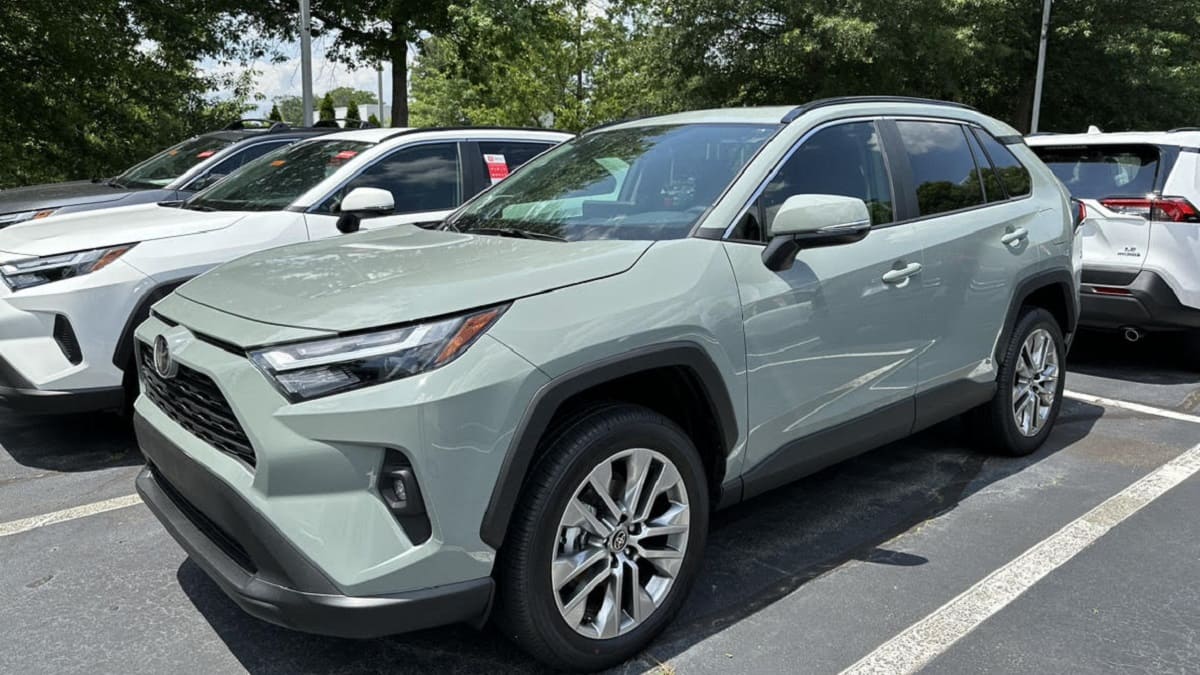 The clear sales winner was RAV4 Hybrid. This one is so far ahead of all the other Toyota hybrid vehicles that it will be nearly impossible to catch by the end of this year.
And again, when you are as reliable as Toyota RAV4 Hybrid and can offer owners 40 miles per gallon and 219 horsepower, you become a very attractive commodity.
Plus, I have seen signs that more 2023 RAV4 Hybrid vehicles are on the ground at dealerships. I truly believe Toyota could sell as many of these as they make.
So please keep making more Toyota. You have plenty of buyers anxiously waiting.
Top Toyota Hybrid Sales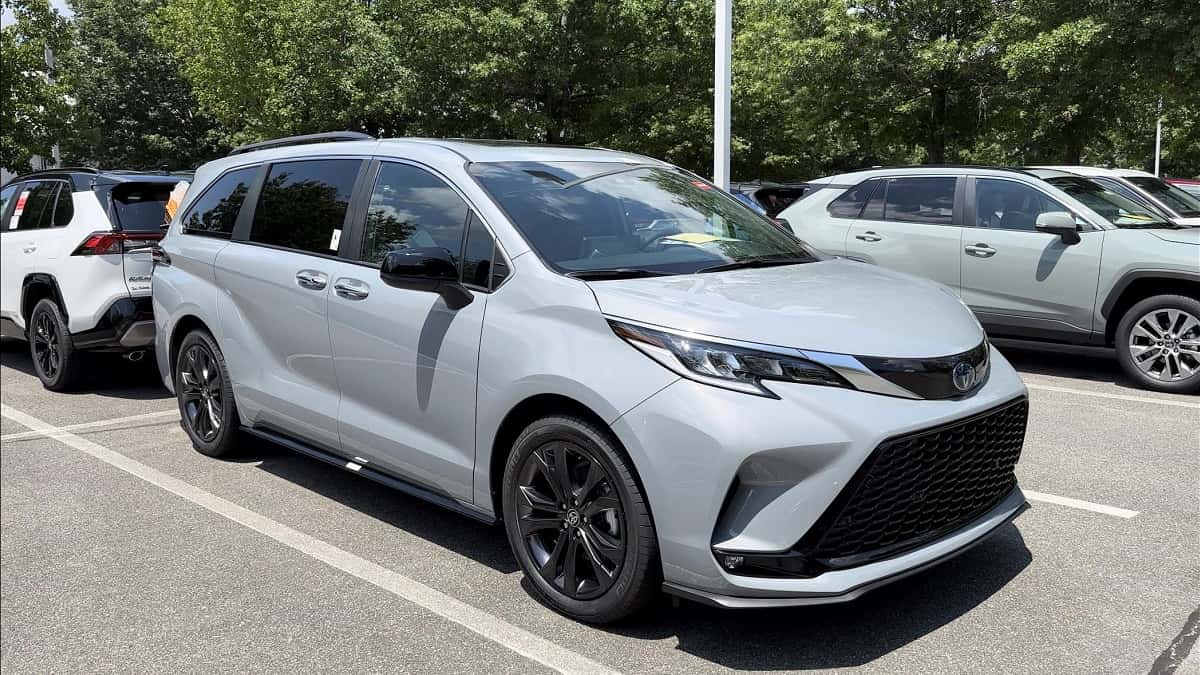 Behind the Toyota RAV4 Hybrid is 2023 Sienna, followed closely by 2023 Highlander Hybrid.
I am just so surprised that Toyota Sienna is in second place, but mostly because potential buyers are having such a challenging time finding them. I have heard from many people who have been waiting months on dealer wait lists.
VIDEO YOU MAY ENJOY: My 2024 Lexus TX Review
To me, a 2023 Toyota Sienna is the optimal family minivan. I especially like that you can only get them in hybrid form – and I am really liking that 36 mpg. Also, Sienna is the only minivan that is offered in all-wheel drive as well.
Double bonus.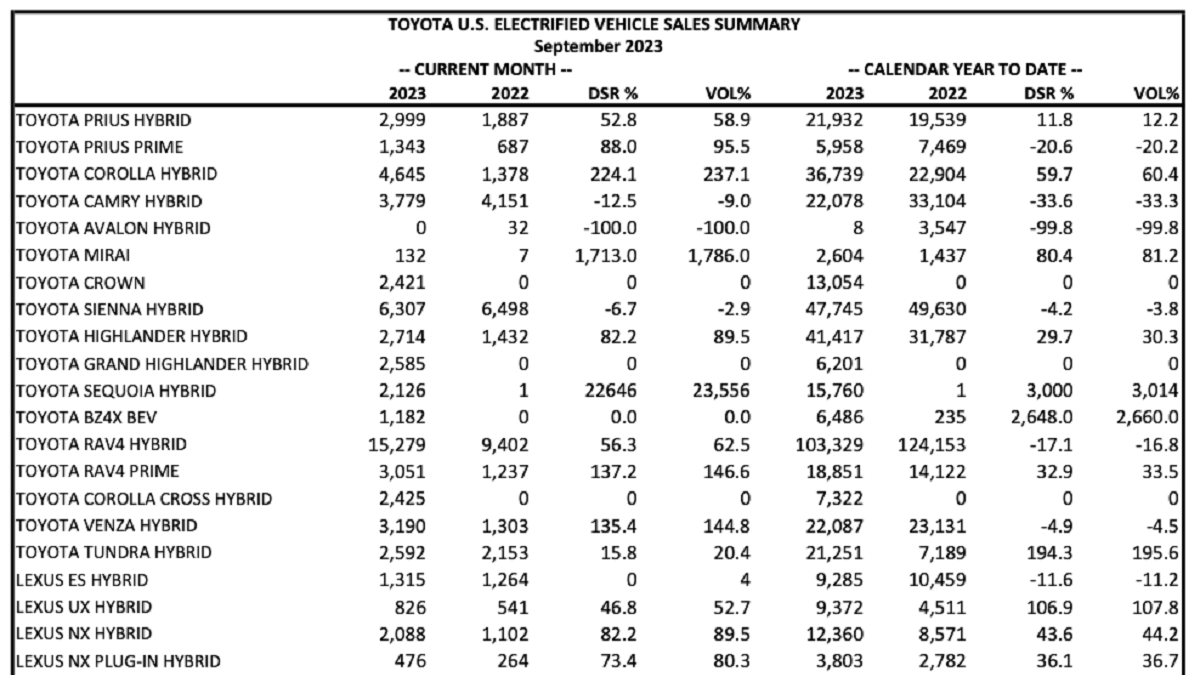 Top 6 Toyota Hybrid sales for the first three quarters.
RAV4 Hybrid:         103,329
Sienna Hybrid:         47,745
Highlander Hybrid:   41,417
Corolla Hybrid:         36,739
Venza Hybrid:           22,087
Camry Hybrid:          22,078
Time for Your Toyota RAV4 Comments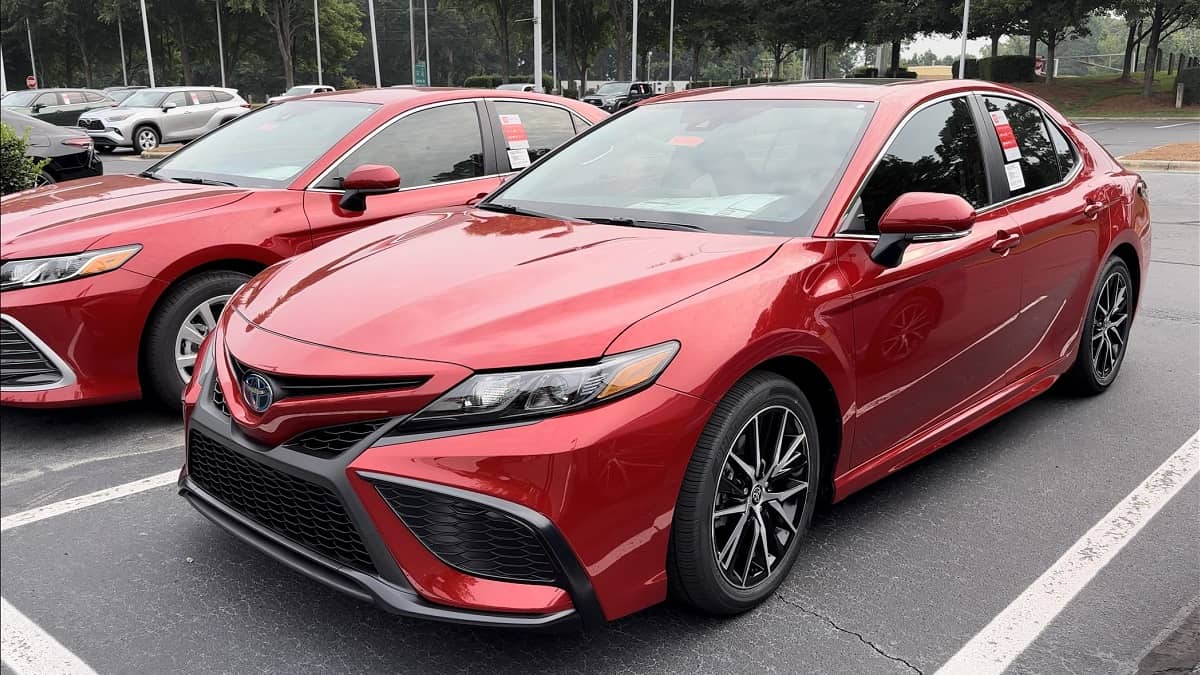 Which of these Toyota and Lexus hybrid vehicles are your favorites?
Is it the RAV4?
Thanks for reading everyone. See you next story.
Jeff Teague - I have been involved in the auto industry for just about 20 years. I enjoy learning and sharing the most up-to-date news and information.
My other talent is creating informative and entertaining automotive videos. I've been building and growing my Toyota YouTube channel "ToyotaJeff Reviews" for the last 8 years. I take pride in delivering informative automotive news, how-to information, and reviews.
My background serves me well with my writing. I hope you enjoy the news I bring you. Follow me on YouTube at "ToyotaJeff Reviews" and "AutoJeff Reviews", Instagram at "ToyotaJeff Reviews" and "AutoJeff Reviews", and TikTok at "ToyotaJeff Reviews" and "AutoJeff Reviews".