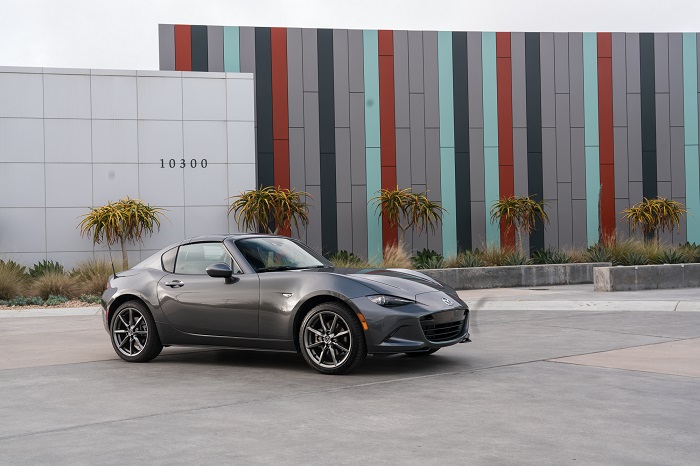 Jalopnik Reviews The Miata RF, Likes It Despite Impracticality
Please
SHARE
with friends and include TorqueNews in
Google Alerts
for tomorrow's interesting stories.
That's not cynicism on our part, we know why the Miata is beloved – it's fun to drive, lightweight, inexpensive, and now the hard-top version returns. While this author has yet to drive the hardtop, I've driven the softtop, and I can confirm that the current Miata is just as great as those that came before.t
Having a hardtop makes the car a bit more secure and a little more livable in cold weather.
Practicality Isn't its Strong Suit
Jalopnik notes that the new RF hardtop version still isn't all that practical for long road trips, thanks to its small interior and relative lack of storage space, but we all knew that anyway.
The car blog's author later posits that it doesn't even matter – impractical or not, the Miata's driving dynamics make up for any other sacrifices that need be made.
Road Trip Reveals Imperfections
"If you do happen to take one on a road trip, you'll be tempted to seek out the back roads instead of the faster and more economical highway. Which is exactly what we did on the way home," she wrote, after spending most of the piece noting how the car's road noise, lack of storage space, diminished visibility, and stiff suspension were all problems she encountered on a long road trip.
Perfect Roads Reveal Charms
"Once you find that perfect road, it doesn't matter if you've been driving the car for 20 hours or 20 minutes: it'll come to life beneath your touch, utterly charm and bewitch you and you'll quickly forgive and forget all its little inconveniences. Funny how that works," she adds.
That sort of sums up the Miata – it's a great car for short distances but kind of annoying on long trips. Yet you won't mind if you can find the kind of road it's meant for.
Please
SHARE
with friends and include TorqueNews in
Google Alerts
for tomorrow's interesting stories.