PR opportunities don't better than this. American modular EV manufacturer Canoo has been awarded the honor of transporting the astronauts, support staff, and equipment for NASA's upcoming Artemis Lunar mission as they make the 22-minute drive from Operations to the launch site at Florida's Kennedy Space Center. Canoo will supply NASA with multiple crew transportation vehicles and in doing so contribute to humankind's first visit to the Moon's surface in more than 50 years.
Design Brief
Canoo's specially modified LVs (Lifestyle Vehicles) will need to make room for a crew of fully-suited astronauts, support staff and any gear they need to bring with them that isn't already onboard the rocket. The LV suits this purpose well, as its modular design with mechanicals beneath the floor maximizes interior space and utility while keeping a relatively compact footprint.
The platform supports a range of body styles which Canoo calls "interchangeable top hats" and it'll be the minivan shape that ferries the crew out to the launch pad. Canoo says that there are more than 160 patents across the components in the platform and that it has been designed for the future with in-built redundancies and optimization for proprietary software delivered through over-the-air updates.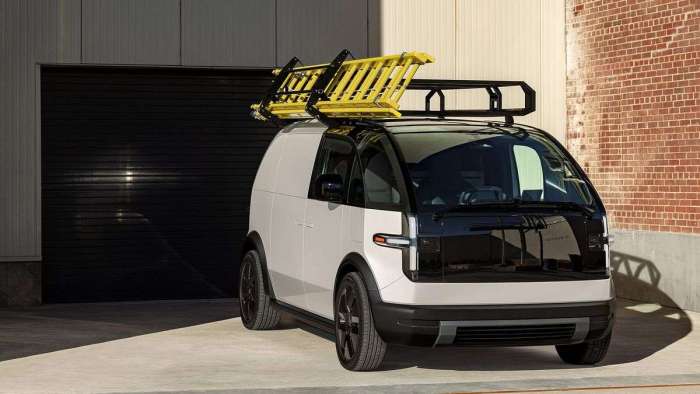 Canoo's very slick press release on the contract points out that the platform takes inspiration from spacecraft engineering by creating a product with a low number of components to make servicing and future upgrades less expensive over its lifespan.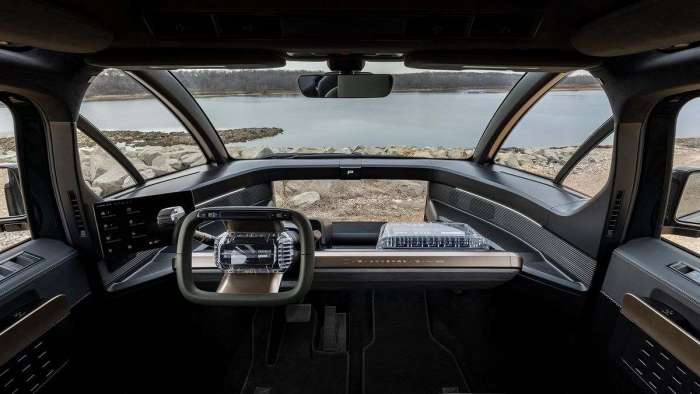 Artemis One
The mission's goals are extremely lofty, with humans not only visiting the Moon but establishing a long-term human and robotic presence on and around the surface. Once that's achieved the plan is to use the Moon to stage for future crewed missions to Mars, which lies about 240,000 miles away from the base. Artemis will land the first woman and person of color on the Moon's surface and takes its name from the twin sister of Apollo in Greek mythology. Fittingly Artemis is the goddess of the hunt, wilderness, and the Moon with humanity's last visit to the Lunar surface named for her twin.

Here to stay: NASA's Artemis Lunar Mission aims to establish a long-term human presence on the Moon.
Airstream Astrovan
Being picked for a job like this is a godsend for Canoo and the association the brand will get from being attached to the mission will work wonders for it. Canoo's custom LVs will join other vehicles that became legends from their association with NASA like the one pictured below. It's a 1983 Airstream Excella customized for purpose and for a lot of gearheads its sleek silver body and NASA logos are as instantly recognizable as the rockets that carry astronauts to space. It came to be known as the Astrovan, though it's unclear if Canoo's LVs will get the same name.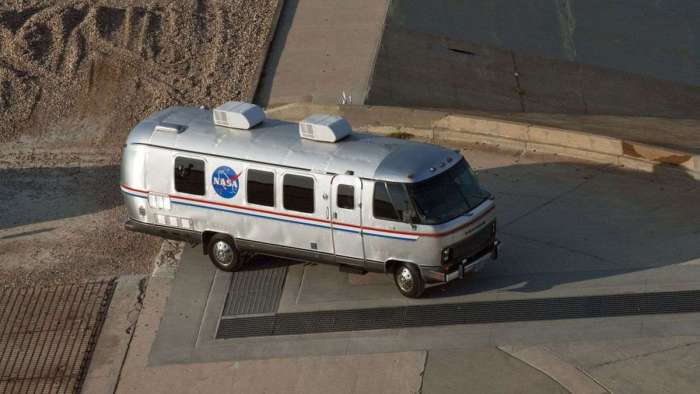 "We are honored to transport the Artemis crew to the launch site for the first human lunar landing in more than 50 years. The selection of our innovative technologies by NASA to take a diverse team of American astronauts to the moon showcases a great commitment to sustainable transportation. As a high-tech mobility company, we are inspired by NASA's pioneering and trailblazing spirit. Our customized vehicles are modular and upgradable throughout their lifecycle with a high level of recyclability at end of life. Canoo's Made in America electric vehicles embody our nation's ingenuity and bold determination to reclaim global technology leadership for America and its allied nations. We are proud to be a partner to NASA in one of the world's greatest endeavors." - Canoo Chairman and CEO Tony Aquilla
Canoo plans to start production in late 2022 with the NASA LVs due in June 2023. The company is headquartered in Bentonville, Arkansas where it also operates an advanced manufacturing site. Pryor, Oklahoma has been selected as the location for Canoo's first "mega microfactory" with the plan to open a number of smaller factories around the country as opposed to one or two enormous Gigafactory-style complexes.
Images by Canoo and NASA licensed by CC BY 2.0.
James Walker is an Automotive Journalist at Torque News focusing on Lucid Motors. If it's got wheels he's interested, and he's looking forward to seeing what kind of cars the EV revolution brings us. Whether it's fast, slow, new, or old, James wants to have a look around it and share it in print and on video, ideally with some twisty roads involved. You can connect with James on Twitter, Instagram, and LinkedIn.