Lucid has announced the opening of its fourth European Studio location in the Norwegian city of Oslo. Located in the heart of the city, the new studio brings the Lucid Air to the most EV-obsessed nation on earth.
In a double announcement Lucid also named Michael van der Sande as its Managing Director for Europe. More on him later, but first let's look at Norway's EV climate.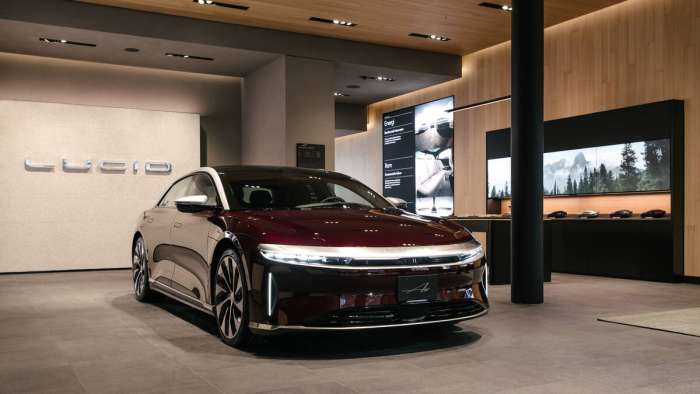 Norway's BEV Love Affair
There are a couple of factors that make Norway an ideal home for a Lucid Studio, not least of which is the fact that the small Scandinavian nation consistently ranks within the top ten richest countries in the world. Back in 2016 Norway's government set a target that 100% of new vehicles sold by 2025 would be BEVs and they're very nearly there.
Eight out of ten Norwegians buying new cars in 2022 chose battery-electric vehicles representing 79.3% of new cars sold, up from 64.5% the previous year. BEVs now make up more than 20% of all vehicles on Norway's roads. The Norwegian EV Association says that electric vehicles are now the number one choice across urban and rural areas thanks to the country's network of more than 5600 fast chargers.
The main reason for such steep rates of EV adoption is the Norwegian government's incentives package which exempts zero-emission vehicles from purchase tax making them significantly cheaper than comparable ICE-powered cars. However, this is set to change in 2023 with the introduction of a 25% VAT on vehicles over 500,000 Kroner and weight taxes for all new EVs sold. The additional Lucid Air Dream Editions built for European markets were quoted at a price of 1,000,000 Kroner when announced back in May 2022.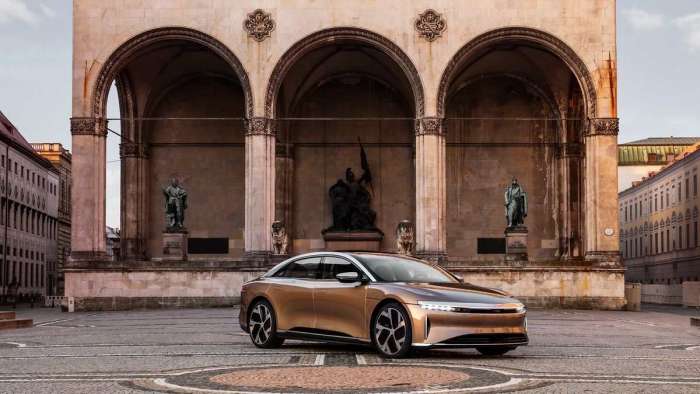 The Lucid Studio in Oslo is the company's fourth in Europe, with the first three opening in Munich, Geneva and Hilversum near Amsterdam.
Enter Michael van der Sande
Lucid's other announcement was the naming of Michael van der Sande as Managing Director for Europe, and he'll be on hand to welcome customers to the new Studio in Oslo this weekend.
"We are delighted to open this brand-new studio in Oslo, Norway, a country at the forefront of electric vehicle adoption and charging infrastructure... We are confident that the Norwegian customers will appreciate the exceptional range, unique design, incredible interior space and benchmark charging times that the Lucid Air line up has to offer. Having followed Lucid's development over the years, I am confident that the Lucid Air is the best electric car on the market today. I am thrilled to be joining Lucid and look forward to working with the team on both sides of the Atlantic to bring our cutting-edge electric cars to customers throughout Europe."
Previously employed by Jaguar-Land Rover's Special Vehicle Operations division, van der Sande has also worked for Alpine, Aston Martin and Tesla in a career spanning more than 30 years.
Lucid's Oslo Studio opens to the public on Sunday March 4th.
Related Story: The Case For A Lucid-Aston Martin Partnership
Images by Lucid Motors licensed by CC BY 4.0.
James Walker is an Automotive Journalist at Torque News focusing on Lucid Motors. If it's got wheels he's interested, and he's looking forward to seeing what kind of cars the EV revolution brings us. Whether it's fast, slow, new, or old, James wants to have a look around it and share it in print and on video, ideally with some twisty roads involved. You can connect with James on Twitter, Instagram, and LinkedIn.