When Formula E debuted in 2014 its racecars couldn't make it to the finish line on a single charge. This forced teams to provide two cars for each driver with a mid-race switch during a pit stop. Gen 2 arrived with more power and the ability to run an entire race on a single charge, and in January the first Gen 3 races will be run.
This time around the cars feature smaller batteries which means they'll need to make a pit stop during the race to take on more charge. Thanks to the world's fastest EV chargers that's now a possibility.
Top-Secret Testing
The testing took place at the Autodromo Ricardo Paletti in Varano, Italy and was hosted by Porsche. It's not the first round of Gen 3 testing, but it is the first time we've seen one of the new cars pull into the pits for charging on video. While the mid-race urgency isn't there, the video below shows a prototype Jaguar pull into its pit box and gives us the location of the charging port.
#Gen3 #Formulae Fast Charge Pit Stop practice pic.twitter.com/Is0MA30nka— MK Gooner (@EMKAYdons18) September 15, 2022
EV Fast(est) Charging
Gen 3 brings lower weight and higher power to Formula E as well as a greatly increased use of sustainable materials. Batteries, now supplied by Williams Advanced Engineering, are over 200 lbs lighter than the Gen 2 pack while maintaining very nearly the same capacity (51 kWh vs. 54kWh). The higher power means they'll need to pit for a top-up even with a regenerative motor on the front axle, and to that end ABB has developed a 600 kW charging system which far outstrips the most powerful 350 kW commercial chargers.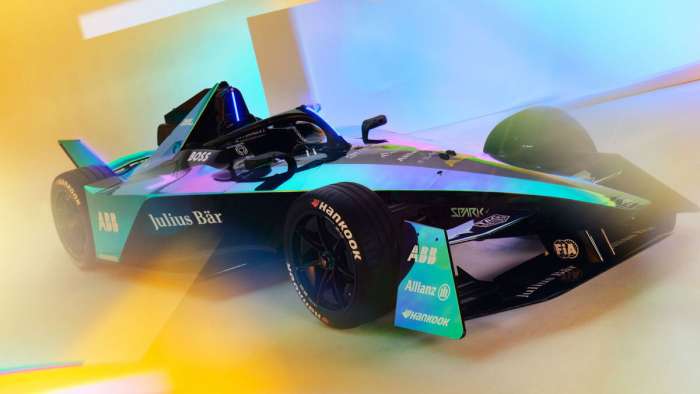 Teething Problems
It's not all sunshine and roses for the Gen 3 however, as several teams have reported issues with their WAE-supplied batteries. According to The Race, these issues have hampered testing events for many of Formula E's manufacturer teams and reportedly concern the batteries' pouch cells. The Race's sources indicated that these issues were caused by vibration and impacts associated with running over kerbs which fits with reports of cones on track at Varano to keep drivers off the bumpy stuff.
The Gen 3 cars will debut at the start of Formula E's ninth season which begins in January 2023 with the Mexico City E-Prix.
Images by Formula E licensed by CC BY 2.0.
James Walker is an Automotive Journalist at Torque News focusing on Lucid Motors. If it's got wheels he's interested, and he's looking forward to seeing what kind of cars the EV revolution brings us. Whether it's fast, slow, new, or old, James wants to have a look around it and share it in print and on video, ideally with some twisty roads involved. You can connect with James on Twitter, Instagram, and LinkedIn.