Bank of America Doubles Lucid Price Target
Securities Analyst John Murphy at BofA has given Lucid new support from the finance giant with the doubling of its price target for the fledgling EV manufacturer while also maintaining the stock's "Buy" rating.
The Tesla/Ferrari of New EV Automakers
Back in September Bank of America analysts called Lucid the "Tesla/Ferrari of new EV automakers," quite an accolade and one BofA is still clearly behind if the new PT is anything to go by.
To quote Murphy directly:
"Our $60 PO for LCID is now based on ~8.5x EV/Sales (prior ~3x) and ~104x EV/EBITDA (prior ~37x) on our 2025 estimates (now using a forward Balance Sheet), implying ~1x EV/Sales and ~6.5x EV/EBITDA on pro-forma capital-induced 2030 estimates."
Citigroup and CFRA Research also maintain their "Buy" ratings for Lucid ahead of the automakers Q3 earnings presentation on November 15th which will give a much clearer picture of its production numbers so far.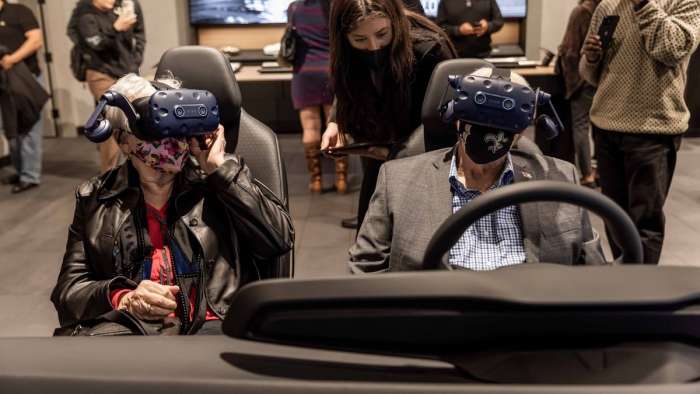 In contrast, Morgan Stanley analyst Adam Jonas is standing by his rock-bottom $12 price target for Lucid, citing a rush of retail over institutional investors crowding the stock and potential difficulties for the company to overcome in the future. Whether he's correct remains to be seen, but there are a great many Lucid investors betting he's not.
On the Up
Bank of America's endorsement comes on the heels of a brilliant couple of week for Lucid, with the company's stock being pushed ever-higher by a combination of sticking to its schedule for the delivery of the first Air Dream Edition sedans and the publicity generated from the inaugural Lucid Rally. Additionally, Lucid benefited from the boost to the EV market in general resulting from the passing of a$1.2 trillion infrastructure bill which, in part, promises government investment in EV charging stations and the replacement of buses and ferries with zero-emission vehicles. All told the value of LCID has increased by 95.8% in the past month.
Do you think the boom is sustainable, or is Lucid stock headed for a drop? Let us know in the comments below and check back soon for all Lucid developments at Toque News.
Images from Lucid Motors, licensed under CC BY 2.0.
James Walker is an automotive journalist at Torque News focusing on Lucid Motors electric vehicles. If it's got wheels he's interested in it, and he's very excited to see what kind of driver's/performance cars the EV revolution brings us. Whether it's fast, slow, new, or old, James wants to have a look around it and share it in print and on video, ideally with some twisty roads or a track involved. You can follow James on Twitter, Instagram, and LinkedIn.