Granted, 2016 Honda Civic is an exceptional offering in today's often mundane to drive and budget- sensitive- compact car class. Friday, as announced by U.S.A. Today and others, based on the warranty service and repair records of 10th generation Honda Civic owners, virtually every 2016 Honda Civic (350,00) manufactured to date, have been recalled for a (possibly) faulty power activated, push toggle electronic parking brake -- or in this case, one that doesn't set, after Civic's ignition is turned to the off position. Oh bother!
No joke! It's possible for a Civic shifted to the park position to "roll-off" after parking
According to Chris Woodward, Honda service department records indicate no fewer than 342 consumers reported an electronic parking brake glitch experienced in an otherwise exceptional tech-rich personal conveyance. Check out my latest Civic drive review here. Honda tells us that there have been no related accidents reported to date, and the glitch can be quickly remedied through a software update, that remedies a miscue in the vehicle stability control unit.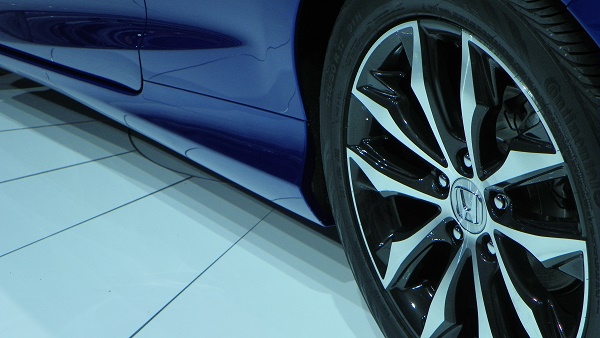 I've yet to experience this glitch while driving a multitude of Honda pre-production press cars. But, it has happened, and merits a quick and free drive-in software check with your Honda service department of choice. You don't want your Civic pride and joy to end up in the neighbor's living room. Notification should arrive in the mail soon.