My most surprising American Honda Reveal for 2016
They're all good! And that's not an easy accomplishment in the ever changing world of high tech-driven, safety focused automotive design. As announced last week by American Honda: Accord, Civic, CR-V and Odyssey lead their respective segments in sales, with the car that started the Honda car legacy in North America, Civic, breaking an all-time sales record in the iconic brand's 44 year history -- astounding! The first time I drove the turbocharged 10th generation Civic, I was just a bit blown away by how good it truly is. It's the people behind the brand that make Honda what it is today.
Yet my most surprising American Honda reveal goes to a 5-door hatchback that's manufactured across the pond in England. And while it proudly wears the Civic brand, looks and drives just a bit more European than its manufactured in North America coupe and sedan counterpart.
How does one describe "finesse" in words? Like I said, all of the latest Honda offerings are good -- great actually. And when compared dollar for dollar against a rather exceptional group of import and domestic contenders, comes out on top with exceptional standard feature packaging, fuel efficiency, exceptional safety features and favorable MSRP. "Most surprising," that's a tough discernment.
A bit more power, refined ride and 5-door hatchback utility
Honda's rather edgy looking 2017 Civic Hatchback optimizes the Honda car brand for me: Straightforward, great utility, decent ride and comfort, great fuel efficiency, good instant on-tap torque and acceleration all present at an attainable price point. Yet there's something more to Honda's first turbocharged 5-door Civic hatchback than meets the eye -- it not only comfortably seats my large frame, but fits my active lifestyle. I drive 2017 Honda Hatchback on the streets of San Francisco.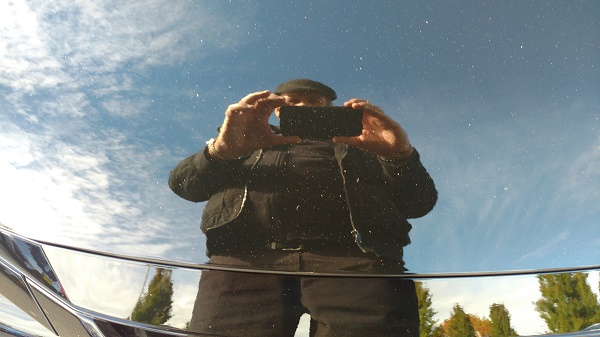 This is the new age Honda Civic that I'd purchase as a daily driver. And for whatever reason, and in my most humble opinion, Honda hatchback Touring presents the "best" power adjusted driver's seat in the compact car segment, at any price point. No excuses or additional transparency required, 2017 Honda Civic Hatchback is the segment benchmark.