Limited production 2017 Acura NSX goes on sale in Japan
The manufactured in Marysville, Ohio 2017 Acura NSX hybrid supercar is now in production, with 50 units or so delivered to happy Acura customers in the U.S..Total first year production for the NSX gasoline/electric hybrid supercar is limited to 800 units worldwide, with 100 earmarked for Japan. That makes NSX one of the rarest major auto brand manufactured cars on the road today.
After adjustment for currency exchange rates and the application of an 8% consumption tax, Japan buyers will pay quite a premium for Acura's halo car. Read my latest 2017 Acura NSX first drive impression here.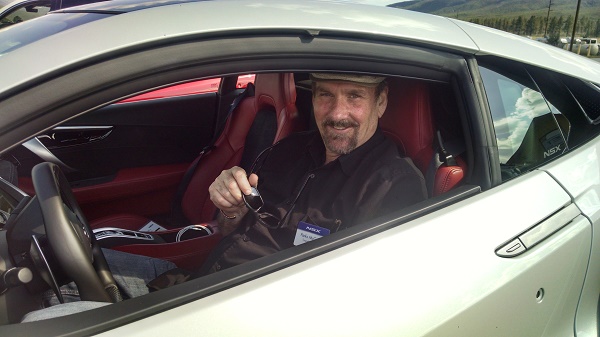 Still a relative bargain by supercar standards
As announced Thursday by Honda CEO Takahiro Hachigo: "Generating profit from the NSX may be a struggle, but by focusing on both functional cars and also advanced performance we will raise the Honda brand." Perhaps Hachigo-san is referring to the very limited production of the mostly hand assembled supercar in Marysville. Personally, I was astounded by the near "clean-room" conditions of Acura's Performance Manufacturing Center.
As to price: 2017 Acura NSX will come to Japan with a base MSRP of $236,621 U.S., including what essentially equates to a luxury tax or tariff of 8%. Still, when compared to the reported $400,000 price point of the 2017 Ford GT, NSX remains a relative bargain in a world of mid to high 6 figure priced supercars.
Will the reinvented NSX take Acura sales to new levels? While attending a recent event in Carmel, California, the all new NSX came up against the finest supercars on the road today. It held up pretty well, and in a direct behind the wheel comparison with the competition, takes supercar interior ergonomics and comfort to a new level.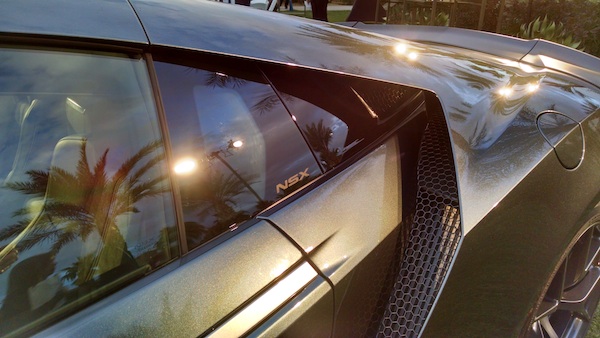 For me, the "electric only" feature standard on NSX is just as important as the standard feature launch control. Although I've experienced NSX on the race track, where this hybrid performance coupe truly shines is on the road -- and that's the beauty of NSX.
Acura promotes this supercar as a "daily driver," it certainly could be. Only time will confirm the mechanical reliability or this very advanced, high output hybrid chassis. I for one hope that NSX is reliable to a fault.