Is it 'normal' to find a scratch on my just delivered 2016 Honda Civic?
Why is it possible for a surface scratch or ding to occur on a newly delivered 2016 Honda Civic?
A dealership transfer abrasion clear coat blemish, surface scratch, or small ding. does happen from time to time and here's what to do about it. No worries!
In a recent round of discussion on a Honda Civic owners forum, members tossed the ball around a bit, as to the frequency of a slight scratch, clear coat blemish, unseen ding, or seemingly failing seat leather when taking delivery of a new car. No new car owner wishes to discover a flaw the day after purchasing or leasing a new car or truck.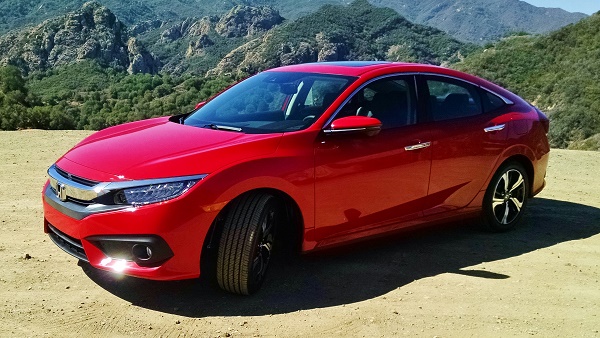 I can't say that it's ever happened to me, yet. But then again, I'm getting older and tend to block out past unpleasantries. New 10th gen Civic owners ask if scratches on delivery are "normal."
Yes, the best selling Honda in recent years can come off the transfer flawed
But, I must to tell you, regardless of brand, it's darn rare. And when it does happen, the dealership with little exception will remedy the problem. Facts are facts: Depending on where you live in the U.S., that shiny new 2016 Honda Civic travels hundreds, sometimes thousands of miles from its point of manufacture to you -- and generally on an open car transport. Read my latest 2017 Honda drive experience here.
Birds, rocks, chains binders and boneheads
Much can happen to a car transitioning from the assembly line to the dealership lot or showroom, on a train, and then a car transport. Birds, rocks and boneheads to name a few, with the occasional loading or unloading mishap. Infact, vehicles transferred by rail to a port of entry have been known to arrive missing a part or two. But generally, most cars arrive in stellar condition, are then detailed, spot serviced, and released for sale.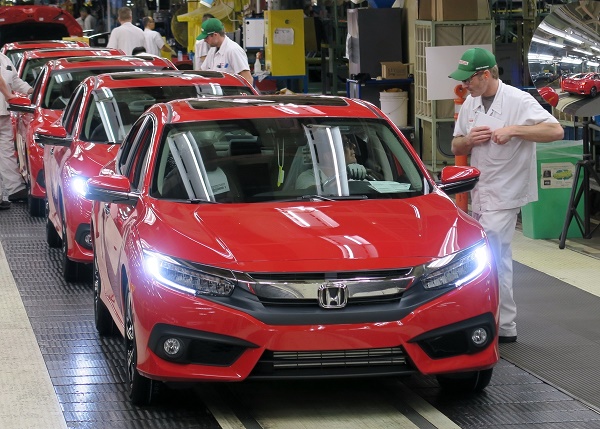 By the time your next new car arrives at the dealership, it's been transferred no fewer than once, and sometimes multiple times, depending on your location. If you do discover a finish or mechanical flaw in the first day or two of ownership; that can't be remedied with some light detailing, report it to the dealership.
Assuming that you haven't just driven across country in a sand or snow storm, drop in on your Honda shop, and bring the flaw to your sales associate or general manager -- they will most likely oblige your request.