Honda Racing Evasive Action Video Could Save Lives on the Street
Honda -Torque News spends much of the year reporting on Indycar, IMSA, and Pirelli World Challenge racing. Honda's racing wing HPD is not only a foremost developer and supplier of some of the finest, most reliable engines in racing today, its factory backed support to the teams and drivers that run Honda brand racing components is second to none; in a world where 200 mph is often the norm, rather than the exception. With top tier track racing comes extreme high dollar hardware and education, HPD offers and provides both. I had no idea Acura's NSX supercar could get loose on the track.
Is high speed accident avoidance more than luck? When does quick reaction combined with timed maneuvering pay off in the save of car and driver? HPD's well made video tutorial addresses these questions and more.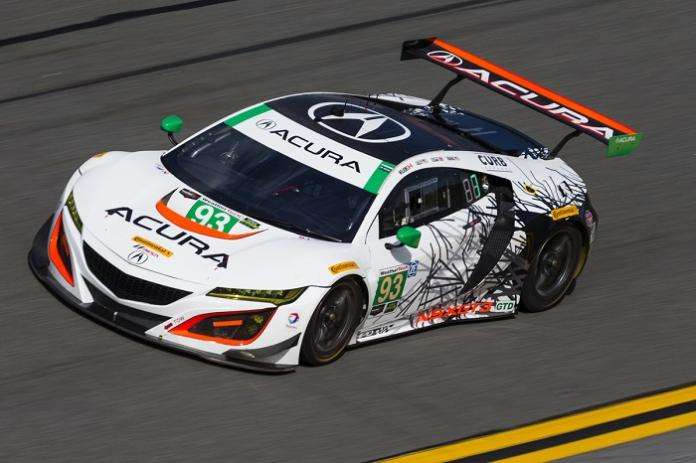 HPD's 'Safe is Fast' is all about accident avoidance on the track
The first time I met Acura RealTime Racing's Peter Cunningham, he'd been rear ended at the start of a Pirelli World Challenge leg. That morning as we sipped coffee under the awning of Honda's well used Prevost race support bus, Peter, P.D., to those that know him, was as calm as a sockless, boat shoed executive ordering up a latte at Starbucks.
This was a Sunday morning in Sonoma, California. The pre-dawn had brought with it a massive earthquake to American Valley, just a stones throw from the raceway. P.D. Cunningham, a competitive racer for well over 30 years, and the winningest driver in P.W.C. history, had been rear ended by a Bentley Super 8, behind the wheel of Acura TLX GT; there was no avoiding the running start 80 MPH high impact of the pending crash.
I'd come to Sonoma to watch Acura take on a field of seasoned Pirelli World Challenge GT class drivers, some of them, including P.D. Cunningham, 2 decade race track veterans with their share of incidents. Civic type-R is at home on the street as it is on the track.
Civic Type-R and Si fanboys can learn a lesson or two for the street here
I must admit that I too have lost a car virtually and in real time on a high speed sweep. I've also had a car or two lose it in front of me on the Freeways of Los Angeles. Truthfully, it's that extended view forward that enables me to write this article today. With evasive action as described by Rene Rast, Lando Norris, Mattias Elkstrom and Paul di Rista and others, high speed track and street gladiators survive pending collisions, and the avoidable wall kiss. There's nothing quite like "getting loose" at 100 + MPH. In this video we learn a tip or two as to correcting a loose car, as well as avoiding a pending collision. For more information about HPD race education, click here.
Our thanks to HPD for the following race tutorial. I believe that all performance drivers can benefit from watching it. Check it out, like it, and then share! Thanks.