Honda looks to 10th Gen Civic to increase sales 'Down Under'
Although one does see the occasional Honda driving the roads of Australia and New Zealand, it's not a huge market for the maker. Honda looks to the all new 2016 Honda Civic for increased sales down under.
According to Australia's Drive.com: Honda of Australia looks to the reinvented 10th generation 2016 Honda Civic lineup to increase sales in a market where Hyundai, Mazda and Toyota historically outsell the Tokyo based automaker.Consumer's sing praise for 2016 Honda Civic.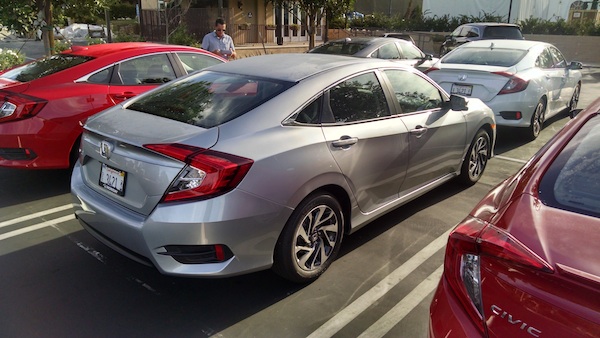 In quoting Honda Australia Director Stephan Collins, while attending the recent 2016 Honda Civic Sedan reveal: "This year we'll sell 40,000 cars, next year we'll sell 50,000 cars – a lot of it has to do with Civic – that will be a big part of taking us from 40,000 to 50,000," states Collins..
"The expectation is pretty high – it's the biggest segment in the country, it's an iconic name within the industry and Honda. "If that's pressure I guess there is a bit of that," say's Collins.
Of course he's referring to the compact car segment in a country where the majority either options to purchase a compact car or light truck -- such as the best selling in 2016 Ford Ranger or Toyota Hilux. Read our 2016 Honda Civic extended drive review here.

Honda will sell over 5 million cars and trucks worldwide in 2016
To put Australia's yearly sales volume into perspective, a great year for Australia's auto industry is 1.3 million units, a bit less than American Honda Motor Company's sales volume in the U.S.. We discover the "world compact car" platform Civic in Malibu, California.
None the less, Honda wants a bigger piece of the Australian market,, and looks to the sales record setting 2016 Civic sedan, coupe and near future Honda hatchback to take that market to a new level.