Base trim 2016 Civic LX 6MT presents exceptional bottom dollar value
If you're like many of our readers, not only are you a Honda fan, but you look to the brand for exceptional initial purchase value, carefree-long-term-ownership, and higher than average residual value at the time of sale or trade in. Historically, Honda owners, many of them 2nd and 3rd generation owners, many of them driving older, hand-me-down Accords and Civics, now look to the 10th generation Civic for their first new car or downsize return to Honda.
Honda Civic no longer the smallest or the cheapest
With Honda Civic now encroaching on the fringes of the midsize car segment, while arguably the most powerful and refined Civic in the marks 4 decade history, Civic can no longer be considered a "bare bones" entry level car.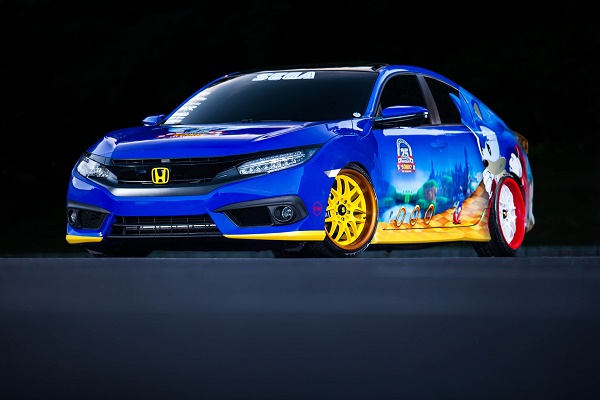 With a beginning MSRP of $18,640 for the modest 2016 Civic 2.0 Liter 4 cylinder gas, 6 speed manual transmission shifted for door sedan, Civic comes to market priced in the mid range of the compact entry level daily driver - yet arguably leads the segment in standard feature value, exceptional safety, European-like body styling and decent road dynamics.
One can spend $27,000 + dollars for the fully loaded turbocharged CVT shifted Civic Touring. We first discovered the first turbocharged civic in history in Malibu, California, and were collectively blown away by how quick , refined and electronically intuitive 10th generation Civic truly is. We would later learn that this turbocharged Civic, although lower in stated horsepower and torque, handily beat the 9th generation Civic Si in off the line acceleration tests.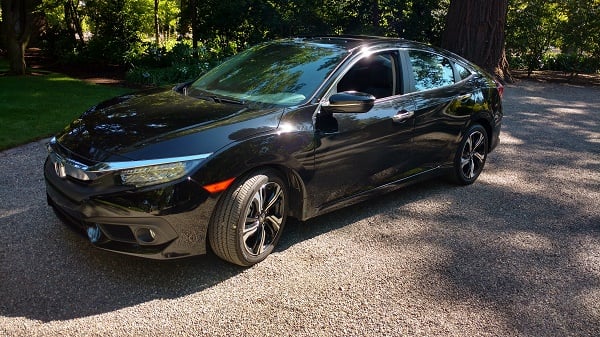 That's cool! But, from where I sit, when looking to the standard features and stick-shift drive dynamic of Honda's basic 10th generation Civic offering, I believe the greatest value found in today's 10th generation Civic is in the base model. You may read about it here.