A bit of disclosure: I'm a die-hard Honda fan -- have been for decades. Yet, I'm the first person to admit that the brand has had its quality question marks over the years - a bump in the road from time to time, if you will. However, this is not one of those times. Honda, and specifically American Honda Motor Company is on an unprecedented trajectory, soon to be , if not already, the best selling compact, midsize car lineup in North America.
Honda's subcompact Fit platformed crossover comes out swinging!
Sometimes it's that tough, smart small guy or gal that one has to watch out for -- such is the case with 2016 Honda HR-V. I first met Honda HR-V in Miami Beach, Florida back in the Winter of 2015. While I had my initial doubts as to Honda's application of a decade -old 1.8 Liter i-VTEC Civic based engine design, to this breakout designed subcompact urbane assault dynamo, I was wrong, Honda chose the perfect sole engine application for 2016 Honda HR-V.
As shared with Torque News by Honda engineering, the maker had chosen the 1.8 Liter workhorse for its torque band, fuel economy and bulletproof mechanical reliability. Furthermore, despite the concern of nay sayers like myself, Honda had made the right choice for HR-V, although I personally would like to see a turbocharged "S" variant come down the line someday.
After putting HR-V through its paces in Miami, I was hooked. If not through the initial offering, then certainly to what HR-V would evolve into.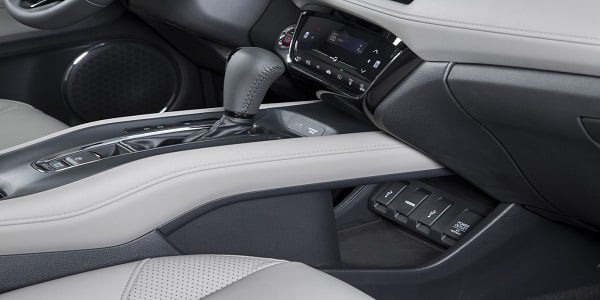 As with all world premiers, Honda brought out its finest hardware
As auto journalist, we're generally subjected to an initial introduction of a new car or truck reveal in top trim. it's much like taking a girl or guy to the prom. The warts as they say, are covered with the glitz and glam of an exceptional suit, dress and fab-shoes.
While In Miami, most of the drive time was spent behind the wheel of the top trimmed 2016 HR-V AWD EX-L with Navigation. CVT shifted, and dressed to the "9s" with every option that Honda could throw at it, the top-end 2016 HR-V impressed.
I was blown away by how much car and new found utility Honda provided for under $25,000. Good looking and fun to drive, I was soon hooked on HR-V, the practical, yet very capable sub compact crossover.
That summer I would take HR-V camping. I was further afforded the opportunity to drive the entry trim level manually shifted 6 speed, 1.8 Liter gasoline, FWD LX. While bare bones by Honda standards, the base trim HR-V proved to be comfortable, fun to drive and fuel efficient
.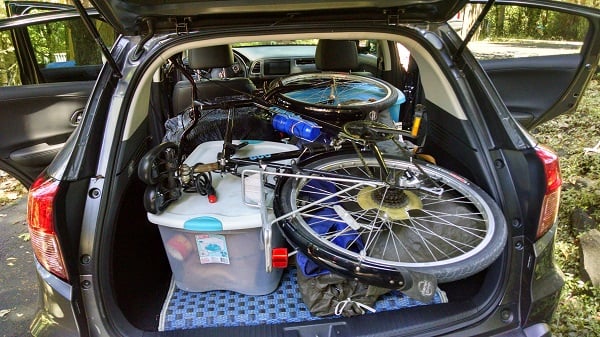 For this old school driver, the manual transmission proved to be easy, precise, and close ratio. Clutch pedal pressure had been reduced to nil, with a shift pattern that easily dropped into the selected gear. However, the manual transmission was available in FWD only, something that AWD (all-wheel-drive) fans would take exception to. No worries, the CVT transmission would opt for wheel mounted paddle shifting, with pre-set shift points. They work!
Presenting a Fit-like platform with minivan tendencies proved to be marketing genius for Honda Motors -- as HR-V sales soon overtook those of Honda Fit world-car in the U.S.. There remained an engine/transmission and drivetrain combination I'd yet to experience. At or near the entry-level trim range existed a CVT (constant velocity transmission) FWD (front-wheel-drive) combination in the form of a 2016 Honda HR-V EX offering. And that brings us to the subject at hand.
Not so bare-bones after all
Yesterday, thanks to Torque News friend Paul Casey of Kendall Honda, Acura of Eugene, Oregon, I found some seat time in the only remaining 2016 HR-V on the lot. That's right, they're still as rare as hen's teeth to find, as we come into the second month of 2016. (I have no idea, ask Honda)
None the less, there she sat in her Mulberry Metallic paint with 17 inch alloy wheels, and strangely enough, a black cloth interior.(factory specs show light gray) My guess is that this HR-V was a special order with a no-show buyer. I don't know, I drove it.
Sporting an optional CVT transmission,(+$800) the base MSRP came in at $22,065. I found the ballistic material cloth seat to be spot-on comfortable at first seating, with interior to exterior visibility exceptional. Taking a quick glance, I marveled at the balance of the coupe inspired cockpit, utilization of flex space, and the near flat, massive rear hauling deck.
When Honda tells you that Fit and HR-V present the greatest interior volume in segment, true story! Glass dash, back up camera with directional lines, a very decent stereo, touch screen entertainment and climate control controls, round out the base package that is 2016 HR-V, you may find full specifications here.

I'd just stepped out of a 2016 Mazda CX-3, and was here to compare the two. The first thing that I noticed was the generosity of new found leg ,hip and headroom found in the driver's seat of HR-V -- a bit of a head trip, nothing feels small about HR-V when sitting behind the wheel.

Your visual over the steering wheel is that of a small SUV or a not so compact pickup. What I soon discovered was the HR-V segment topping drive and ride dynamic. Even in this mid trim level, 2016 HR-V proved to be surprisingly refined, reasonably quiet, and road sticky. Other than a slight downgrade in interior trim finishes, there was nothing "cheap" or cost cutting to be found in Honda's mid level trimmed HR-V.
I'd consider this car for full time personal driving duty. That assessment comes from an auto review guy that has access to all makes and brands. To me the market success, and subsequent consumer accolades coming out of Honda's subcompact sport-hatch is no more than a confirmation of my initial assessment of HR-V -- there's nothing else quite like it in the segment, and I love driving it!