800 Horsepower Tomahawk Hyper Electric Car Aims for 2018 Production Date
Tomahawk Electric Supercar aims for 2018 production date, yet unspecified: I wake up with a new idea for 'something' automotive every morning. Over my first cup of coffee, as the cobwebs of not such a great night sleep gives way to a sense of clarity, I more often than not return to the reality of the day: Bringing an automotive concept to market is a daunting, and more often than not, insurmountable task. This company has raised over $400,000,000, still no car.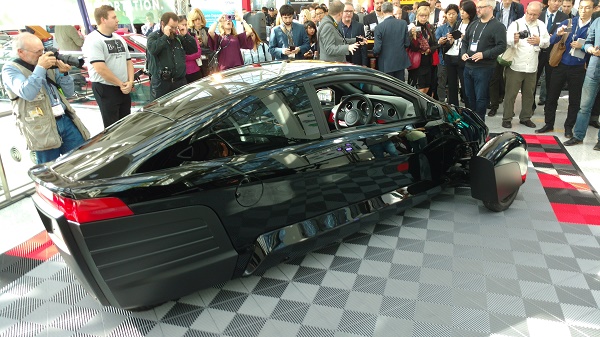 Don't read me wrong here, I applaud anyone, or any group for that matter, that finds the collective balls to do so. But truly, do we need or want an electric supercar that claims Zero to 60 MPH in 2 seconds? Hell no! And by the way. Looking to the headline photo above, where's that second row of seats go?
Dubuc Motors wants you to invest in an electric driven hyper-car future
That's cool. Hey, it's your money: Reading through a pile of press releases this morning, I came across a news release from CNW Group/Dubuc Motors of Sunnyvale , California -- smack in the heart of Silicon Valley. In today's world of automotive development, Tech is taking the lead in a market that is slowly, yet inevitably, destined to dump internal combustion motivated personal transportation for the high torque, zero emissions, benefits of plug-in stand alone electric propulsion. Torque News drives the all new Chevy Bolt.
Dubuc Motors is going for the title of " quickest-long-range production EV on the planet," and according to the News Release, will bring production to fruition sometime in 2018 -- date yet to be announced. Here's an electric car for the masses that's been in development for a decade, still no car.
No price, no availability -- Hey! Bring your checkbook
Looking top the numbers, when and if produced, the wide-body 4-place Tomahawk Electric Hyper Supercar will bring chiropractic adjustment required, zero to 60 MPH speeds to the track and street. It won't be cheap, speed never is. But who knows, it could happen. We've seen monster electric like this on Pikes Peak.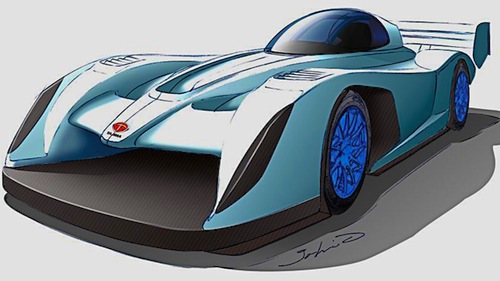 *The Tomahawk's wide body design and sharp aggressive lines commands power with an impressive 0-60 in 2 seconds, making it one of the fastest cars in the world. Dubuc Motors, the company bringing this insane sports car to market announced today a glimpse of the specifications for its new 2018 model which will be produced in the thousands of units appropriately intended for a niche market within the luxury segment.
A specification or two
800 Horsepower
1000 Pounds-feet of torque
0-60 mph in 2 seconds when in Race Mode, 4 seconds in Street mode
1.2 G-force in cornering
100 kWh, lithium-ion battery
370 Mile range
Lightweight Carbon Fiber Body
Lightweight Carbon Fiber Chassis
All-wheel drive
Four electric motors
2+2 seating
Four leather racing seats
Leather and carbon fiber surfaces
Onboard computer
Live 360 degree camera
Front and rear cargo area
Active safety technologies
Collision avoidance and automatic emergency braking
Even weight distribution of 50% in the front and 50% at the rear
Length 188"
Wheelbase 110"
Width 80"
Height 47,5"
You will find more information on Dubuc Motors here.
*Source PR Newswire 2017. Photo Attribution Dubuc Motors 2017.