2017 Honda Clarity Fuel Cell Revealed in Europe (Video)
I'll be the first to admit that I didn't know that 2017 Clarity FCV was available for lease in the U.K.. No worries, Honda is taking a very broad world-wide approach to vehicle electrification, as countries such as Norway and others dedicate to an all electric car future within the next decade.
As earlier reported by Honda-Torque News, the current Clarity architecture serves as the E.V. platform for Honda, initially available in 3 variants: hydrogen fuel cell electric, plug-in battery electric, and before the end of 2017, a gasoline/electric Clarity hybrid. Will Honda Clarity be available in your region?
Clarity takes full advantage of the power of wind
For 2017, Honda Clarity FCV's segment leading fuel efficiency is gained through exceptional aerodynamics, advanced wheel cover design, and race inspired "down force" body language. What begins at Clarity's exceptional nose design, exits through a tunnel like down wing, resulting in exceptional handling and reduced drag. Not ready for hydrogen, check this out.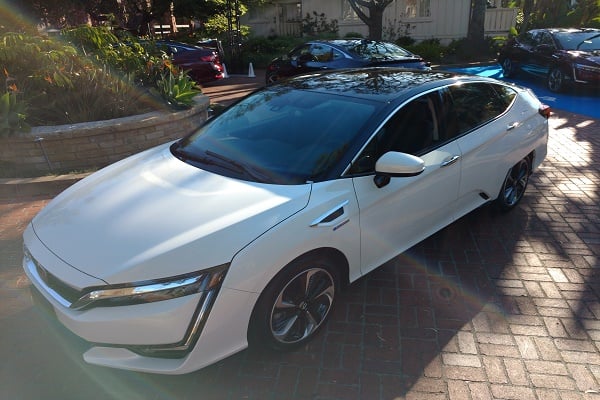 Clarity is the only hydrogen fuel cell vehicle on the road today that contains its power unit under the hood, resulting in an eco-conscious 5-passenger sedan interior. Read my first drive impression 2017 Clarity FCV review here.