I'm assuming that Motor Trend simply looked to the manufacturer's new-car premiers for the "confirmed" Civic Si news. Good enough, they beat Honda on their own announcement. Torque News shadowed Honda's initial Civic production release news way back in 2015 -- so far on schedule as promised.
Hey, Si looks great, but no specifications forthcoming
The downside of auto show generated prediction, is that nothing succinct as to specifications comes along with pure speculation. Sure, we all do it in the auto journalism world, and it's fun to beat our colleagues to the mark. But then again, where's the value in an announcement without teeth; it simply spins the buzz. The current turbocharged Civic Touring is a dynamic drive and ride experience.
2017 Civic Si will deliver as promised
Based on the same manufacturing platform as the sedan, coupe and the soon to arrive European inspired Civic Hatchback, Civic Si will most likely sport a boosted 1.5 Liter direct injected, turbocharged VTEC gasoline engine -- with torque transfer achieved via a front-wheel-drive differential, and optional CVT, featuring steering wheel mounted paddle shifting. Or a close-throw 6 speed manual transmission.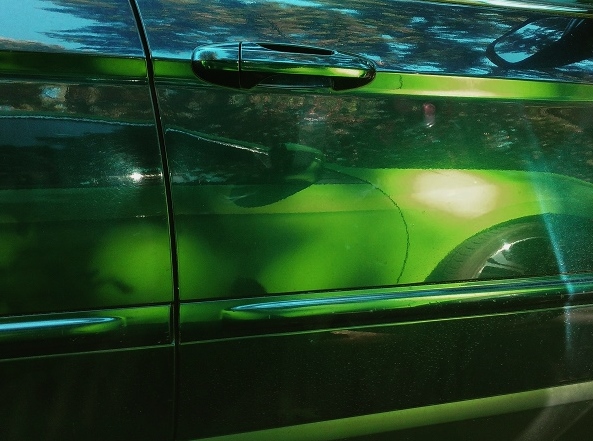 Horsepower and torque unknown
To achieve a measurable power increase over the current turbocharged 10th generation Civic, and the timely arrival of the American specific Civic Type-R, Civic Si must be tuned to produce no less than 220 horsepower, and 220 lb-ft torque. Furthermore, I predict a historically correct Si interior package, uptick braking, a track inspired performance (firm) suspension and ride dynamic. 2017 will bring with it the most powerful factory tuned Si to date.
Expect to pay $28,900 or more for Civic Si
Looking to the current MSRP of the 2016/2017 Honda Civic lineup, the math dictates a beginning MSRP for Honda's next Si to approach $30,000. It may come in for less, only time will tell -- perhaps Honda will share some numbers and specification in Los Angeles -- I'll see you there.