2016 HR-V may be Honda's most underappreciated purchase value
Although arguably a bit flat as to on demand horsepower and torque,(141 [email protected] rpm/127 lb-ft [email protected]) Honda's manufactured in Mexico Fit world platform subcompact HR-V crossover is visually dynamic, affordable, roomy, reasonably comfortable, and is available with CR-V derived all-wheel-drive.
Living in the Pacific Northwest, where CR-V is Honda's best seller, HR-V, presenting coupe-like good looks and "magic seat" enabled flat cargo deck transformer like utility, I'd think we'd be bumping into 2016 Honda HR-V at every intersection -- you just don't see many. The first time I drove HR-V...
2 years ago I predicted that HR-V would be Honda's "hot hatch" success story. Attending the roll out event in Miami Beach, the powers to be at Honda suggested that HR-V would sell as many as 70,000 units in its first full year of production, the attending press corp agreed -- that hasn't happened, yet.
We can look to availability, facility transition, consumer demand
We can, but I'm not so sure that that's the underlying problem. There's much competition in the subcompact and compact crossover segment. Kia, Mazda and Subaru come to mind in the segment, as does Nissan and Scion -- although when we look to the numbers, HR-V comes to the segment with greater interior volume and passenger, cargo volume.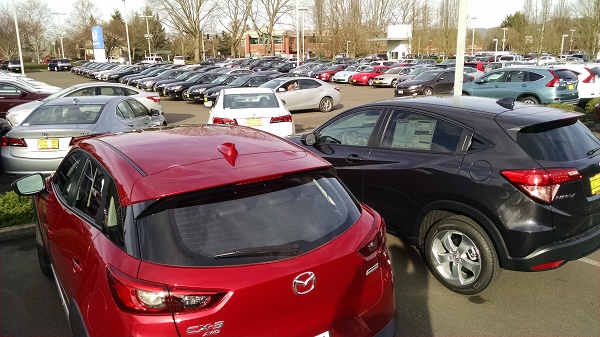 2016 HR-V MSRP is in line with the competition. (beginning MSRP $19,215 to $25,990+) Unfortunately, I believe that two or three contributing factors are impacting HR-V sales -- the first one being dealership availability. In 2015, consumers were hard pressed to find a HR-V or Fit for that matter on many lots. As to 2016, Honda informs Torque News that with the transitioning of Fit manufacturing to Japan, near future availability of HR-V is on the uptick. We take Honda HR-V camping and love it!
Unfortunately June sales numbers don't indicate increased consumer demand, I look to 2016 CR-V and summer clearance sales incentive as the culprit here. For June, CR-V sold at near record levels, as HR-V sales fell off 15.4% month over month. While CR-V buyers realized model clearance sales and lease terms, HR-V did not -- Honda dealers were pushing CR-V out the door in record numbers.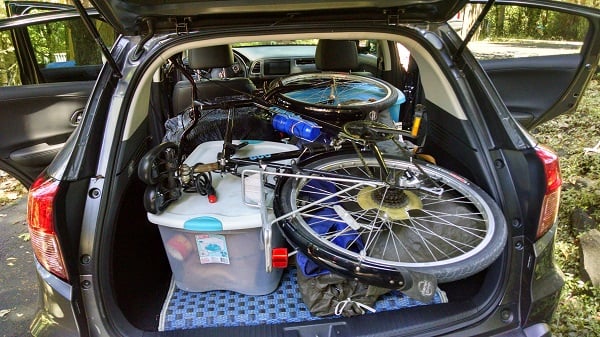 And then there's that non turbocharged engine thing
Personally, I like HR-V's power band especially when coupled with Honda's exceptional 6 speed manual transmission. But most drivers in North America have never manually shifted a car, and for all-wheel-drive buyers, HR-V comes only with an at times high revving CVT transmission -- either you like it or you don't. Honda is hinting at a Turbocharged HR-V version scheduled for sometime in early 2017.
That would certainly take care of any "underpowered" issues, and after driving 2016 Civic Touring, I like the 1.5 Liter turbocharged engine for HR-V.
At the end of the day it comes down to two or three brand choices for serious buyers considering a reasonably priced, well built AWD equipped subcompact crossover. With 27,385 HR-V crossovers sold in North America for the first half of 2016, Honda is on track for its original sales target. With a turbocharged engine under the hood, HR-V sales will soar.