2016 Honda Civic Coupe wins D.T.'s Daily Driver Category
Our friends up at Portland's Digital Trends are an eclectic grouping of tech-obsessed car lovers, Who isn't these days. But naming a coupe, albeit a 2016 Civic Coupe, is a stretch when it comes to "the perfect daily driver," out of all comers in a North American auto market of well over 200+ car makes and models.
Best out of 15, O.K., we're listening
Hey guys. Less than 9% of all Civics sold in North America fall into the coupe segment. That's a fact according to American Honda Motor Company. No worries, Civic Coupe buyers will love this justification for their purchase. It may help them get their favorite coupe purchase justification past the wife, girlfriend or significant other.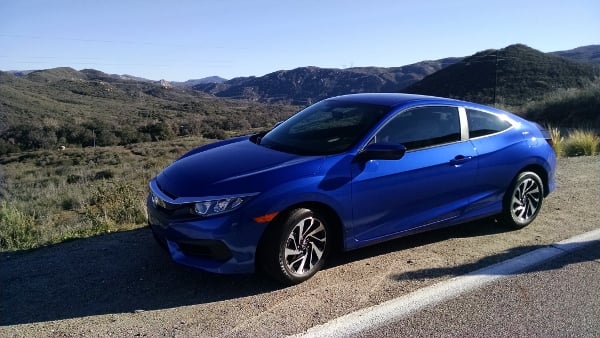 Hey, I enjoyed driving the 2016 Honda Civic Coupe, but is it truly the best daily driver offered in the sub-premium compact market today? How about the 2016 turbocharged Civic Touring, call me crazy.
In truth there were only 3
I picked this story up while reading CTV News out of Toronto. That's how the internet pushes this kind of trivial pursuit to the top of the news. In reading the Digital Trends piece, we discover that at the end of the day, the Portland crew whittled the daily driver category down to 3 contestants, the 2016 Chevrolet Camaro, Mazda Miata 5 and the 10th generation Civic Coupe. And of course one of the panelist is a Honda tuner fan.
After considering financial attainability, body styling and drive dynamics for the dollar spent, Digital Trends went with Civic Coupe. And that's the rest of the story. Here's my latest and greatest 2016 Honda coupe first drive impression. Enjoy.