2016 Honda Civic Apple Carplay comes with a learning curve
I'm one of those old-school drivers that turns off the "infotainment" system when first encountered in a new ride. That's just how I am. Don't read me wrong here, I do appreciate a quality stereo sound, cellphone connectivity and voice command activated screen displayed text messaging.
Honda offers all of the aforementioned, and exceptional Android/ Apple personal device connectivity is available in the 2016 Civic Sedan and Coupe.
Me, I love the sound of the engine, the mesh of a fine transmission, and the quirky transitional (sort of gear shift) of Honda's CVT. Hey, what can I tell you, I spend a lot of time in my own head while driving. Call it meditation if you will, driving is my "me time" away from planet Earth.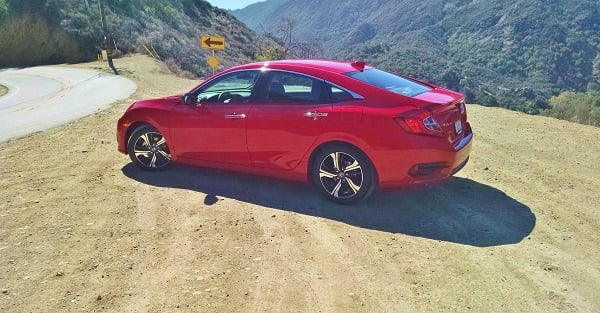 2016 Honda Civic is at its 10th generation core essence, the best handling, smoothest riding and most powerful "out of the box" Civic in the brand's 43 year history. And yes, it's tech-rich, active safety feature packed and fuel efficient. It is a driver's car.
I'm often informed by our friends at Honda engineering that I should enjoy all of the presented features available to me in the 2016 Civic Touring. There's a lot of it, and frankly, this automotive review guy, while quite capable as to electronic/personal connectivity is just a bit lazy and leery of new-tech.(at times)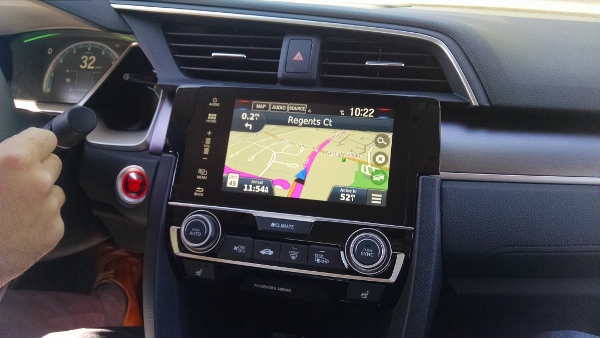 So why am I reading from a handful of disgruntled Civic fans this morning?
Apparently a handful of the 87,303 Honda fans that have purchased a new Civic in 2016, are experiencing a connectivity problem or two with Civic's Apple Carplay ™ interface. Others write of an annoying 3-beep alarm sounding when disconnecting their cellphone from Civic's Bluetooth ™ "hands free' feature. Personally, I've experienced neither.
The electronic wizards at Honda present…
The difference between a product safety recall and a dealership technical service bulletin is a nuance most often lost on the impacted new car owner. We discover an infotainment related service bulletin this morning, thanks to contributor "Hondaman" of CivicX.com.
For those of you presently enjoying less than an exceptional connectivity experience with your Civic infotainment interface, drop by or call your local Honda dealer of choice. The service adviser may have a quick resolution for you.
If you're like me, just a bit lazy when it comes to electronics, and the operations directive thereof, you may wish to watch the following video.