Tesla's case against the 2018 Nevada Gigafactory whistleblower(Martin Tripp) set to move to trial after Tesla wins the case to stop a summery ruling against the company.
Bussines Insider, on June 4, 2018, published an article purporting they have access to internal documents that show Tesla was wasting an untold amount of raw material. In the report, Business Insider claims, Tesla has produced $150million of scrap and that 40% of parts coming out of the production lines either needed to be reworked or were scrapped.
Two days after this report, Bussines insider comes out with another story claiming Tesla was having problems with the robots that were meant to speed up its production. Business insider made this assertion claiming they have a video from inside the factory sent to them by an employee.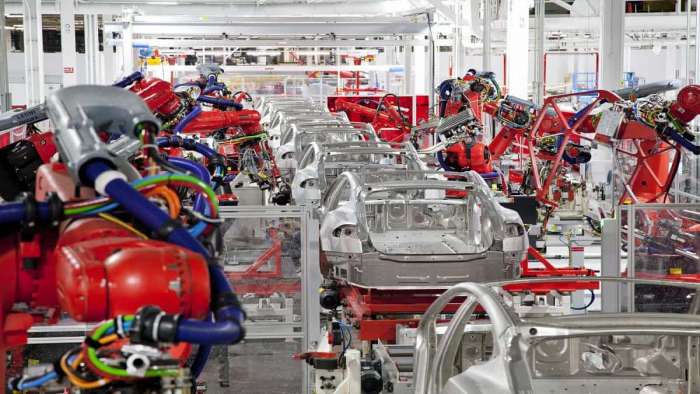 Following this, Elon Musk, with his security team, did an internal investigation and found Martin Tripp, a production systems manager at Tesla's Nevada Gigafactory to be the source of the leaks.
Tesla then filed a lawsuit claiming Martin Tripp had caused $167 million harm to Tesla's stock with his action and that he violated federal and state trade secret act by sharing Tesla's internal documentation. And in a tweet, Elon Musk cast doubt on the whistleblower's intention by asking if the reporter that broke the story had compensated Martin Tripp for his work.
Indeed, very simple question. To be specific: @lopezlinette, did you compensate or promise to compensate Martin Tripp for inside information about Tesla? Did he, under that inducement, provide you with exaggerated negative info, which you printed, but turned out to be untrue?— Elon Musk (@elonmusk) July 5, 2018
Shortly after the lawsuit Martin Tripp initiates an email exchange with Elon Musk and shares the contents with the media, both men call each other names. And here is where the story gets even more strange.
On June 19, 2018, Tesla claims to have gotten a tip from a friend of Martin Tripp that he is going to come to "shoot up" the place. Tesla passes this story to local police and media outlets.
But, according to the legal documents when cops went to arrest Martin Tripp he was visibly shaken and crying and was soon after realized he wasn't a threat. But Tesla apparently kept sending this information to the media for 2 days after learning of the fact.
And now 2 years after the case began Tesla has gained some victory over the alleged whistleblower. Martin Tripp had asked the court for a summary ruling on the case meaning he wanted the judge to dismiss the cases against him without a need for a trial.
But, Tesla showed enough evidence for the case to proceed to trial. Tesla was also able to win a summary ruling against Martin Tripp's defamation countersuit.
One thing Tesla lost was on the claim Martin Tripp's actions had cost the company 167 million dollars in stock value.
What do you think? Is Martin Tripp a whistleblower or as Tesla claims a saboteur? Also even though Tesla won the defamation counter-suit do you think they are at fault for spreading the rumor Martin was going to "shoot up" the factory 2 days after they were told by the police he wasn't a threat. Let me know your thoughts in the comments below.
Also for more information check out: Bill gates response to Elon Musk's disparaging tweet about him also see The fait of Tesla and Panasonics relationship post battery day
Tinsae Aregay has been following Tesla and The evolution of the EV space on a daily basis for several years. He covers everything about Tesla from the cars to Elon Musk, the energy business, and autonomy. Follow Tinsae on Twitter at @TinsaeAregay for daily Tesla news.