Want to know what happens when a 2017-2018 Ford Raptor gets turned it into a 600 horsepower twin-turbo ultra-performance truck? That's exactly what Hennessey Performance does to this "Swiss Army Knife of vehicles." You'll want to make sure you have your teeth glued in, but it's a vehicle your wife can use during the week, and then you can turn around and take it off-road on the weekends.
John Hennessey takes a customer's 2017 Ford Raptor out for a test drive before releasing it to show just how good it really is. Check out the video below. This is the performance shop out of Sealy, Texas that has been making "fast cars faster" since 1991. They are also building the new Venom F5 that's taking aim at the Bugatti Chiron to become the fastest production supercar on the planet. John Hennessey also likes to make fast trucks.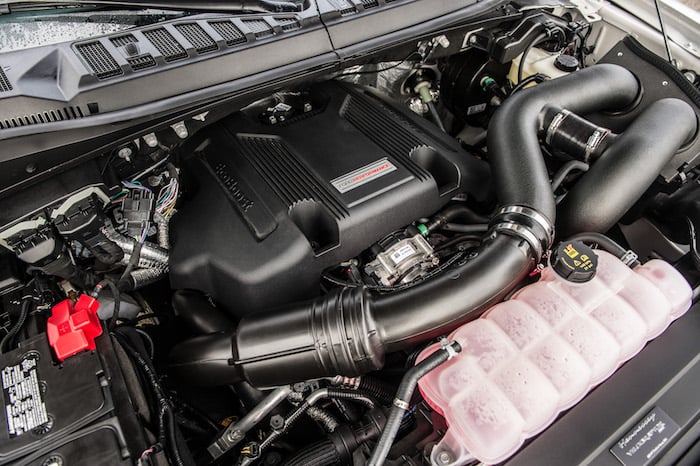 John Hennessey says if you want a V8 in the Ford Raptor, get over it, the V6 is just fine. With the EcoBoost V6 "it's lighter and the ten-speed works better." The best part about the Hennessey VelociRaptor is, it's a daly driver that John says can be driven by your wife to "pick up the kids from school and grab groceries in." This truck will do everything well.
The Hennessey Ford VelociRaptor 600 Twin Turbo Upgrade (Approximately $95,000-$120,000), depending on the package, gets you plenty of fun for the money. Hennessey takes the stock truck and turns it into a sub-13 quarter miler and 0-60 mph in the low 4s. Hennessey Performance takes the 2018 Ford Raptor to the next level and you better have your teeth glued in when you drive it. Get the full details here.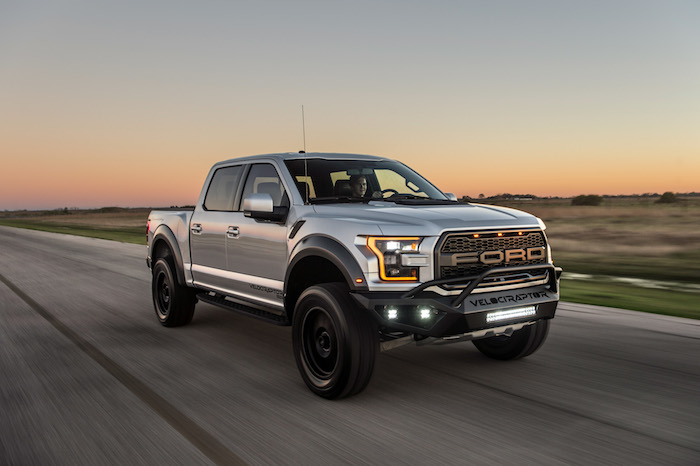 Watch 2017 Velociraptor 600 Test Drive with John Hennessey video
Photo credit: Hennessey Performance