From a historical standpoint, Subaru has never scored well in the J.D. Power Initial Quality Study, but is it really important for customers to pay attention to? Subaru moved up a couple of spots from last year in the 2019 J.D. Power Initial Quality Study, but they are still well below the average compared with other automakers. What does the scoring mean for you if you are looking to buy a new 2019 Subaru Forester, Outback, Ascent, or Crosstrek?
The J.D. Power study examines problems experienced by vehicle owners during the first 90 days of ownership. Initial quality is determined by the number of problems experienced per 100 vehicles (PP100), with a lower score reflecting higher quality. But is IQS something that's even worth keeping track of? Any problems that pop up in the first 90 days will be covered by the new car warranty, so customers should keep in mind this study is not about long-term dependability.
In a report from AutoGuide, Dave Sullivan manager of product analysis at AutoPacific says, if he were shopping for a new car or truck, "A poor IQS score wouldn't' steer me away." He says that consumers are more concerned with what happens after the warranty is up and paying for expensive repairs. He feels that most new cars are "pretty darn good" and the J.D.Power IQS study is "basically down to just nitpicking subjective things."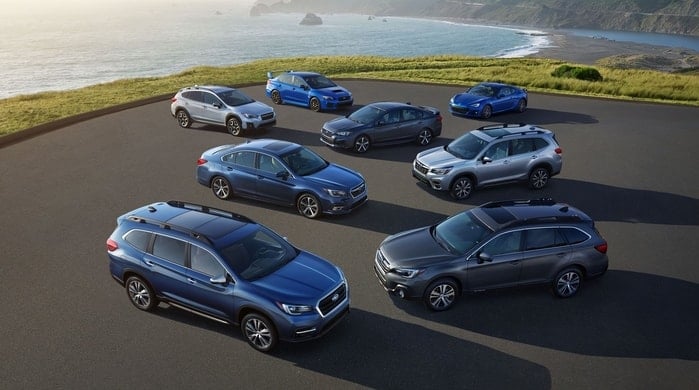 Subaru IQS
In 2015, Subaru had a ranking of 142 PP100. In 2016, they still ranked below the industry average of 105 with a score of 118 PP100. Subaru scored a 113 PP100, in 2017 (below the industry average of 97 PP100) and in 2018, as the industry average improved to 93 PP100, Subaru dropped to 115 PP100. In the latest 2019 J.D. Power IQS, Subaru moves up a couple of points to 113 PP100.
After Subaru ties with Volkswagen (113) for sixth from the bottom, only Volvo (114), Alfa Romeo (118), Mitsubishi (121), Land Rover (123), and Jaguar (130) rank below Subaru. Are the bottom automakers producing cars with poor quality?
The IQS also breaks its scores down by vehicle segments. Subaru did not score any vehicles in the individual vehicle categories. They also did not finish in any of the runner ups in any of the 22 J.D. Power categories. According to J.D. Power, vehicles launched in 2019 had an average rating of 103 problems per 100 vehicles, the best it's ever been.
What's interesting is that Porsche has a below-average score of 96 PP100 in the J.D. Power metrics, but the Porsche 911 took home the honor of being the least problematic vehicle in the U.S. with a score of 58 problems per 100 vehicles. So according to Power, if you want the highest-quality vehicle on the market, you'll have to ante up for the Porsche 911 that ranked Number 1 among all models sold in the US. The base Porsche 911 Carrera has an MSRP of $91,100, so start saving for it now.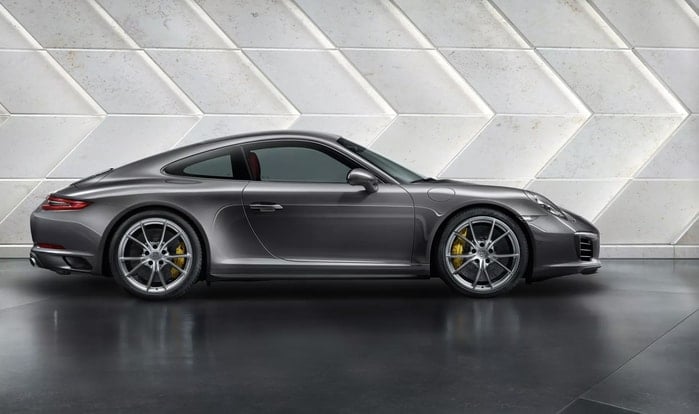 J.D. Power likes to titillate the media by grouping results by national origin. According to Power, the South Korean brands "are producing the highest-quality vehicles" with Genesis, Kia and Hyundai first, second and third respectively for the second straight year. Kia is the highest-ranking Mass Market brand for the fifth consecutive year. Again, the J.D. Power IQS study only takes the first 90 days of vehicle ownership into account. They are not studying long-term quality issues with the automakers and their specific models.
Sullivan also says, the J. D. Power IQS study gets a lot of publicity, but "Every year I seem to take it with a larger grain of salt." So, Subaru's low ranking shouldn't be a concern for customers looking to buy a new 2019 Forester, Outback, Ascent, or Crosstrek. Our advice would be to do your homework and then comparison-drive your top choices before deciding.
You Might Also Like: Subaru #4 Most Reliable Brand; Crosstrek Most Reliable Model
Watch 8 Outdoor Accessories For Subaru SUV Campers: Forester, Outback and Crosstrek Owners and Subscribe to Torque News Youtube Channel for Daily Subaru and Automotive News.
Leave your comments below, share the article with friends and tweet it out to your followers!
Bookmark my Subaru page and be sure to follow the latest Subaru Forester, Outback, Ascent, and Crosstrek report on Facebook, Twitter, Instagram, Subaru Report. Tweet your Subaru news tips to us @SubaruLegitNews and we'll give you a shout out! Be sure to check back tomorrow for more Subaru news and updates!
Photo credit: Subaru USA, Porsche USA