When you buy a new Subaru Outback, Crosstrek, Forester, or another new model, it can be overwhelming learning all about the settings, features, and controls. In this report, I will cover five settings you may want to change on your new Subaru. 
Some of the information comes thanks to Subaru insider Alex Prestigiacomo. Check out the YouTube video below for more details related to Subaru features.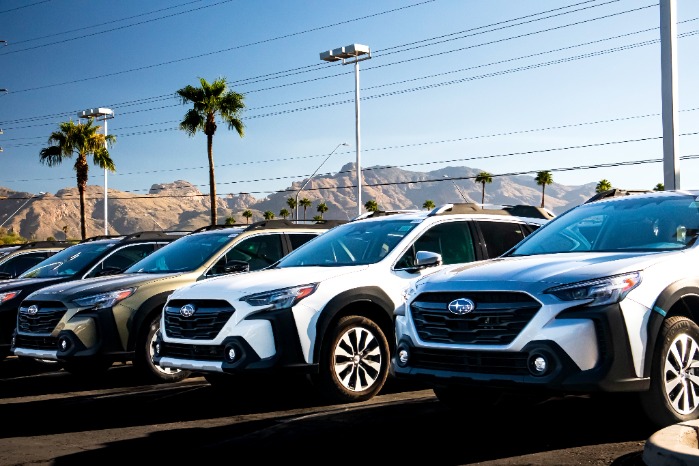 Photo credit: Tucson Subaru
He says, "Even if you don't want to change these Subaru settings, it's important to know where they are and what these features do. Adjusting your Subaru settings is easy once you see how it's done."
The Top 5 Settings You Will Want To Change On Your New Subaru
1. How to turn off Subaru's Auto Start/Stop 
The most annoying feature on a new Subaru is the Auto Start/Stop. I have written reports on why it's the most disliked feature on any Subaru model.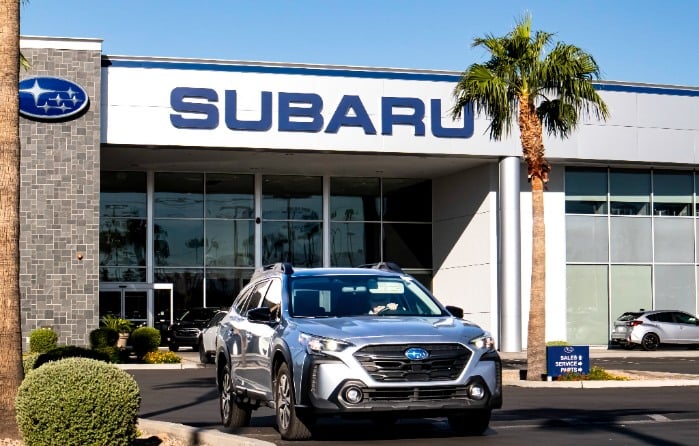 Photo credit: Tucson Subaru
The frequent starting and stopping of the engine are tiresome to some drivers who live in urban areas, especially if you commute in heavy stop-and-go traffic every day. And many Subaru Forester, Outback, Crosstrek, and Ascent owners say they don't like the car stopping and starting because it shakes the car every time the engine starts back up.
The new Outback and Legacy do have a feature on its new 11.6-inch touchscreen menu, and you can turn off the system. On the home screen, push the car icon button to change the settings and click "Others," allowing you to turn off the Auto Stop-Start system.
2. How to set Subaru maintenance reminders 
Knowing the maintenance schedule is essential to keep your vehicle in top shape. Click the home button on the touchscreen, touch the Car Info button, and then on maintenance. The screen lets you set maintenance reminders for oil changes, tire rotation, or general maintenance schedules. You can schedule by a specific date or by the vehicle's mileage.
3. How to turn off your Subaru lane departure settings 
The lane departure setting for the alert can be annoying, and many customers want to know if you can turn it off. The answer is yes. The cameras pick up the lines on the road, and they are sensitive. 
I am not particularly fond of the lane departure warning because I hug the inside lane while driving on narrow two-lane mountain roads, and it goes off all the time, but it can be turned off.
Go into the vehicle settings, click the car icon, driving assistance, and then lane departure. There are a few settings that you can change. Lane departure and lane centering depending on which feature you want to turn off.
4. How to turn on Subaru Auto Vehicle Hold
Automatic Vehicle Hold (AVH) is a driver-selectable feature designed to help reduce driving fatigue by allowing you to bring the vehicle to a stop and remove your foot from the brake. While sitting at a light, in heavy traffic, or if you are waiting for a train, the feature holds the vehicle in place.
To turn it off, tap the AVH button on the touchscreen. Remember, when you turn your vehicle off, it has to be tapped again because it will automatically reset to the default setting.  
5. How to connect your phone with Subaru Apple CarPlay or Android Auto. 
To connect wirelessly, go to the touchscreen and click on the add device icon, click add, and then go to the settings on your iPhone or Android. Go to the Bluetooth setting and find your vehicle on the phone display. 
Once connected, it will ask you if you want to connect with CarPlay. Click on that setting, and you are set with a wireless connection. You can now use the navigation system, listen to music on your phone, or make a phone call all from the touchscreen display.
Thanks for reading, everyone. I hope you enjoyed this Subaru report. See you tomorrow for my latest Subaru Report.
For additional articles related to the new Subaru models, here are a few of my top stories you may enjoy. 
My Must-Read Top Picks
Check out the YouTube video from Alex Prestigiacomo for more details.
I am Denis Flierl, a 12-year Torque News senior writer with over 20 years of Subaru and automotive journalism experience. I enjoy bringing you, the Subaru fans and customers, the most up-to-date Subaru news, reviews, and new model information. You'll find the latest Subaru stories on the Subaru page. Follow me on my The Dirty Subaru website, Dirty Subaru blog, SubaruReport, All Subaru, WRXSTI, @DenisFlierl, Facebook, and Instagram.
I've got you covered! - I cover all Subaru all the time - It's called the "Subaru Report." Check back daily for my expert Subaru analysis!
Please leave your comments below, share the article with friends, and post X to your followers! 
Photo: main image Tucson Subaru