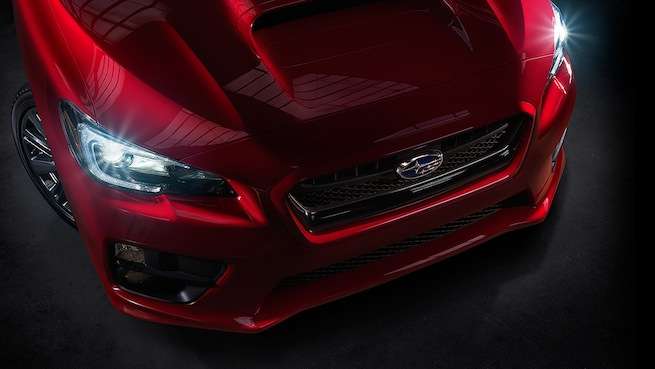 Subaru will build 2016 Impreza WRX/STI in U.S. after Camry contract ends
It came as a surprise to Subaru, but they are happy the Impreza WRX/STI can now be built in the U.S. The new-generation high-performance 2016 Subaru Impreza WRX/STI production is coming to U.S. shores for the first time. It's been announced by Toyota they will end their contract with Subaru to produce the Camry at the Indiana plant here in the U.S. when the contract expires in 2016.
A story in the Indiana Business Journal tells us "Toyota has notified Subaru officials that it won't renew the current five-year contract," said Tom Easterday, executive vice president for Subaru of Indiana Automotive Inc.
This will open up the door for a much-needed expansion of the Indiana plant where they currently produce the Subaru Legacy sedan, Outback wagon and the Tribeca SUV. Easterday went on to say, "The plan calls for the Lafayette plant to begin producing the Impreza small car by the end of 2016."
Subaru has been building the mid-size Camry for Toyota at the plant since 2007 where they have learned valuable production methods from their Japanese rival. But Subaru needs the extra plant production capability to keep up with growing sales here in the U.S. Before this decision, Subaru already had plans for a $400 million expansion to keep up with growing demand for the Subaru cars.
The 3,600-worker factory near Lafayette shouldn't see any layoffs because of Toyota's decision, because the jobs created by the Impreza expansion will "more than offset" any loss. The new Impreza production should include the standard Impreza model and the performance WRX and WRX STI models that are expected to begin rolling off the production line by the end of 2016.
The Impreza WRX/STI has been built in Japan up until now, and this will give Subaru the ability to expand sales of the performance WRX/STI further here in the U.S. The new-generation performance WRX sedan is expected to arrive as a 2015 model and it's being unveiled at the LA Auto Show this week.
The high-performance 2015 Subaru WRX STI will make its global debut at NAIAS in Detroit in January, 2014 and will launch next year. Subaru is looking to appeal to a larger audience with the Impreza WRX/STI, and producing it in two locations will give the brand more opportunity to expand production around the world.
Subaru will also likely be building a new seven-seat SUV at the Indiana plant that will replace the outgoing Tribeca. We can welcome the 2016 Subaru Impreza WRX/STI to North American shores where it is expected to create 900 new jobs by 2016 and several hundred jobs in the future, possibly by 2018 the report said.