What Subaru brought to the Japan Mobility Show 2023 is jaw-dropping, but only if you don't know Subaru's history. Most casual observers say the Subaru Air Mobility Concept the Japanese automaker unveiled will never fly, but I say not so fast. 
This new flying car developed by Subaru could have UFO and "Unidentified Aerial Phenomenon" (UAP) watchers seeing strange lights in the night sky sooner than you think.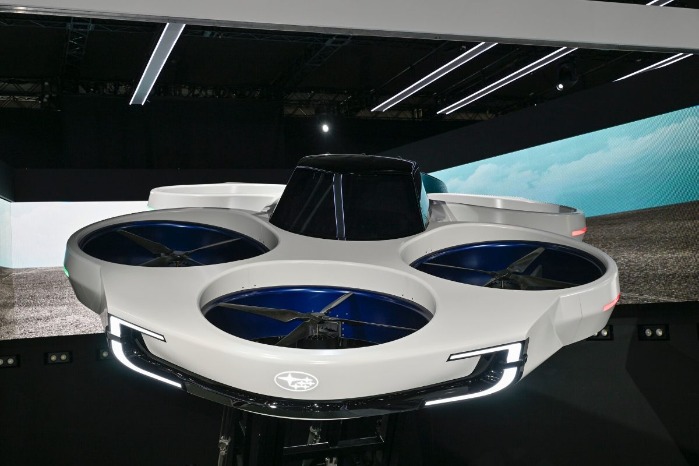 Subaru does have an aerospace division.
Five years ago, I wrote a story about Subaru producing a flying car long before Subaru uncovered the Subaru Air Mobility Concept last week. Japan's Ministry of Economy has tapped Subaru Corporation to help develop the world's first flying car along with Uber and Boeing.
Subaru goes back to its roots as an airplane manufacturer.
Previously, I wrote that Subaru's aerospace division already produces attack helicopters for Japan's defense forces, and a new flying car could be coming sooner than later. It was thought that it would arrive as early as 2020 during the opening ceremonies of the 2020 Tokyo Olympics but did not make the event.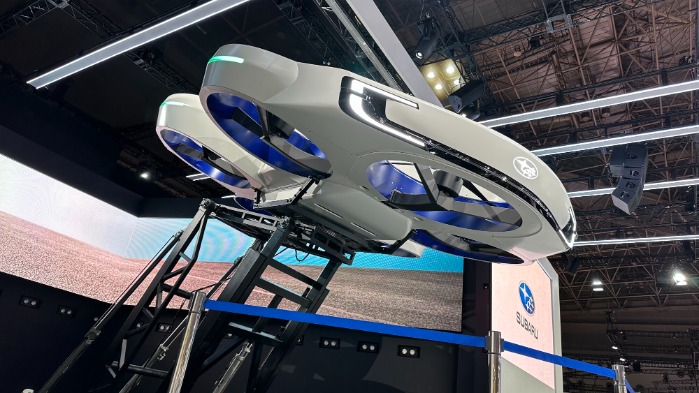 Subaru says, "As electrification and automation technology evolves, expectations are rising for new air mobility that will bring about an "air mobility revolution" in the aviation world, and Subaru's vision for the future of "freer movement" is demonstrated. It is a concept model. Aerospace and automotive engineers are currently working together to conduct flight demonstrations."
The Automotive News reported in 2018 that Japan's Ministry of Economy, Trade, and Industry launched the project with a meeting that pulled together public agencies and private industry. The government wants Japan to have a leading role in personal flying vehicles.
"Globally, there is a growing interest in what is called 'flying cars' that will enable such transportation services in the sky," the trade ministry said in a statement after the meeting. "Japan, too, aims to achieve speedier and more convenient transportation services for people and goods while trying to create a new industry that can be competitive and profitable in world markets."
It's not if but when Subaru produces a flying car.  
The first flying cars will likely be less like a highway-safe automobile and more akin to a glorified drone, "with helicopter-like rotors and room for only one or two people." "It is not a car," ministry official Hiroyuki Ushijima said. "It is more of a mobility service."
"Flying cars could help relieve traffic congestion on our highways, and they could also improve mobility for people living in remote, mountainous areas and isolated islands and in aiding disaster relief," Ushijima said. The Japanese government is calling on familiar names such as Uber Japan, Airbus Japan, Boeing Japan, and Subaru Corporation, which is participating in its capacity as a maker of aircraft and automobiles.
Subaru surprised everyone at the Japan Mobility Show 2023, except those who know what's going on behind the scenes. Subaru will have a new flying car. It could have UAP watchers seeing strange lights in the sky. Stay tuned. 
Thanks for reading, everyone. I hope you enjoyed this Subaru flying car story. See you tomorrow for my latest Subaru Report.
For additional articles related to the new Subaru models, here are a few of my top stories you may enjoy. 
My Must-Read Top Picks
I am Denis Flierl, a 12-year Torque News senior writer with over 20 years of Subaru and automotive journalism experience. I enjoy bringing you, the Subaru fans and customers, the most up-to-date Subaru news, reviews, and new model information. You'll find the latest Subaru stories on the Subaru page. Follow me on my The Dirty Subaru website, Dirty Subaru blog, SubaruReport, All Subaru, WRXSTI, @DenisFlierl, Facebook, and Instagram.
I've got you covered! - I cover all Subaru all the time - It's called the "Subaru Report." Check back daily for my expert Subaru analysis!
Please leave your comments below, share the article with friends, and post X to your followers! 
Photo: Subaru