If you look at the Subaru TV ads all you see is the Japanese automaker appealing to a younger generation. These people are portrayed as young, active individuals who take their vehicles and dogs on camping trips and off-road adventures. But Consumer Reports says the new 2019 Subaru Forester, Outback and Ascent are really the best vehicles for savvy seniors.
What Subaru found out was many seniors are buying their all-wheel-drive vehicles to take on road trips too. They are retired and have the time to load up their new Subaru use it for longer trips and even take the grandkids. Consumer Reports rated the "Best Cars for Savvy Seniors" and found the all-new Subaru Ascent family hauler was number one, redesigned Subaru Forester number two, and Outback SUV was also in the top five.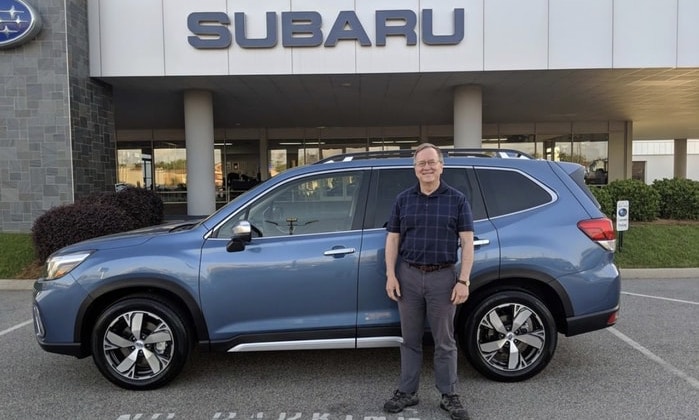 Forester, Outback and Ascent - Easy Entry
What makes the Subaru vehicles better than others for an older group of buyers? One of the things seniors are looking for is ease of entry. The Forester, Outback, and Ascent all ride 8.7-inches off the ground making it easier to slide in and out. They don't have to climb up into a larger SUV and they aren't so low to the ground making it hard to get back out.
"Unfortunately, many modern cars have a sleek, low-slung profile that makes them a struggle to exit and enter," says Jennifer Stockburger, director of operations at CR's Auto Test Center. Torque News talked to one senior recently that purchased a new Crosstrek and ease entry was a big reason. She also told us, "I didn't want an old-lady-car and I wanted the Crosstrek because it's a car younger people drive." She also liked the Subaru because the controls aren't confusing and are easy to use, and she needs all-wheel-drive living in Colorado.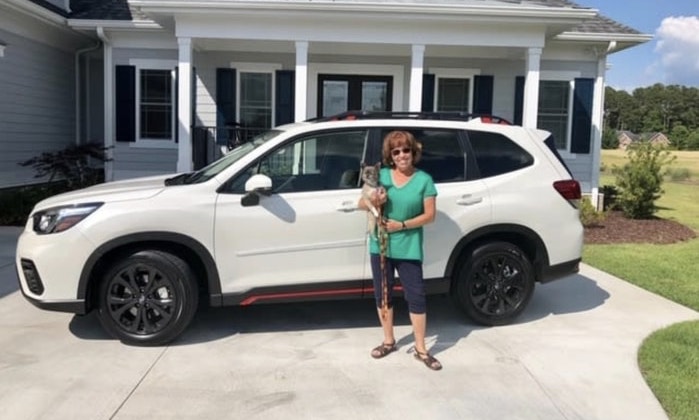 Consumer Reports found similar findings and the key criteria for rating the best cars for seniors is: Advanced safety features (Subaru EyeSight), good visibility, easy access, no-nonsense tech and/or knob controls, quiet cabin, and good ride quality.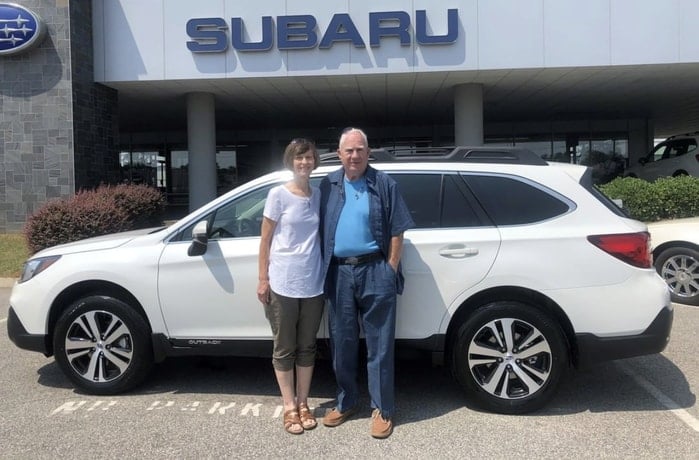 You will see younger buyers with active lifestyles driving a Subaru, but don't be surprised if you see many silver-haired seniors driving a new 2019 Subaru Forester, Outback or Ascent this summer. They offer all the things savvy seniors are looking for in a vehicle.
Also Watch How Subaru Forester Saves You Tousands in The 1st 6 Years Over Other SUVs and Click to Subscribe to Torque News Youtube Channel for Daily Subaru and Automotive News.
You Might Also Like: Did Subaru Hit A Home Run Or Strike Out With New Forester, 9-Month Scorecard
Bookmark my Subaru page and be sure to follow the latest 2019 Subaru Forester reports on Facebook, Twitter, Instagram, Subaru Report. Tweet your Subaru news tips to us @SubaruLegitNews and we'll give you a shout out! Be sure to check back tomorrow for more Subaru news and updates.
Leave your comments below, share the article with friends and tweet it out to your followers!
Photo credit: Subaru USA, Cross Creek Subaru