When the new 2017 Impreza launched last year, Subaru had no idea it would be this big of a success. The new Subaru Impreza, now built in the U.S., has gone far beyond expectations for the brand. Its sales numbers through the first 6 months of the year have been nothing but amazing.
Subaru completely redesigned the Impreza compact from the ground up last year and it's been a huge success out of the gate. When you look at the numbers, provided by Seeking Alpha, Automotive Insight for Wall Street, the new Subaru Impreza was up more than any volume-selling vehicle of any kind (including pickups and SUVs) in the U.S. market.
The Subaru Impreza sedan and 5- Door hatch has sold 43,026 units (January-June) compared to last year when it sold 29,765 in the same period. That's a whopping 45 percent increase over the previous year. None of the best-selling pickup trucks or SUVs in America can match that sales increase, on a percentage basis.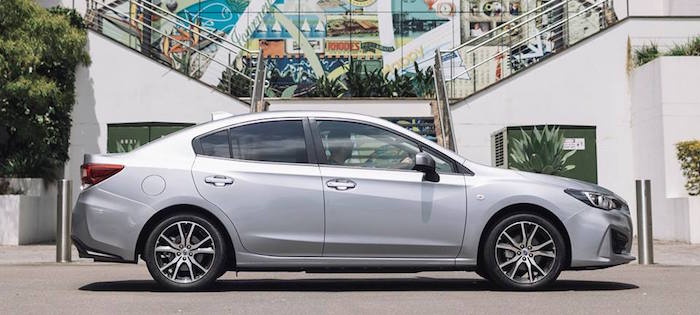 Younger millennial buyers, many new to the Subaru brand, are flocking to the Impreza sedan and 5-door hatch compact models in big numbers. Subaru of America COO Tom Doll in his statements at the unveiling of the new 2017 Impreza said, "Impreza is aimed at millennials." Subaru hit the bullseye with the new Impreza for sure.
Research shows this demographic (age 18-34) wants safety and reliability first and styling and driving dynamics a close second. 5-door buyers are looking for practicality and utility. The new Subaru Impreza sedan and 5-door hatch with the new global platform architecture seems to offer it all.
The all-new Subaru Impreza is the hottest new car in America and is outpacing all other vehicles, up more than any volume-selling vehicle of any kind (including pickups and SUVs). Impreza has been upgraded with new exterior styling, an upgraded interior, improved driving dynamics, a quieter ride and improved gas mileage. The 2018 Subaru Impreza is arriving at showrooms this fall with another new safety feature and the success should continue. Add in standard all-wheel-drive, and it's why Subaru has a big winner.
Photo credit: Subaru