Subaru was recently known as an automaker that made cars going more miles than most others, but that has changed. The Japanese automaker had all-wheel-drive cars reaching 200,000 plus miles plus and the Subaru Legacy has been known as the longest lasting sedan in America as recently as 2016. But recent studies say things are changing.
As recently as 2016, Subaru had three cars on the iSeeCars "Longest Lasting Vehicles Over 200,000 Miles" list. The Subaru Legacy was number 6, Outback number 9 and Forester number 10. In 2017 the Subaru Legacy ranked 6th on the Top 16 Longest-Lasting Cars list, Outback was 7th, and Forester ranked 8th overall.
But something changed in 2018. No Subaru vehicles ranked on the top-10 list. Not surprisingly, the list is dominated by Toyota and Honda, and Ford and Chevy also have two cars on the list.
This year iSeeCars did the study again, analyzed over 13.8 million cars sold in 2018 to determine which models have the highest percentage of cars that reached 200,000 miles. Subaru scores zero vehicles on any of the lists two years in-a-row.
The Subaru brand does not show up until number 8 on the Cars Most Likely to Reach 200,000 Miles by Make list. Subaru ranks 0.6 percent of their vehicles reaching the 200K mile mark which is below the average of all auto brands at 0.8 percent. Japanese rival Toyota ranks number one at 1.7 percent followed by Honda at 1.5 percent. American automakers GMC, Chevrolet, Ram, and Ford are also all above the average for all models.
What happened to Subaru?
Subaru of America has experienced tremendous growth over the last 10 years and with success has also come problems for the Japanese automaker. Subaru Corporation has struggled to keep their all-wheel-drive cars moving off their assembly lines in Japan without problems because of the record number of vehicles being sold in the U.S. The Japanese automaker had to shut down the Subaru plant in Gunma, Japan because of a power steering component defect in January.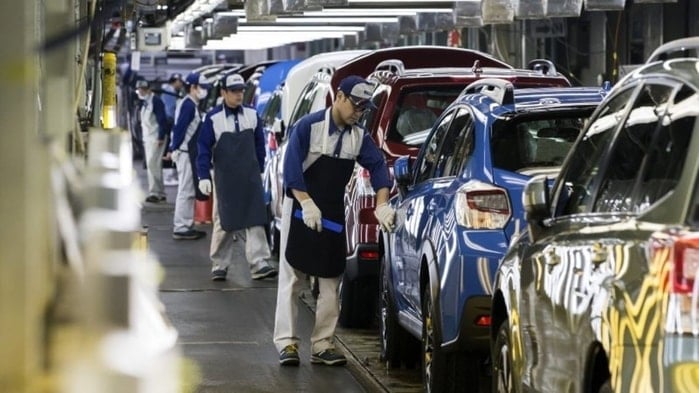 In 2017 Subaru was also hit with improper vehicle inspections scandal in Japan, massive global recall for a faulty engine valve spring last year, and 1.3 million vehicles recalled in the U.S. over a faulty brake light switch malfunction in March.
Dealer concerns
Last year, Subaru dealers in the U.S. expressed concern about how the Japanese automaker's overall product line is slipping in quality. The board wrote, "Unfortunately, customers continue to have many issues with their Subarus, and the brand continues to slip in IQS and other industry metrics related to product quality. This is unacceptable and contradictory to what Subaru continues to tell the board and retailers about improvements being made thru quality initiatives."
With its impressive growth, Subaru Corporation is having growing pains in Japan and the U.S. market. Subaru Corp has recently announced they have a new "Quality Policy" in order to realize "quality reform" which is one of the themes of the medium-term management vision "STEP" announced in July 2018. The first statement on the policy says "We will deliver products that can be used with confidence for a long time."
Subaru Corp knows they have issues and they are making changes to fix them. Subaru customers are loyal, but they will lose confidence in the Forester, Outback, and Legacy if they don't get it fixed soon.
Also Watch 8 Outdoor Accessories For Subaru SUV Campers: Forester, Outback and Crosstrek Owners and Subscribe to Torque News Youtube Channel for Daily Subaru and Automotive Analysis.
You Might Also Like: Subaru Revises "Quality" Policy After 25 Years: Why Not Sooner?
Leave your comments below, share the article with friends and tweet it out to your followers!
Follow more Subaru Forester, Outback, Legacy news on Facebook, Twitter, Instagram, Subaru Report. Tweet your Subaru news tips to us @SubaruLegitNews and we'll give you a shout out!
Photo credit: Subaru USA, Subaru Corp