The all-new seventh-generation 2020 Subaru Outback arrives later this summer with a number of improvements that will benefit customers. The newly-redesigned Outback gets a new 2.4-liter turbo engine, improved safety, and a new interior, but dramatic styling enhancements are not one of them. Just like Forester and Legacy, the new Outback didn't get much in the way of exterior design changes and it looks a lot like the previous generation model. Why didn't Subaru bring bigger changes to the new Outback SUV for customers?
Like the new-generation Forester, Subaru doesn't want to "confuse or disappoint the market" with their second-most popular model around the globe. Subaru Corporation is opting for what it calls a "keep-concept" idea. What this means for consumers is, the Japanese automaker wants to keep Outback's design language similar to the sixth-generation model that launched in 2015. Subaru is keeping what they know works.
The big changes are underneath
The new 2020 Outback now rides on the Subaru Global Platform that improves driving dynamics, ride quality, there's more room in the cabin and upgrades in safety. Subaru invests the majority of their money on Research and Development where they are developing new safety technology like EyeSight and the new DriverFocus with facial recognition. Subaru has a goal to be the overall safety leader, and all their new models are getting safer. This is where customers will see the most upgrades.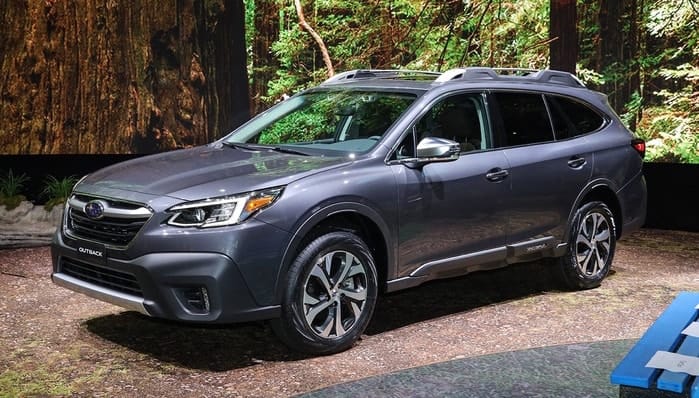 Don't mess it up
Subaru Corporation is a conservative automaker and they aren't going to take chances with radical new designs. It's proven to be successful for them and they aren't about to mess things up now. It's hard to argue with the success they've had in the U.S. market where they've seen 10 years of consecutive year-over-year growth.
Watch our report of why Subaru didn't bring exterior changes to 2020 Outback
Subaru doesn't want to mess with the success they've had with Outback as it's been their number one selling all-wheel-drive vehicle the past few years in the U.S. market. Look for the 2020 Subaru Outback to remain their flagship U.S. model. If it's not broke, why fix it?
You Might Also Like: New 2020 Subaru Outback Is Here But Something Is Missing
Leave your comments below, share the article with friends and tweet it out to your followers!
Follow more 2020 Subaru Outback news on Facebook, Twitter, Instagram, Subaru Report
Photo credit: Subaru Corp