Automotive Science Group (ASG) has an interesting study benefiting consumers looking to buy a car. They just awarded the Subaru Forester the Best Economic Performance Award in class. What does it mean for consumers looking for a compact SUV? According to ASG, the Subaru Forester will cost you less to purchase than other SUVs, and it will cost 35 percent less for their owners to operate in the first 6.5 years of its life-cycle compared to the average vehicle in the mid-size SUV class.
ASG says their all-around performance analysis is a comprehensive data-driven assessment, analyzing economic, environmental and social performance indicators across a vehicle's life-cycle, and in relative comparison to all competitive vehicles in the market.
The Subaru Forester lead notable competitors including the Dodge Journey with a 6 percent advantage, the Hyundai Santa Fe Sport by 8 percent and the Nissan Murano and Ford Edge by 20 percent and 21 percent respectively. ASG says Forester is the best mid-size SUV for saving you the most money over the typical life-cycle owners will keep the vehicle.
Outback wins too
Automotive Science Group gave an award to another Subaru vehicle. The Outback gets best in class in the wagon category. Most consider it an SUV/Crossover, but it still fits in the wagon segment in some automotive groups. Subaru Outback beats the more expensive Volvo V60 and the 2018 Fiat 500L to take home the honors from ASG.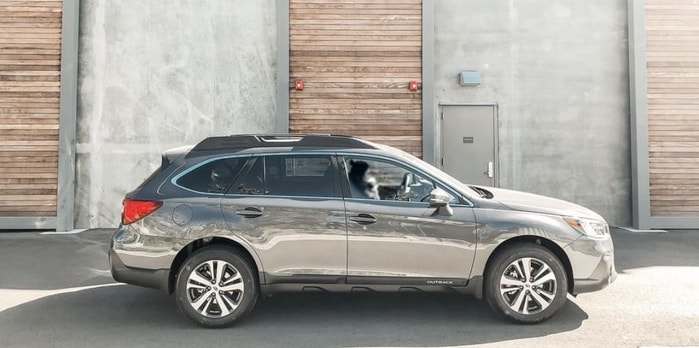 ASG's annual study found the Subaru Outback to offer the best all-around performance in class, earning the distinguished "Best All-Around Performance Award. ASG says the Outback outperformed all models in its competitive segment to take the top honor, outperforming the average vehicle in its class by nine percentage points. 
The Subaru Outback is a big hit with customers who are buying the aging Outback quick before the new 2020 models arrive later this summer. Strong sales are a combination of zero percent financing, extra incentives from dealers to move the old models before the new ones arrive, and customers snatching up the last of the discontinued 3.6R six-cylinder models.
Watch How Subaru Forester Saves You Tousands in The 1st 6 Years Over Other SUVs and Subscribe to Torque News Youtube for Daily Automotive News and Analysis
ASG says customers looking for a mid-size SUV or a wagon should check out the Subaru Forester and Outback all-wheel-drive vehicles to get the best value for your money. The 2019 Forester has been completely redesigned and the all-new 2020 Subaru Outback arrives this summer.
You Might Also Like: Are You Looking For The Best Compact SUV? New Subaru Forester Scores 12th Award
Leave your comments below, share the article with friends and tweet it out to your followers!
Follow more Subaru Forester and Outback news on Facebook, Twitter, Instagram, Subaru Report
Photo credit: Subaru USA