The media previewed the all-new 2019 Subaru Crosstrek Plug-in-Hybrid at the Californian resort but the new small fuel-stingy SUV is still on lockdown. There is a media freeze on all information surrounding Subaru's first-ever plug-in hybrid. The new model will make its reveal at the LA Auto Show coming up November 30-December 9, 2018 at the Los Angeles Convention Center.
Here's what we know. Subaru will be in the West Hall of the convention center and will uncover the new Crosstrek PHEV at the LA show. It will be the perfect venue to reveal the new Crosstrek because it makes its dealer launch in California, where Subaru built it to conform to California zero-emissions vehicle (ZEV) regulations. The law requires automakers to offer a number of electric cars and trucks for sale with the number of vehicles is linked to the companies overall sales within the state.
Subaru Corporation's plans are to only sell the Crosstrek PHEV in the 10 states that have adopted zero-emissions vehicle requirements. They are Connecticut, Maine, Maryland, Massachusetts, New Jersey, New York, Oregon, Rhode Island, and Vermont. So unless you live in California or one of these states in the North East, you are out of luck. But you could buy it in one of these states and drive it home.
Crosstrek all-electric range
Last week Torque News reported the California Air Resources Board (CARB) says the new 2019 Subaru Crosstrek PHEV will have an all-electric range similar to the Toyota Prius Prime which is amazing. According to the CARB document, the new Crosstrek has a range of 25.650 miles. The Toyota Prius Prime has an EPA-estimated all-electric range of 25 miles and a highway electric range of 21.9 miles.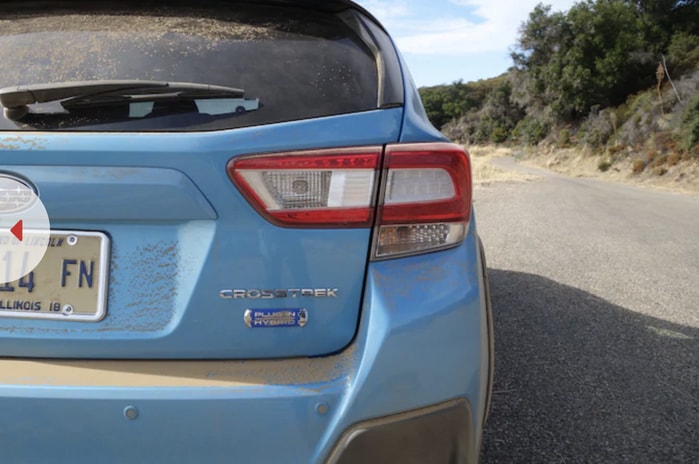 The new Subaru Crosstrek PHEV uses the naturally aspirated 2.0-liter Boxer engine and they've tapped Toyota Prius Prime technology to produce some pretty astounding numbers considering it will send power to all four wheels via Subaru's Symmetrical all-wheel-drive system.
The CARB doc says when the Crosstrek PHEV uses a combination of gas and electric, the small SUV gets an equivalent all-electric urban range of 26.273 miles and all-electric highway range of 27.381 miles. The new plug-in-hybrid will likely be charged with a standard household outlet and charge in less than 5 hours 30 minutes like Prius Prime.
Information on the all-new 2019 Crosstrek Plug-in-Hybrid is on lockdown until it makes its official reveal at the LA Auto Show running November 30 through December 9. Stay tuned.
Leave your comments below, share the article with friends and tweet it out to your followers!
Follow more Subaru news on Facebook, Twitter and Instagram
Photo credit: Automobile