Subaru has been mum about the rear-drive BRZ sports coupe getting a full Subaru Tecnica International (STI) model, but they are improving the sports coupe with new body rigidity and will bring out a new 2018 BRZ STI in Japan this fall.
Subaru Japan issued a press release saying the new 2018 BRZ gets new body reinforcements that increase the rigidity of the sports coupe for improved handling. We are wondering if it's getting ready for a power increase beyond the 5hp and 5 lb. ft of torque bump it received for the 2017MY.
The 2017 US-spec model also got the BRZ performance package upgrade that included the Brembo calipers and larger rotors on both front and rear brakes for better stopping power. The package included SACHS Performance shock absorbers on all four corners for improved ride and corning stability, and special 17-in x 7.5-in black aluminum alloy wheels.
Subaru of America and Canada is getting the new limited edition 2018 BRZ tS sports coupe with revised suspension, new rear wing, exterior upgrades, new 18-inch lightweight STI wheels and Brembo brakes to round-out the BRZ tS performance package. But no power upgrades for this model either. The 500 examples will arrive sometime in early 2018 as Subaru celebrates 50 years in the US.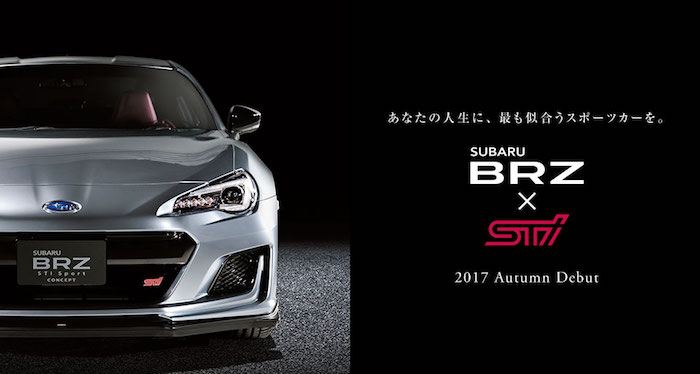 We aren't sure what the new Japan-spec "BRZ x STI" model will be, but it could be very similar to the BRZ tS North American model. Subaru says the new 2018 BRZ x STI model is arriving this fall. Don't be surprised if it doesn't get any engine upgrades and keeps the same 2.0-liter 205hp boxer with a few more STI enhancements on the outside and inside. Stay tuned.
Photo credit: Subaru