With so many SUV models to choose from, which are the best picks if you are looking for an inexpensive used vehicle? With new car pricing up and interest rates rising, you need options. Kelley Blue Book (KBB) came up with the ten best used all-wheel-drive vehicles under $10,000, and here are their top picks. 
I have covered used Subaru models in detail and have found some are better choices than others. KBB says the Subaru Outback and Subaru Forester are two of the ten best all-wheel-drive models you should consider. First, let's check out KBB's top picks.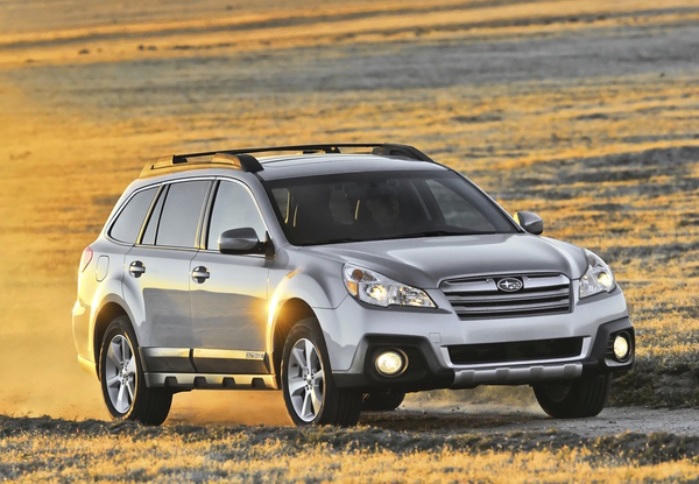 KBB's 10 Best Used All-Wheel-Drive Vehicles Under $10,000
2013 Subaru Outback
2013 Toyota RAV4
2012 Honda Pilot
2010 Honda CR-V
2012 Subaru Forester 
2010 Toyota Highlander 
2012 Mazda CX-9 
2011 Volvo XC70 
2014 Nissan Rogue
2010 Ford Flex
What does KBB say about the 2013 Subaru Outback?
The Outback is their top pick under $10,000. KBB says, "Another byword for affordable AWD, the 2013 Subaru Outback is as spacious as most midsize SUVs, with plenty of cargo space and the ability to tow up to 3,000 pounds, too. A 2.5-liter 4-cylinder powers base models, but our budget affords the 256-horsepower 3.6-liter 6-cylinder in the Outback 3.6R Premium. That high-spec trim offers luxuries like power seating, an available power moonroof, EyeSight driver assist tech, and more."
I have covered the 2013 Subaru Outback and found it's a model year you should avoid. 
The least reliable Subaru model is the 2013 Outback. The 2013 Subaru Outback history report reveals 12 safety recalls indicated by the NHTSA. The 2013 Outback would be a model and year used car shoppers should avoid.
Common 2013 Subaru Outback problems include oil leaks, faulty airbags, and transmission issues. It's important to note the problems with the 2013 Subaru Outback usually take place at relatively low mileage.
I have documented Subaru's oil consumption problem in specific engines. One of the vehicles affected most is the 2013 Outback (2.5-liter engine).
KBB says they picked the 2013 Subaru Outback with the 3.6-liter six-cylinder engine. My recommendation would be to choose the 2014 Subaru Outback, which has had fewer issues. 
Based on iSeeCar's data-driven analysis of each vehicle's reliability, resale value, and safety, they picked the 2014 Subaru Outback as the number one pick for used SUV shoppers. I concur, as I have talked to numerous 2013 Outback owners who report problems. Forester is just a little behind and ranks number two overall by iSeeCars.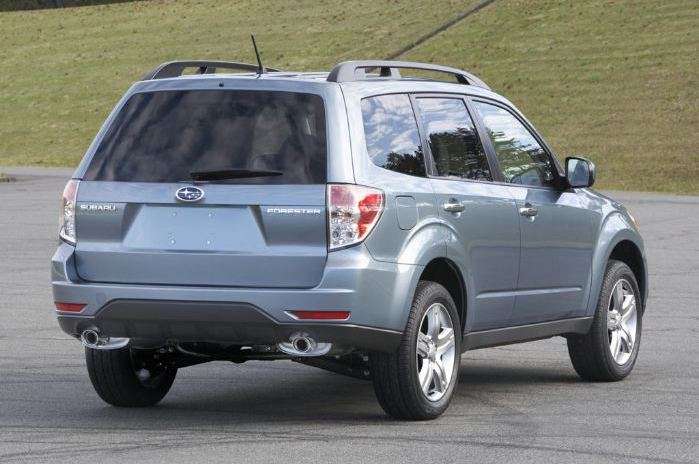 KBB also picks the 2012 Subaru Forester and ranks it number five on its best AWD model under $10,000.
What does KBB say about the 2012 Subaru Forester?
KBB says, "The Subaru Forester is a favorite of folks who frequently need cargo space, all-wheel drive, and seating for five or all three at once. The 2012 Forester is a great example of the line, with subtle styling, a spacious interior, and standard AWD. For our $10,000 budget, the sky's the limit, including the top-spec 2.5XT Touring, equipped with all of the features on offer as well as a 224-hp 2.5-liter turbocharged 4-cylinder engine that gives the Forester some serious zip."
What does Consumer Reports say about the 2012 Forester?
Consumer Reports says the 2012 Forester gets a 2/5 in overall reliability. The Forester scores low in reliability because the 2.5-liter Boxer engine could need a rebuild or replacement, and the cylinder head, head gasket, turbo or supercharger, timing chain, or timing belt are potential weak spots.
What do 2012 Forester owners say?
The 2012 Forester gets an overall owner satisfaction score of 2/5. Owners give the Forester a 62/100 in the driving experience, 46/100 in comfort, 70/100 in value, and 58/100 in styling. Sixty percent of owners said they would purchase that same vehicle again (considering all factors: price, performance, reliability, comfort, enjoyment, etc).
What are the 2013 Outback and 2012 Forester strong points?
The Outback and Forester come standard with all-wheel-drive, 8.7 inches of ground clearance, and a heavy-duty raised four-wheel independent suspension, including double wishbone rear suspension. The 2013 Outback earned a Top Safety Pick+ score from the Insurance Institute for Highway Safety. The 2013 Subaru Forester is a Top Safety Pick winner. 
What should shoppers do if they are shopping for a used Outback or Forester?
Take the time to have any used Subaru model inspected thoroughly by a mechanic you trust. It could save you time and money.
If you are shopping for a used SUV under $10,000, there are many choices. Kelley Blue Book picks the 2013 Subaru Outback as the best overall. But I have found the 2014 Outback is a better choice for shoppers. The 2012 Subaru Forester is another SUV that is a good, affordable choice for SUV shoppers. The two Subaru models are worth a look, but have them checked by a certified Subaru technician first. 
Thanks for reading, everyone. I hope you enjoyed this Subaru Outback and Forester information. See you tomorrow for my latest Subaru Report.
For additional articles related to a used Subaru Outback or Forester, here are a few of my top stories you may enjoy. 
Also, please Join Torque News for daily automotive updates and exclusive insights at TeslaEV on Telegram.
My Must-Read Top Picks
I am Denis Flierl, a 12-year Torque News senior writer with 20+ years of Subaru and automotive journalism experience. I enjoy bringing you, the Subaru fans and customers, the most up-to-date Subaru news, reviews, and new model information. You'll find the latest Subaru stories on the Subaru page. Follow me on my The Dirty Subaru website, Dirty Subaru blog, SubaruReport, All Subaru, WRXSTI, @DenisFlierl, Facebook, and Instagram.
I've got you covered! - I cover all Subaru all the time - It's called the "Subaru Report." Check back daily for my expert Subaru analysis!
Please leave your comments below, share the article with friends, and post X to your followers! 
Photo credit: Subaru