Are you shopping for a 2024 Subaru Outback? According to U.S. News Auto, you should look at twelve alternatives to the Outback before deciding. They don't just say they are alternatives; they say they may outdo the Outback. 
First, here are U.S. News best alternatives to the Subaru Outback. Keep reading, and I will tell you why they are wrong for most new SUV shoppers.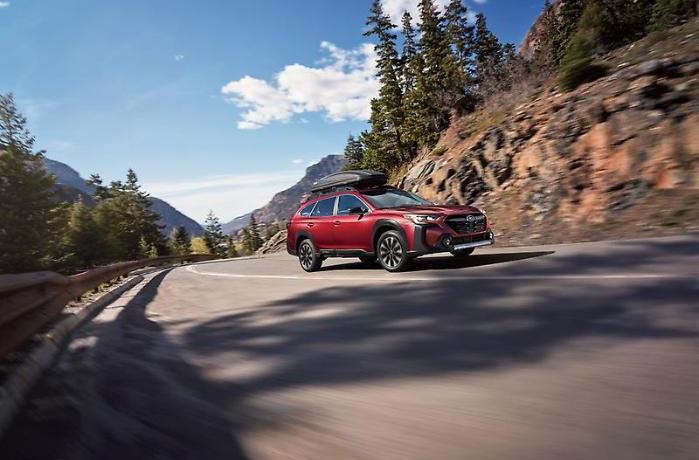 U.S. News alternatives to the Subaru Outback
2023 Toyota 4Runner - $40,155 | U.S. News Overall Score: 7.0/10
2023 Jeep Wrangler - $31,195 | U.S. News Overall Score: 7.1/10
2023 Subaru Crosstrek Hybrid - $36,845 | U.S. News Overall Score: 7.7/10
2023 Jeep Cherokee - $37,695 | U.S. News Overall Score: 7.7/10
2023 Ford Maverick - $22,595 | U.S. News Overall Score: 7.9/10
2023 Ford Bronco - $34,890 | U.S. News Overall Score: 8.1/10
2023 Honda Pilot - $36,300 | U.S. News Overall Score: 8.2/10
2023 Subaru Forester - $26,495 | U.S. News Overall Score: 8.2/10
2023 Audi A4 Allroad - $45,900 | U.S. News Overall Score: 8.3/10
2023 Ford Bronco Sport - $29,215 | U.S. News Overall Score: 8.3/10
2023 Kia Sportage Hybrid - $27,490 | U.S. News Overall Score: 8.7/10
2023 Mazda CX-5 - $26,700 | U.S. News Overall Score: 8.7/10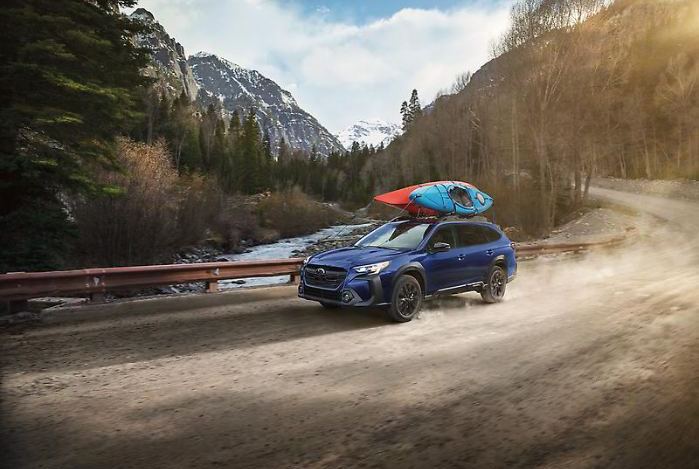 What does U.S. News say about the Outback?
"The Subaru Outback is an incredibly popular choice in the wagon category for various reasons, including standard all-wheel drive, an attractive base price, and vast storage space. However, it's not the only option that fits those criteria, and those seeking to cross-shop it with its competitors have plenty of other choices on the market."
There is a reason why the Subaru Outback outsells every model above except for the Jeep Wrangler. And that's even a close race. Subaru of America has sold 122,879 Outback models year-to-date, and the Jeep Wrangler has 126,551 models sold to customers. 
The Outback beats all the others in total sales through the first nine months of 2023. 
What sets the 2024 Subaru Outback apart from all the other midsize SUVs and wagons?
All Outback midsize SUV trim levels ride higher with extra ground clearance than most family haulers. The Outback has 8.7 inches of ground clearance, Subaru's Symmetrical all-wheel-drive is standard on all trims, and X-Mode for all-terrain performance comes on all models. The Outback also gets the highest safety scores from the IIHS.
Subaru introduced the more rugged Outback Wilderness, the Camden, N.J. automaker's hottest new model in the all-wheel-drive lineup for customers wanting to get further off the grid. 
For customers who want a comfortable commuter, an updated study from Consumer Reports (by subscription) that I previously wrote about says the Subaru Outback now ranks among the seven best midsize SUVs for comfort and roominess inside to carry your family and belongings.
CR says, "Yes, it looks more like a raised wagon than an SUV, yet the Outback is a formidable competitor, thanks to its solid feel and very comfortable ride that outshines even some luxury SUVs. In addition, the high ground clearance and standard all-wheel drive help make the Outback ready to tackle light off-road duties."
Since the sixth-generation models arrived in 2020, I have said that the Outback rides like a car, has the driving dynamics perfect for urban commuters, and has the utility of a larger SUV. If you never take the vehicle off-road, it is ideal if you never leave the city.  
Here is the new pricing if you are shopping for the 2024 Subaru Outback.
The Base is priced at $30,190, Premium ($32,490), Onyx Edition ($37,400), Limited ($37,090), Touring ($41,640), Onyx Edition XT ($40,655), Wilderness ($41,255), Limited XT ($41,490), and Touring XT ($44,090). In addition, destination and delivery fees are included in the price above ($1,295).
The 2024 Subaru Outback is the best city vehicle and the best off-vehicle for off-pavement adventures, in my opinion. I've driven the Outback in all conditions, and there is no better all-around vehicle. It's why the Outback is Subaru of America's number one-selling model in its lineup. 
Thanks for reading, everyone. I hope you enjoyed this Subaru Outback story. See you tomorrow for my latest Subaru Report.
For additional articles related to the 2024 Subaru Outback, here are a few of my top stories. 
Check out the 2024 Subaru Outback: Which One to Buy? Autotrader YouTube video
Denis Flierl - I have over twenty years of Subaru and automotive journalism experience. I enjoy bringing you, the Subaru fans and customers, the most up-to-date Subaru news, reviews, and new model information. You'll find the latest Subaru stories on the Subaru page. Follow me on my The Dirty Subaru website, Subaru Report, All Subaru and WRX STI social media channels:  Also Facebook, Social Platform X, and Instagram. 
Check back daily for my expert Subaru analysis. I've got you covered! - I cover all Subaru all the time. 
Please leave your comments below, share the article with friends, and post X to your followers!
Photo credit: Subaru USA