Which Short-Range $20K EV Would You Choose? MINI SE or Mazda MX-30?
The EV landscape is quickly being populated by some interesting new affordable models. When we say "affordable," we mean models that are well below the typical cost to a consumer for a vehicle. Two we have driven recently that have a possible consumer cost of around $20K are the MINI SE and Mazda MX-30 battery-electric vehicles (BEVs). Aside from a very low cost, the two have another thing in common. A range that is very low by today's BEV standards.
The Perfect Second Car
We don't see the MINI SE or Mazda MX-30 taking the place of a long-range conventional crossover like the ToyotaRAV4 Prime, Honda CR-V Hybrid, or Mitsubishi Outlander PHEV. Those green family vehicles all have ranges well over 300 miles. Rather, we suspect that many shoppers looking for an EV already have a green solution for their "long-range" or utility vehicles. We also know that many households have more than one vehicle in the fleet. Many have three or more. Could a $20K short-range battery-electric vehicle serve the needs of a family as a second or third vehicle?
Commuting In a 100-Mile BEV
Most Americans (not all) could comfortably commute back and forth to work or school in a short-range EV. Studies of American driving patterns reveal that 98 percent of all trips made by car are under 50 miles. And that is not commuter trips alone. All trips. A short-range BEV would make for an ideal commuter vehicle.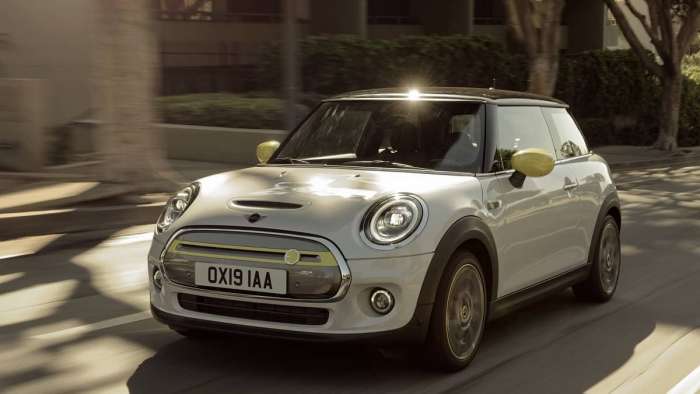 Fun Runabout
Do you like to have a fun car for weekends? The MINI brand has long been a go-to brand for such vehicles. We drove the new MINI SE and found that it was a blast to drive. TFL Cars recently drag raced the MINI EV against its gas-powered counterpart and the EV won. Having had some time with the MINI SE, we feel its range of 110 miles is nicely balanced by its performance and cost benefits.
What say you? If you could find a battery-electric vehicle for around $20K after EV incentives and dealer markups, would you consider buying one as a second or third car? Tell us why or why not in the comments below.
John Goreham is a long-time New England Motor Press Association member and recovering engineer. John's interest in EVs goes back to 1990 when he designed the thermal control system for an EV battery as part of an academic team. After earning his mechanical engineering degree, John completed a marketing program at Northeastern University and worked with automotive component manufacturers, in the semiconductor industry, and in biotech. In addition to Torque News, John's work has appeared in print in dozens of American news outlets and he provides reviews to many vehicle shopping sites. You can follow John on TikTok @ToknCars, on Twitter, and view his credentials at Linkedin
Re-Publication. If you wish to re-use this content, please contact Torque News for terms and conditions.